Here's a look at what's out there for today — Monday, November 27 — about your Seattle Seahawks following their 24-13 win over the San Francisco 49ers:
What They're Saying: Seahawks 24, 49ers 13
Seahawks digital reporter John Boyle shared his rapid reaction to the game. 
After a slow start, the Seahawks offense got things going in the second half against the 49ers. 
Seattle is expected to get running back Mike Davis back from injury next week. 
Full game highlights can be found here. 
Bob Condotta of The Seattle Times wrote about how the Seahawks are feeding tight end Jimmy Graham more and more in the redzone. 
Robert Mays of The Ringer has Wagner as a strong candidate for Defensive Player of the Year. 
Wagner has been fantastic in the coverage for the Seahawks defense, no matter what he's been asked to do. He's tied for the best run-stop percentage among all inside linebackers, according to Pro Football Focus, and this year he's brought more value than ever as a pass rusher. Despite playing only 35 snaps as a pass rusher coming into Sunday's game, Wagner had two sacks and 11 total pressures, making him one of the most efficient blitzers in the NFL. Factoring in that kind of pass-rush ability with everything else he does is almost unfair. The number of tasks that Wagner performs — and performs well — makes him a candidate for Defensive Player of the Year.
The Seahawks know they have tougher challenges ahead following Sunday. 
Rodger Sherman of The Ringer recapped the best and worst from Week 12. 
The MMQB's Peter King selected Wagner for one of his two defensive player of the week spots in his weekly column. 
*His acrobatic interception early in the second quarter at San Francisco set up the first points of the day, a two-yard Russell Wilson run over the left side of the line, and the Seahawks never trailed. With a depleted secondary, the Seahawks need the front seven to be dominant. Wagner keyed it Sunday with eight tackles (two for losses), two quarterback hits and a pass broken up as Seattle advanced to 7-4. *
Stefanie Loh of The Seattle Times shared three thoughts from the win. 
Finally, Curtis Crabtree of Sports Radio KJR shared his takeaways from the game. 
Pro Shop Item Of The Week 
It's Cyber Monday, and you don't even need to leave the couch. Get 30 percent off that sweatshirt, jacket or jersey you've been eying. Online only.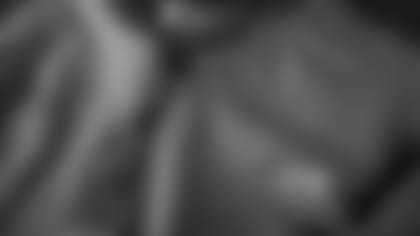 Social Post Of The Day 
Today's "Social Post of the Day" comes from Seahawks safety Kam Chancellor, who showed support for his teammates after the win on Instagram: 
https://www.instagram.com/p/Bb-xu-UD0OJ/