If you've been wandering the Delta Sky360° Club Level at CenturyLink Field this season or grabbed a healthy snack from the Grab & Go, you have John Howie to thank for the major upgrade. A longtime Seahawks fan, John Howie and Seahawks Legend Craig Terrell have been pairing up for years to raise money for Food Lifeline through the Kick Hunger Challenge. So, before this season, the team met up with Chef Howie at his Beardslee House restaurant to talk about working together at the stadium.
When he sat down with stadium management at Beardslee, they dug into three kinds of burgers, cheesy pretzels, fries, and some great salads — and all those favorites ended up on the menus at the two Beardslee outposts at CenturyLink Field.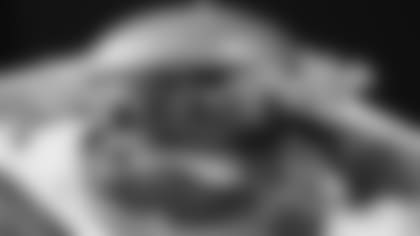 All season, fans have been enjoying the Ultimate Bacon Burger, a blend of USDA Choice beef and thick cut bacon. Add to that applewood smoked bacon and Canadian bacon, and you have the best burger in the game. "It's the exact same one we have at Beardslee," Howie said of picking the winning combo.
Two more burgers completed the lineup: a Prime Burger with a house baked bun and smoked onion spread, plus a turkey cheeseburger. The applewood smoked turkey gets a big hit of ancho molasses BBQ sauce, a slice of smoked gouda, and bright, tangy pickled red onions to add a burst of flavor. Don't miss the house-baked pretzels made with spent grain from the Beardslee's great beers — and served with gooey, stretchy, crazy good gouda sauce.
At the nearby Seastar concept on the Club level, Howie has brought his signature seafood flavor to the stadium. His popular Seastar restaurants inspired the change, and his crew there even makes the sushi for the CenturyLink Field restaurants at his restaurants daily. The California roll has been a popular pick all season, thanks to real, fresh Dungeness crab packed into every bite. And sashimi-grade (translation: the best there is) tuna is the base of the spicy tuna roll.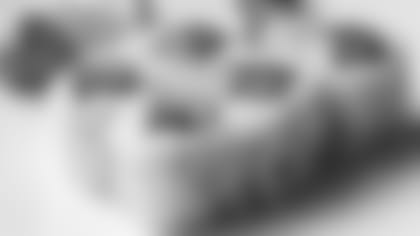 Rounding out the options is fish and chips, with tilapia getting dipped into beer batter for a nice crisp crust, served up with truffle fries made with the best truffle oil and served with a truffled garlic aioli and housemade tartar sauce.
But that's not all. Being fans of healthy bites that taste good, the Seahawks food team packed the Grab & Go stops with some of Howie's best salads, straight off the menus at his restaurants. From a superfood-packed kale salad to a quinoa salad, IPA jalapeño hummus to crunchy nuts, the bar for great gametime snacks has been raised.