At least now we better understand the situation with Seahawks quarterback Matt Hasselbeck, although how that translates over the next month remains to be seen.
Seahawks coach Mike Holmgren told the media in his weekly Monday press conference that Hasselbeck was flown to Los Angeles after yesterday's loss to the Green Bay Packers to have the lingering issues with his right leg examined by a specialist. Holmgren said the Monday morning tests proved that the hyperextension Hasselbeck suffered in last Sunday's loss to the New York Giants is not the issue; rather he has a bulging disc that is pinching a nerve and preventing normal feeling and movement in his right leg.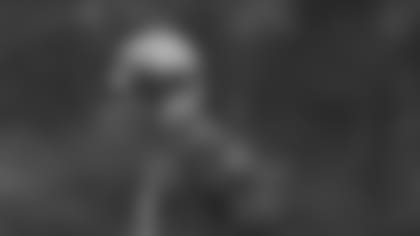 "It appears as though he will not be able to play this week," Holmgren said. "They put him on a series of rehab tests and so on, and as soon as he can pass those as far as strength in his leg, then we can get him back on the field. My hope is that we will have him available for the game after this one: San Francisco."
Consequently, all eyes this week will now be on backup quarterback Seneca Wallace, who still is suffering some lingering effects of the strained calf muscle that kept him out of the second game of the season. If Wallace is able to practice somewhat this week and perform at a reasonably mobile level, Holmgren said he was start. Otherwise, Charlie Frye will start his second consecutive game when the Seahawks travel to Tampa Bay for the Sunday night game with the Buccaneers.
In Sunday's 27-17 loss to the Packers, Frye was 12-of-23 passing for 83 yards, and two interceptions, plus touchdown passes to John Carlson and Keary Colbert.
"Seneca … he's played games, played some fine football for us," Holmgren said. "You know, he's been here longer than Charlie. The problem is that Seneca's game, a lot of it is quickness, and this injury he has directly relates to that. So, the question would be: 'Can he play the game the way he plays the game, not just be out there?' You have to weigh the two of them and [see] who actually is in a better position to play the play. That's what we're going to be looking at.
"I need to see him practice. He has to feel good. I'm not going to pin down the times, necessarily."
Holmgren was also hopeful that starting flanker Deion Branch's bruised heel has sufficiently healed and he'll be able to play. He also expressed enthusiasm with the two-catch performance from Koren Robinson in his season debut at split end. Backup tight end Will Heller is out for the game, having suffered a knee injury, but the knee problem suffered by Deon Grant and the stinger that got Patrick Kerney against the Pack are not expected to prevent either starter from playing at Tampa.
Perhaps more pertinent to Holmgren at this point is keeping a promoting a positive attitude with the team, now two games behind division-leading Arizona in the loss column and consecutive road games coming up. The difficulty of sustaining any kind of offense after the extraordinary misfortune of losing six receivers, and that carrying over to losing both Hasselbeck and Wallace last week makes it difficult to surmount – to put it mildly.
"It's an unusual set of circumstances," Holmgren said. "Unfortunately, when we play the games, there's not a lot of room for error. The margin for error isn't very big. And it's tough to be perfect in this business. Certainly, offensively, nothing's coming easy. I was pleased with a couple of people yesterday, but it's still difficult to move the ball for us right now. And we're putting a lot of pressure on the defense because of that. We just have to fight through this. That's where we are. I had a good meeting with the players today. I don't worry too much about attitude with this group. They're a pretty good group that way, but they're hurting, just like we all are."
Holmgren conceded some of the issues have been a result of the defense getting worn out bigger offensive lines because the offense hasn't been able to establish any leads or ball control. It's just affected the overall chemistry of a team that has been girded by a prolific offense for so many years.
Going down to Tampa against a defensive-oriented football team will be a big challenge, and again he'll look to the defense to help the cause by creating some turnovers.
"What has happened this year right now to us is, our offensive football team can't help anybody like we've been able to do in the past," Holmgren said. "We can't. Not right now. And it's tied in with we got devastated at one position. And you say, 'Okay, that's one position,' but, yeah. And now we're taking a hit at another position that kind of goes hand-in-hand with the one we've lost already. Look. I don't think you have to dig too deep to kind of analyze the thing.
"I think if you can get ahead in the game and somebody has to play catch-up instead of pounding it at you, they have to throw it more, that's probably a good thing for us. And we have not been able to get into that position, except against the Rams, this year. We're not the biggest defense in the world. Everyone knows that too. But we're capable of playing good defense. We have not helped them enough. Actually, then you have to put special teams in there as far as field position; how you're kicking the ball, how you're covering kicks - that all plays in there too. It's hard to be any more specific than that."
Ultimately, it's just about hanging in there with the confidence that injuries will heal, confidence will return and the momentum will swing back for a team that has been to the playoffs five years in a row, including four consecutive NFC West titles.
"There are a lot of games left to play, and my contention is, if we ever get some of these guys back, we can start playing football like we thought we could," Holmgren said. "I just think, for whatever reason, we haven't played our best game. We haven't been playing well enough in certain areas, and I think we have the players to improve, and then if you add on the guys that haven't been playing much to give us a little spark. Plus, I'm kind of an optimist anyway, at heart."