Contrary to what you may see or hear, the aftershocks from Sunday's 34-10 loss at Buffalo do not reflect the end of the world as we know it for the Seahawks.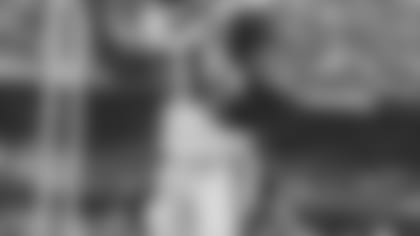 Indeed, wide receiver Nate Burleson is out for the season with a knee injury and running back Mo Morris will be missed for at least a couple of weeks. But think back three years to the nightmarish opening day loss at Jacksonville, and consider what happened that time around.
The Seahawks won the NFC title and ended up in Super Bowl XL. That's no guarantee it will happen again. It's just an indication of why after just one unseemly opening game loss on the road that it's way too early to concede anything.
So that's exactly what coach Mike Holmgren's message to the Seahawks in the aftermath on Monday: "I told the team today: 'There's no panic - we've been down this road before. You play a stinker now and then, but we have to be honest about what happened and we have to try and fix it.' We will do that. I'm looking forward to a good week of practice."
That's the idea, but it will be without Burleson, who caught five passes for 60 yards and a touchdown before injuring his knee in the third quarter. With Deion Branch (knee) and Doug Baldwin (shoulder) still not ready, according to Holmgren, that leaves youngsters Courtney Taylor, Logan Payne, Jordan Kent … and quite possibly backup quarterback Seneca Wallace, or practice squad rookie Michael Bumpus.
There is also the strong possibility of going out into the free agent market after a veteran who is familiar with at least a variation of Holmgren's version of the West Coast offense. Holmgren and the personnel staff were in the process of that discussion Monday night. The rest of the coaching staff must now turn its focus on preparation for Sunday's home opener against the San Francisco 49ers.
Nonetheless, the loss of Burleson is steep at wide receiver and punt returns.
"We'll have a personnel meeting after I meet with you guys and those will be the topics of conversation," Holmgren said. "Bumpus is certainly a candidate, but because it's kind of drastic, what's going on, I think we have to explore other options as well.
"We might not have a choice (but to get a veteran). The only other hands-on experience I've had with that, is we did that with Andre Rison in Green Bay. We brought him in on a Monday or Sunday and he played the following week. We were in a similar situation, a lot of guys were hurt, and he had to play. He didn't know much of the plays. The quarterback in the huddle would have to tell him. He'd call a play and then he'd tell the receiver what to do, just to make sure. So, it's possible if you get a veteran that's played a little bit. The terminology might be a little bit different, but if you tell him what route to run and things like that, you can get through it."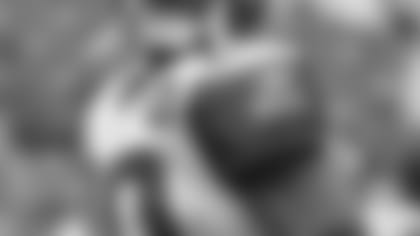 It doesn't simplify life for Matt Hasselbeck either. Hasselbeck was under relentless pressure the entire game, was sacked five times and the victim of several dropped passes. He finished the game 17-of-41 for 190 yards, 1 touchdown and 1 interception. He conceded it would be easier if a veteran were added to the receiving corps, but he has to make do with whatever hand he's dealt.
"Really, it's a lot of fixable stuff," Hasselbeck said. "Our effort's really good. Our communication wasn't the best. We probably underestimated their crowd noise just a little bit and we didn't handle that part that well. But fixable stuff. I know people probably say, 'You guys always say that,' but it's true. For the most part, we can make the corrections. And then if we all just play a little bit better, those incompletions will be completions. Some of them will be touchdowns. Then we won't have 3rd and 12, 3rd and 31, 3rd and 28. That's just bad football."
The other situation is at running back, with Morris being out with a sprain for what Holmgren believed to be a couple of game and then the bye week – which would hopefully bring him back on Oct. 5 at New York against the Giants. Meanwhile, Julius Jones was slated to start anyway in the rotation of the two backs, but now it is more likely that T.J. Duckett will see a little more action to create a power back situation with fullback Leonard Weaver.
There also is the possibility of rookie running back Justin Forsett slipping into the backfield as well, particularly with Burleson out and Forsett's ability to return kicks.
"Mo's going to be okay, he's going to miss some time," Holmgren said. "Just how much time remains to be seen. He's a tough guy and we'll get him back. We have two more games and then the bye. I remember when I saw the schedule, I said, 'Oh boy, that bye is awfully early,' but now, it's probably going to be a really important thing for us to have that week.
"I'll be able to tell you much more in depth (about Forsett) on Wednesday."
The fake field goal part II
---
Holmgren said the league has taken steps to prevent the kind of chicanery involved in faking a player coming off the field and staying near the sidelines as the Bills did Sunday in their fake field goal that turned into a touchdown. Defensive end Ryan Denney lined up near the left sideline, unbeknownst to the Seahawks and holder Brian Moorman stood up and threw an easy touchdown pass to him with no Seahawk within 10 yards of him.
"I think the league in the last couple of years has tried to discourage plays where a little bit of deception and substitution creates a situation where you could throw one like yesterday," Holmgren said. "Jim Mora told me that three or four years ago in Atlanta, he was going to run a similar play, and the league said, 'You can't run it. It's unsportsmanlike conduct.'
"Having said that, we have to be more aware. Where we messed up, we have to be more aware. What happened at the time that added fuel to the fire was Josh Wilson got hurt and had to go out. (Marcus) Trufant had to go in, and the awareness factor kind of got focused to having ten men on the field and those types of things. We just missed that guy out there. He's 6'6", 270 [lbs]. It's hard to imagine how you could miss him, but we did."
---
Nate Burleson on what is believed to be impending knee surgery:
"It is tough from the simple fact that I felt great. This offseason I have been working hard and training camp was going great. I was catching a lot of balls and being able to get into the end zone in the first game. We were still in the game, and wanted to start this season off right. We were just trying to hold things down until Bobby and Deion get back. It is really tough for me, because in Minnesota I was the number one guy to start the season and then I tear my PCL. Things like that happen for a reason and I have to deal with the good and the bad. I know I have a tough journey for the next few months. At the end of the day I'm a football player so I will be back on the field soon."
---
Holmgren said he remains uncertain about the status of right offensive tackle Sean Locklear for next Sunday, but was pleased by the play of Ray Willis during his absence. … Middle linebacker Bobby Wagner also hurt his hand in the game, but returned to play. Holmgren said he expects him to play, perhaps with a soft cast to protect it. … Defensive tackle Rocky Bernard and defensive back Jordan Babineaux, suspended for the opening game by the NFL for off-the-field rule violations, are expected to be activated, and that would probably necessitate two players removed from the roster. With Burleson likely to be placed on injured reserve for the season, that will open up a roster spot for another receiver. But Bernard and Babineaux require two spots.