Sunday was another terrific day for Seahawks quarterback Geno Smith, who threw for 367 yards, a single-game career high, which gives him 3,169 passing yards this season, also a career high. The veteran quarterback also threw for three touchdowns, including a game-winning drive to help the Seahawks pull out a last-minute, come-from-behind victory. It was the latest chapter in a storybook year for Smith, whose incredible season continues to be recognized throughout the league. On Monday, he was recognized once again as an Air Player of the Week nominee.
This is the third nomination for the award for Smith so far this season, earning the recognition in back-to-back weeks for his performances during Week 4 vs. the Lions and Week 5 vs. the Saints. Though Smith did not receive the award in either of the two weeks, he did take home the NFC Offensive Player of the Week for Week 5. And while the nominations continue to pile up, fans throughout the game of football are also taking notice--Smith is currently leading all NFC quarterbacks in Pro Bowl voting.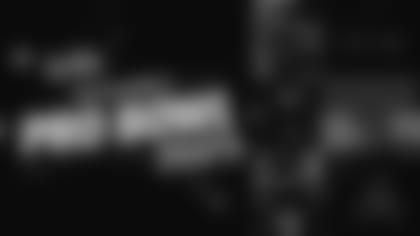 Help Your Favorite Seahawks Players Make The 2023 Pro Bowl Roster!
Voting for the 2023 Pro Bowl is underway allowing 12s to vote for their favorite Seahawks to represent Seattle on the NFC squad in the reimagined Pro Bowl Games.
Take a few seconds to vote for Smith for the Air Player of the Week, and feel free to support Smith and the rest of the Seahawks in Pro Bowl voting while you're at it.