Happy Blue Friday, 12s. Here's a look at what's out there today, December 3, about your Seattle Seahawks.
Josh Johnson Joins 710 ESPN's 'Wyman & Bob'
It's been a bit of a revolving door at running back for the Seahawks this season. Starting back Chris Carson hasn't played since Week 4, and will miss the rest of the season after having neck surgery.
A committee of Alex Collins, Travis Homer, Rashaad Penny, and DeeJay Dallas have taken up ball carrying duties in Carson's absence, but even that group has been affected by injuries at times. Penny was placed on IR in September with a calf strain, and missed Monday's game against Washington with a hamstring injury suffered in Week 11 against the Cardinals. Homer also missed Monday's game with a calf issue.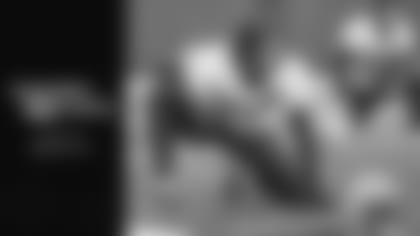 Listen To The Seahawks Insiders Podcast
Hosted by sideline reporter Jen Mueller and Seahawks Senior Digital Media Reporter John Boyle, the Seahawks Insiders podcast takes an in-depth look at each week's Seahawks game and analyzes the previous week's matchup. Available on Spotify, Apple Podcasts, and wherever else you get your podcasts.
Johnson's senior season at Louisiana-Monroe was cut short due to COVID-19, but in 2019 as a junior he rushed for 1,298 yards and 11 touchdowns for the Warhawks. Although he didn't play on offense, Johnson made his NFL debut Monday at Washington, playing 16 snaps on special teams. Earlier this week, he spoke with 710 ESPN's Bob Stelton and Dave Wyman about the process of being called up from the practice squad, what his role was on the scout team, and how his running style compares to that of other running backs in the league. Click here to listen to the full interview, and read some highlights below:
On what his role was on the practice squad:
"First of all, I've got to say honestly it's a blessing to get called up. With me being an undrafted player, to finally get that chance to play in your first NFL game, it's a blessing. But on the weekly schedule, mostly I'm [on] scout team — helping the defense out, trying to give them a great look [so that] come Sunday they can already know. And for me, it's so crazy because me playing scout team, I'll just see the other teams running those same plays, and I'm like, 'Man, I remember that play from the scout team cards.' It's crazy, a lot goes into it being on the practice squad. But it's a blessing just to be here, honestly."
On the process of getting the call up to the active roster:
"I just had a good sense that I was going to get called up, honestly. With [Travis] Homer going down, and [Rashaad] Penny not playing, I just had a good feeling. So I just tried to prepare myself, I've been preparing myself since Week 1 as if I was going to play. So every week I just try to prepare myself, and honestly I just had a feeling I was going to play because I was starting on all the special teams during the week, so I really didn't get the call from a coach other than Pete telling me to get ready, and my running back coach telling me to get ready."
On mimicking other running backs in the league while on practice squad:
"I remember when we played the Saints, they were telling me, 'Yeah, try to be a little shifty. Try to be that shifty back — when you get on the edge, try to make a move, don't just run.' So I would just try to give a good look. And when we played Derrick Henry, they told me to just run straight. When we played James Robinson, coach Pete said I remind him a lot like him, so I was just being myself. So I try to mimic their game, just to give [the defense] a better feel so they can know what's coming on game day."
How he describes his own running style:
"I look up to a bunch of running backs, but honestly I'm just a one-cut running back. I kind of say I'm a lot like Nick Chubb, just get straight downhill. Physical. I can catch out of the backfield. I'm just a one-cut, downhill runner."
Social Post Of The Day
Pro Bowl voting season is in full swing, and Michael Dickson is getting the vote out for the Seahawks special teamers — featuring this artfulvrendition of Michelangelo's The Creation of Adam.
Seahawks players, dancers, and staff will wear custom designed cleats and shoes supporting causes they feel passionate about during Week 13 vs. the San Francisco 49ers on December 5.