Here's a look at what's "out there" for today — Friday, October 27 — about your Seattle Seahawks: 
5 Seahawks Make The NFLPA's Second Quarter Top 50 Players Sales List 
The NFL Players Association released its pro football player retail sales list for the second quarter of the 2017-18 season this week. The list is based on total sales of all officially-licensed NFL player merchandise and tracks year-to-date results from March 1, 2017 to August 31, 2017. 
Five Seahawks players finished among the top 50 players, including quarterback Russell Wilson (No. 4), cornerback Richard Sherman (No. 23), wide receiver Doug Baldwin (No. 38), safety Kam Chancellor (No. 44) and wide receiver Tyler Lockett (No. 48). Wilson was among five players to sell the most children's jerseys from Outerstuff and also sold the most pet jerseys and accessories from Pets First. 
Dallas Cowboys second-year quarterback Dak Prescott vaulted to the top of the second quarter list after making his debut on the third quarter list for February 2017. 
For the full listing of player sales, visit the NFLPA's website here. 
Pro Shop Item Of The Week 
Today is the final day at the Seahawks Pro Shop for fans to customize their favorite jersey for 20 percent off.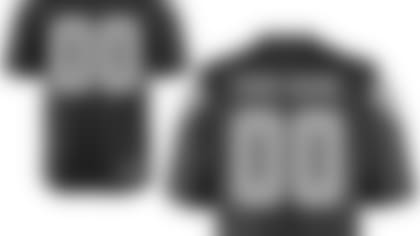 Tweet Of The Day 
Today's "Tweet of the Day" comes from Seahawks tight end Luke Willson, who is trying to get Baldwin to join in on Techno Thursday. 
https://twitter.com/LWillson_82/status/923983707408445440 
More From Around The Web 
Willson and rookie offensive lineman Jordan Roos explained the reasoning behind Techno Thursday yesterday. 
The Seahawks defense feels good about where they're at this season. 
Here are game predictions from national media members for the Seahawks' game this weekend against the Houston Texans. 
Seahawks defensive end Michael Bennett talked about new teammate Dwight Freeney in his press conference yesterday. 
Stefanie Loh of The Seattle Times talked to Seahawks defensive tackle Jarran Reed about how his new diet is helping him perform on the field. 
Mark Maske of The Washington Post wrote about how the Seahawks still rank supreme in the NFC West division. 
Finally, with 100 days until the Super Bowl, NFL.com looked at some of the best facts from previous matchups. 
The best photos from the Seahawks' Thursday practice at Virginia Mason Athletic Center in preparation for Sunday's Game against the Houston Texans.