Pete Carroll met with the media on Wednesday ahead of his team's Week 2 matchup with the Packers in Green Bay. Here's five things we learned from the Seahawks head coach:
1. What Makes Seattle so Successful in Primetime?
Seattle holds a record of 13-1 in primetime games since Pete Carroll took over in 2010, with the Seahawks outscoring opponents 367-154. With this weekend's game against the Packers to be played at 5:30 p.m. PT on NBC's Sunday Night Football, Carroll was asked how his teams have found so much success in the evening time slots playing in front of a national television audience.
"Every game is a championship game to us," Carroll said. "We put everything into every game, as far as we can take it, regardless of when it is, who it is, where we're playing and what the ramifications may be, what logos they're putting on the screen on T.V. It doesn't matter."
Carroll expanded upon what his treat-every-game-like-a-championship-game mentality encompasses, noting it takes a "real discipline" to put the approach into practice each week.
"It has nothing to do with not respecting the opponent," Carroll said. "It's that we respect them so ultimately every time we go it calls for everything that we have to play the best that we can possibly play. I've just never believed in rivalry games and matchups and changing it because of who they are, or what happened in the past, or any of that. I think that's all distractions."
Following Sunday's game against the Packers, the Seahawks will play four more games in primetime this season - Monday Night Football against the Detroit Lions in Week 4, Thursday Night Football against the San Francisco 49ers in Week 7, Sunday Night Football against the Arizona Cardinals in Week 10, and Sunday Night Football against the Baltimore Ravens in Week 14.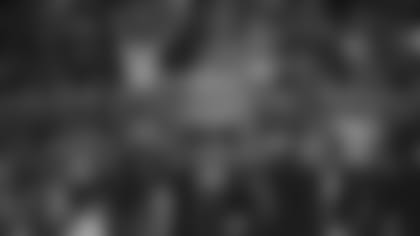 2. How Will Dion Bailey Bounce Back?
Dion Bailey started at strong safety for the Seahawks last week in place of the still-yet-to-report Kam Chancellor. The second-year pro gave up a 37-yard touchdown pass to Rams tight end Lance Kendricks that tied the game at 31 late in the fourth quarter, forcing an overtime period that St. Louis used to seal a 34-31 win. On the game-tying play, Bailey tried to challenge the Rams tight end and stumbled in the process, allowing Kendricks to get behind him for an easy score. He took the play hard after the game, but Carroll said he's confident in Bailey's ability moving forward.
"He looks like he's coming back," Carroll said. "He's had great support from his teammates and he looks like he's ready to go."
Carroll isn't looking for Bailey to take a gigantic step forward as he readies to make his second career start. He just wants to see the USC product play like he's capable of playing.
"I'm not asking him for anything different than that," Carroll said. "Just make the plays that are there and play like all of our guys. We don't ask them to make extraordinary plays in the game. We don't ever ask anybody to do that. We just want them to play like they're capable of playing."
3. Why is Aaron Rodgers Considered the Best Quarterback in the Game?
The Seahawks have won the past three meetings against the Packers, two of which came in the regular season (2012, 2014) and the other being last year's NFC title game at CenturyLink Field. In those three games, Green Bay quarterback Aaron Rodgers completed 64.2 percent of his passes for 590 yards, two touchdowns, and three interceptions for an average passer rating of 72.9. Carroll wasn't willing to call it success, saying his team has merely "survived" games against one of the NFL's best players.
"The playmaking that comes out of him is just off the charts and that's why people consider him the best quarterback in the game," said Carroll. "He does things that most people can't do. His movement accentuates all of the problems that he presents. He has a great arm. He doesn't use it all the time, the big arm, because he doesn't have to. But when he needs it he can throw the ball anywhere on the field. He's an incredible football player."
Rodgers finished the Packers' regular-season opener against the Chicago Bears by completing 78.2 percent of his passes for 189 yards and three touchdowns, good for a 140.5 passer rating. He was limited by a calf injury in this past January's NFC Championship, but as Carroll alluded to, Rodgers has the ability to get it done with his legs when needed, rushing eight times for 35 yards this past weekend.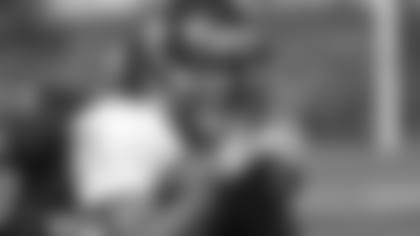 4. Tyler Lockett is Emerging as "A Regular Part of the Offense"
Rookie wide receiver Tyler Lockett saw 58 snaps this past Sunday in St. Louis, meaning he was in the game for 70 percent of the Seahawks' offensive plays. Seattle used a lot of up-tempo offense that commonly called for three-receiver sets, so the number of snaps may be a little inflated in a game that also saw quarterback Russell Wilson throw the ball a career-high 41 times. But it's clear that the third-round pick out of Kansas State has established himself as the team's third wideout behind starters Doug Baldwin and Jermaine Kearse. Lockett finished his NFL debut with four catches for 34 yards, adding a 57-yard touchdown on his first punt return as a professional. Despite his success in the return game to open the year and in exhibition play, Carroll said he believes Lockett is "a receiver that's returning kicks" rather than a return specialist that's playing wide receiver.
"Probably didn't come into the season thinking he would be that active," Carroll said of Lockett's offensive snaps against the Rams. "But he's been fantastic and he's so supremely conditioned and all. He's just worked so hard it's not a big deal to him at all. He's kind of just a regular part of the offense now."
5. Winning at Green Bay Would be a "Great Accomplishment"
With a 73-31 record, the Seahawks have the League's second-best home winning percentage (.702) since moving to the NFC in 2002 and the team ranks second in the NFC in wins in that time span. The one team ahead of them in both categories? That would be Green Bay, which holds a 74-29-1 record (.716) at Lambeau Field. Sunday night's game marks the 2015 home-opener for the Packers and Carroll was asked about the challenges of playing at such a venue.
"They're 9-0 at home last year," Carroll said of the Packers' 2014 home-slate including playoffs. "They know what they're doing and they know how to play there and they play there to their fans and their crowd which is a historically extraordinary place to play. So they're going to be at their best and we're going to have to play fantastic football to have a chance in the game. ... It's going to be a tremendous challenge and if we're able to get this game it'll be a great accomplishment for us."
Extra Points
Tharold Simon injured his toe in practice late last week and missed the team's Week 1 game as a result. Simon sat out Wednesday's practice, but Carroll said the third-year cornerback has been working out and running with the hope that he'll return to practice on "Turnover Thursday."
Carroll said the Seahawks will keep the same starters along the offensive line heading into Green Bay. That means we'll see Russell Okung at left tackle, Justin Britt at left guard, Drew Nowak at center, J.R. Sweezy at right guard, and Garry Gilliam at right tackle.
Kam Chancellor has yet to report and Carroll said "nothing has changed" with the strong safety's status. "It has really never been a negotiation. It's been conversations. ... I have nothing new to report to you. I wish I did. I really wish I did. We'd love to figure something out, but it hasn't happened."
The team practiced with the theme of "Competition Wednesday" in mind as they prepare to take on NFC rival Green Bay in a primetime NFC Championship rematch this Sunday.