The Seahawks open their preseason tonight at CenturyLink Field against the Denver Broncos, and while some starters, including quarterback Russell Wilson, aren't expected to play in this game, there is plenty at stake for those who will be on the field, from players battling for starting jobs to those fighting to secure a spot on the 53-man roster. With that in mind, here are five things to watch in tonight's game:
1. How do the rookies handle their first NFL game action?
With 11 draft picks and nine undrafted free agents currently on the roster, the Seahawks are expecting a lot out of their 2019 rookie class, and while those players have been doing everything they can to prepare leading up to this point, there's a difference between training camp practice and full-speed, full-contact game action.
"This is an opportunity for the young guys, this is the game that we dedicate to the rooks," Carroll said. "This is their first game in the NFL ever, and we make somewhat of a big deal out of it, kind of share the experience, make sure it's one they remember. We think it's worthwhile to do it that way. And in that also, we're going to play our young guys a ton.
"We are going to take everything into account, but they have to get going, physically. They've got to get the running and hitting going. That's what's most important to me right now is that we take the learning and all of the prep to the field and allow us to go out and express ourselves physically. This game's got to be played hard and tough and our whole football team is based on a physical aspect. I'd like to see that show up right off the bat. Hopefully, if we don't get it done, we'll get it done next week. We'll try and get it done right off the bat."
Whether it's DK Metcalf trying to carry over a strong camp to his first game action, or linebackers Cody Barton and Ben Burr-Kirven showing they can play physical, hard-hitting defense and special teams, or an undrafted rookie trying to state his case, these preseason games are particularly valuable to the rookies.
2. Marquise Blair's debut.
While every rookie has a lot to prove in the preseason, this game feels particularly important for Blair, a second-round pick out of Utah, for a couple of reasons. For starters, Blair was best known for his physical, hard-hitting style of play at Utah, and it's impossible to put that on display in practice where contact is limited. Additionally, Blair missed the start of camp with a hamstring injury that also limited him in offseason workouts, so every rep is particularly valuable to him as he plays catch-up. At the very least Blair figures to be a mainstay on special teams in 2019, but if he can go out and play at a high level in the preseason and the remainder of camp, he could also factor into the competition at safety.
"Probably as much as anybody out there, I'm excited to see him," Carroll said of Blair. "See him run and hit, because he hasn't had the chance to show what he's so unique at, he was really a physical football player (in college). We'd love to see how that fits in, he'll get a chance on special teams and he'll play a lot of plays in this game."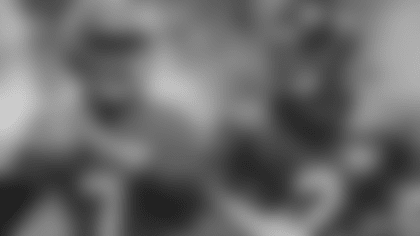 3. Geno Smith and Paxton Lynch battling for the backup job.
With Wilson sitting this one out, Carroll said Geno Smith will get the start, but look for both Smith and Paxton Lynch to get a ton of work in this game as the Seahawks continue the evaluation of the competition for the backup job.
"We've got a big competition at the quarterback position in particular," Carroll said. "We want these guys to play as much as they can and play their way into their spots. I don't want these to be decisions we have a to make without a lot of great information, so that's what's most important right now."
What this game won't do, however, is cause coaches to make any final decisions in that battle. Carroll has said since Smith signed earlier this offseason that they will use the entire preseason to decide this competition.
"Let's take all the time that we have available and let them play and show how they can respond to what they did," Carroll said. "It's not just about one performance because, really anybody can go out and do really well. It's can you go out and do it again and again."
Adding to the intrigue in this particular game is that Lynch will be facing the team that drafted him in the first round of the 2016 season, then eventually released him prior to the start of last season.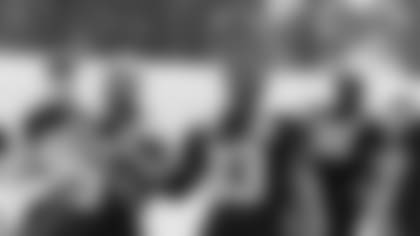 4. Who steps up in the return game?
Carroll has said this offseason that the Seahawks will at least consider relieving Tyler Lockett of some or all of his return duties due to his importance to the offense, but for that to happen, the Seahawks need to have confidence in their other options in the return game. David Moore looked good as a punt returner in the preseason last year, and rookie Ugo Amadi excelled in that role at Oregon last year, so the Seahawks have some options in those two and others, including receiver Keenan Reynolds. Getting the job done in game action will be key for those players, however, if any are going to take over for Lockett at either return spot.
"It gives a chance to see where guys are," Carroll said. "I'm anxious to see David Moore, he'll get a couple returns in this game, we'll get him going, and Keenan Reynolds has a shot to get some stuff going and then we'll work our way down. Amadi may get a chance, and then there's some other guys that we hope may get some opportunities. David Moore is the guy I'm most interested in right now, see how comfortable he is back there. He's strong and physical and he's looked really good when he runs with the ball, and he's got terrific hand-eye stuff so he'll get the lead shot. He and Keenan."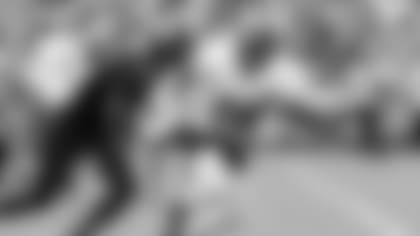 5. The nickel competition.
In addition to competing for the return job, Amadi should also factor into the battle for the nickel defensive back spot, which in today's NFL, is essentially a starting job. Amadi has worked mostly at free safety thus far in camp, but he played corner at Oregon and has worked some in the slot during camp.
"He's playing two spots," Carroll said. "He's playing safety and he's playing the nickel spot. Anxious for him to compete at both, but he's handled all of the learning well. He's been real active on the field. He's been available for everything, reported in great shape, showed his speed and movement right off the bat. Now we just have to get him out there and see him play our style of ball and see where we are. The competition at that spot is really keen and he's going to get a shot. He'll play quite a bit at the nickel spot in the game."
Amadi is just one of several options to take over that spot following Justin Coleman's departure in free agency. Akeem King has gotten the most work in that spot with the No. 1 defense so far, but in addition Amadi, Kalan Reed and Jamar Taylor also figure to be factors in that competition.
The Seahawks and Broncos will meet for the 57th time this Thursday at CenturyLink Field. Take a look back at photos from past games played between the two teams.