Scott Engel is in his 11hseason as the official Fantasy Football writer and analyst for Seahawks.com. He is an inaugural member of the Fantasy Sports Writers Association's Hall of Fame. Scott is a four-time FSWA award winner and a 10-time nominee, including being a finalist for the 2020 FSWA Fantasy Football Writer of the Year Award, which he won previously. Scott was the No. 1 most accurate fantasy football draft ranker at tight end and No. 6 at running back on fantasypros.com in 2021. You can find more of his fantasy football analysis at The Game Day this season.
If you are relying on the Seahawks' backfield to boost your team's outlook, then the returns have been satisfying. Kenneth Walker III has been performing like a true fantasy RB1 recently, as he is the third most productive fantasy RB on NFL.com over the last two weeks. Geno Smith is QB7 overall on the season.
We should also recognize the recent performances of Ryan Neal in Individual Defender Leagues (IDP). In those formats, instead of starting team defenses, you draft, acquire and start defensive linemen, linebackers and defensive backs. They accumulate fantasy points for categories such as tackles, sacks, interceptions and fumble recoveries. According to fantasypros.com, Neal is the No. 1 DB in IDP leagues over the past two weeks. He has averaged 21.3 points in Weeks 6 and 7, with 12 total tackles, a sack, an interception, and five passes defensed. Neal is a prime waiver wire addition in IDP leagues.
No matter what format or league size you play in, we deliver in-depth lineup suggestions, nifty waiver adds and players to acquire in difference-making trades from around the NFL. Analysis leans to PPR formats and players are listed in order of preference among starting, waiver and trade possibilities.
Week 8 Fantasy Football Advice: Lineup And Roster Recommendations
Running Backs
-Start Raheem Mostert. He had 109 yards from scrimmage and a receiving TD in Week 6, and Mostert should be locked into Week 7 fantasy football lineups. The Lions have allowed the most rushing TDs to RBs in the NFL (10) and the third most Fantasy Points Per Game to the position. Mostert may reach the 100-yard rushing mark for the second time this season while also registering his second rushing TD of the year.
-Start Michael Carter, and he is a good trade target for those who are searching for a quality RB. The Patriots rank 25th in rushing defense, and Carter should play a significant role as a runner and receiver for the Jets this week. New acquisition James Robinson will eventually share much of the workload with Carter, but this should be a good week for Carter. Going forward, he will likely see enough touches to still operate as a versatile and very productive fantasy football flex option.
-Start Gus Edwards, who should be a top free agent priority if your waivers have yet to run this week. Tampa Bay's run defense is not as formidable as we thought it would be. The Buccaneers rank 20th in rushing yards allowed to RBs. Edwards will be a regular TD threat for the Ravens as defenses will always have to account for both him and Lamar Jackson near the goal line and cannot focus mainly on Edwards in such situations.
-Add Khalil Herbert. David Montgomery runs hard and he will remain an important contributor in the Chicago offense. Herbert, though, is pushing for more playing time as a dual threat option for the Bears. He runs with authority and very good burst. Herbert totaled 87 yards from scrimmage with a TD reception in Week 7.
-Add James Cook. The Buffalo rookie may start to see more playing time soon. We do have to exercise patience with some first-year players, and Cook looks like a potentially great fit as a receiving RB in a heavy pass-first offense. You can start Devin Singletary as a flex option this week, though, as the Packers have allowed the second-most rushing yards to RBs.
-Add D'Ernest Johnson. If the Browns do make any roster changes at RB in the near future, Johnson could become a notable contributor in the Cleveland backfield. In two starts in 2021. Johnson rushed for 245 yards and he also had a 123-yard outing in the final game of the season.
-Trade for Alvin Kamara. I have included him here because I am seeing Kamara's name included in many fantasy football trade offers in recent days. If he is offered to you in a fair deal, accept it. Some fantasy players who currently roster Kamara are looking to unload him as they await his first TD of the season. But Kamara had 105 yards from scrimmage last week and rushed for 202 yards in his previous two games. He is looking healthy and sometimes explosive again, and this is a good time to acquire Kamara. You may be able to put together a package that includes a high-end WR2 and a RB3/4 type for Kamara and a WR3/4 as an example.
-Trade for Brian Robinson. The Washington rookie has 37 carries in his last two games and he is the primary goal-line runner for the Commanders. Robinson did not make his NFL debut until Week 5, and he has fantasy RB2 potential for the second half of the schedule and playoffs. As the season progresses, we could see his fantasy production improve.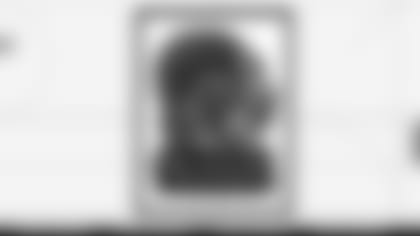 Gameday Posters - On Sale
Returning for its 4th season in 2022 is the Seahawks Gameday Poster series, offering fans an exclusive limited-edition keepsake featuring designs by local artists. The series will include nine 18"x24" posters (both regular and platinum) with unique artwork depicting the team's 2022 regular season home game matchups against opposing teams.
Wide Receivers
-Add Marquise Goodwin. Pete Carroll has not ruled out DK Metcalf (knee) for Week 8 yet, but Goodwin demonstrated he can step forward and deliver the goods when needed in Week 7. Goodwin caught two TD passes and showed that he can be a real threat to defenses because of his speed, craftiness and experience. He will be worthy of fantasy streaming consideration in Week 8. In larger leagues, you can also consider adding D'Wayne Eskridge for further WR depth.
-Add Wan'Dale Robinson. The Giants' rookie WR draws a challenging Week 8 matchup vs. a Seahawks secondary that has allowed 12 receptions to No. 1 wideouts in the last two games. He is widely available in many leagues, though, and Robinson projects to eventually emerge as New York's top pass-catcher in the weeks ahead. Add Robinson now with an eye on starting him in the near future.
Add Josh Palmer, who may pop up on your league's free agent list. The Chargers have a bye in Week 8 and Palmer may be able to return soon after. He missed Week 7 because of a concussion but Palmer caught nine passes on 12 targets in Week 6 and he should continue to be a big part of the Los Angeles passing game when he returns.
-Add Van Jefferson. The Rams' speed specialist was designated to return from IR this week and he should be on the verge of making his 2022 debut. Jefferson averaged 16 yards per reception last season and he brings another exciting element to the Los Angeles offense. He can function as a frequent target for Matthew Stafford when he looks for an alternative to Cooper Kupp.
-Start DeVonta Smith. The Eagles' passing game has improved and Smith will continue to benefit from working alongside A.J. Brown. The Steelers have allowed the most receiving yards to WRs, and Smith is a strong play when the matchup is right.
-Start D.J. Moore. The Panthers' No. 1 WR caught seven passes for 69 yards and a TD in Carolina's impressive Week 7 win over Tampa Bay. This week, the Panthers face the Falcons, who allow the most FFPG to WRs.
-Start Brandon Aiyuk. The 49ers have so many weapons for the Rams' defense to account for this week in a very important NFC West matchup. Los Angeles must be concerned about containing Christian McCaffrey, Deebo Samuel and George Kittle. You should consider trading for Aiyuk as a fantasy WR3, as he has 15 receptions on 22 targets for 165 yards and two TDs in his last two games. The Rams rank 23rd in FFPG allowed to WRs and Aiyuk should have a good amount of room to operate as a playmaker.
-Start Tyler Boyd. The Cincinnati offense is clicking right now, and Boyd has been able to join in the fun with Ja'Marr Chase and Tee Higgins at WR. Boyd was previously viewed as a depth WR for fantasy purposes, but he should remain hot this week. He has totaled 42.1 Fantasy Points in his last two games and the Browns rank 20th in receiving yards allowed to WRs. .
-Trade for Amon-Ra St. Brown. The Detroit wideout had to leave early in Week 7 as a precautionary measure, but he reportedly did not suffer a concussion and he should continue contributing to fantasy teams. St. Brown averaged 24.3 FFPG in the first three games of the season and he is a good bet to recapture that form soon.
-Trade for JuJu Smith-Schuster. Many fantasy players will be more inclined to trade players on bye weeks, and you should take advantage of such willingness. Smith-Schuster is becoming as the clear and comfortable No. 1 WR for Patrick Mahomes, as he has 237 receiving yards and two TDs in his last two games.
Quarterbacks And Tight Ends
-Start Tua Tagovailoa. The Lions did a respectable job of limiting the Dallas passing game last week, but Detroit still ranks 28th in FFPG allowed to QBs. Any defense will have its hands full with Tyreek Hill and Jaylen Waddle, who will blaze past defenders on the Ford Field turf.
-Start Kirk Cousins. The Cardinals rank 27th in passing yards allowed to QBs, and Arizona is going to have a big problem handling Justin Jefferson while Adam Thielen and Irv Smith Jr. also get into the receiving mix.
-Trade for Patrick Mahomes. Again, we remind you that many fantasy players will be more open to dealing away a guy who is on a bye week. If you see a team in your league that has a losing record and needs to better position itself for a much-needed Week 8 win, make the offer for Mahomes. We also recommend aiming for Travis Kelce as a possible major TE acquisition.
-Start Noah Fant as a TE streamer. The Seahawks successfully employed multiple TE sets last week, and can feature a similar approach against the Giants. New York is 27th in receiving yards allowed to TEs and Fant can be a productive fantasy option in Week 7.
-Trade for Dalton Schultz. He should regain solid fantasy TE1 status very soon as Dak Prescott starts to settle back in at QB for the Cowboys over the next few weeks.
-Add Harrison Bryant. David Njoku is out with an ankle injury and Bryant had seven receptions for 71 yards in Week 7. The Bengals rank 25th in receiving yards allowed to TEs.
For more fantasy football analysis from Scott Engel, visit The Game Day for his weekly sleepers and additional waiver recommendations.
Go behind the scenes with team photographer Rod Mar as he shares moments from Week 7 vs. the Los Angeles Chargers on October 23, 2022 at SoFi Stadium. Eye On The Hawks is presented by Western Washington Toyota Dealers.