Curious who plays in each game and how much they play, as well as what the distribution of playing time might mean? Throughout the season, we'll post the snap counts for the Seahawks the day after each game and take a look at what stood out.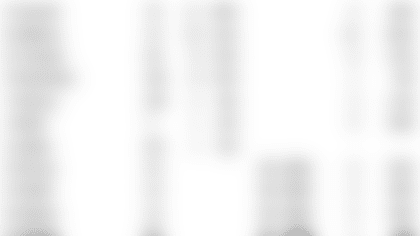 Offense
Rookie running back C.J. Prosise didn't have as productive of a game against the Bills as he did a week ago when he had 103 yards from scrimmage, but what is notable is that his playing time increased for a second straight week as he works his way back from a wrist injury. In fact, by spending much of the second half on the field, Prosise played 55 percent of the snaps, more than starter Christine Michael, who played 38 percent.
"We just wanted to see him," Seahawks coach Pete Carroll said of Prosise playing more than Michael. "We weren't getting enough opportunities. We're still trying to learn who he is and what he's all about. If we creep through it again, we're not finding out enough, so we just want to keep pumping him out there and see what he can do. He's played so little for us. We probably don't have 40 plays with the guy since we've been together."
Russell Wilson and all five linemen played all 47 snaps.
Jimmy Graham played 89 percent of the snaps on the way to a "phenomenal" game. Rookie Nick Vannett played 26 percent of the snaps, while Brandon Williams played 21 percent.
Doug Baldwin and Jermaine Kearse each played 85 percent of the snaps while Tyler Lockett played 57 percent and Paul Richardson played 17 percent. Richardson came up with a big catch in that limited playing time, hauling in a contested 15-yard catch to put the Seahawks in field goal range in the fourth quarter.
The Seahawks used fullback Will Tukuafu for 17 percent of the snaps, one of those plays being Michael's three-yard touchdown run.
Defense
Kelcie McCray, K.J. Wright and Bobby Wagner played all 86 defensive snaps, while Earl Thomas played all but one, and Richard Sherman and DeShawn Shead were both off the field for two snaps.
Cliff Avril again led the defensive line rotation at 79 percent playing time, while Frank Clark played 78 percent of the snaps as he continues to play more in Michael Bennett's absence. Starting defensive tackles Ahtyba Rubin and Tony McDaniel played 59 and 52 percent of the snaps, respectively, while just-signed defensive end Damontre Moore played 43 percent in his first game with the Seahawks, making two tackles for loss in the fourth quarter. Sealver Siliga played 38 percent of the snaps, Cassius Marsh played 36 percent, and Jarran Reed played 26 percent to round out the D-line rotation.
Brock Coyle played 43 percent of the snaps in his second start at strongside linebacker, while nickel corner Jeremy Lane played 59 percent.
Special Teams
Tight end Brandon Williams led the way in playing time at 82 percent, followed by Marsh at 79 percent. Next was Coyle at 71 percent, which combined with his defensive playing time made for a busy day for the linebacker, who totaled 57 snaps between those two roles. Neiko Thorpe, who continues to stand out in punt coverage, played 64 percent of the snaps, while Dewey McDonald played 61 percent, Jordan Tripp played 57 percent and Kevin Pierre-Louis played 54 percent.
See some of the action from Monday Night Football, Seahawks vs Bills during Week 9 at CenturyLink Field.