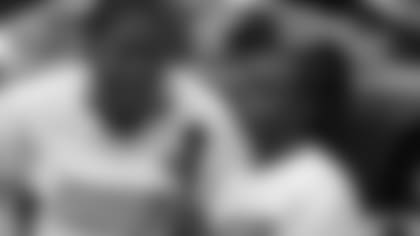 By Tony VentrellaSeahawks Insider
Seahawks receiver Bobby Engram and several teammates turned Seward Park in Seattle into an event of awareness for Sickle Cell disease.
The Bobby Engram Foundation partnered with Odessa Brown Clinic in Seattle to stage the third annual event, a two and a half mile walk through Seward Park.
Before the walk started at 11 a.m. several speakers including Dr. Joseph Wright, a pediatric emergency physician in Washington D.C. explained to the crowd of 400 walkers the progress being made in the treatment of Sickle Cell. According to Dr. Wright 80,000 Americans have Sickle Cell with as many as three million afflicted around the world.
"We do have several treatments that are effective but more work and research is needed to find a cure that is much less risky than what now exists," explained Dr. Wright.
Also addressing the crowd were Ken West who started the Cycle Cell task force 15 years ago, Emijah Smith of the Odessa Brown clinic and Eric Pettigrew, state legislator from the 37th district.
Also speaking was Aaron Dixon, former member of the Black Panthers who were among the first to raise awareness about Sickle Cell.
Among the Seahawk players at the event were:
Baraka Atkins Nate Burleson John Carlson Charlie Frye Matt Hasselbeck D.D. Lewis Julian Peterson Rob Sims Chris Spencer Darryl Tapp Marcus Trufant Seneca Wallace Leonard Weaver Mack Strong
Walter Jones, Leonard Weaver, Deion Branch, Nate Burleson, Darryl Tapp, Baraka Atkins, D.D. Lewis, Charlie Frye and Seneca Wallace.
Leonard Weaver's wife Sentra sang the Star Bangled Banner with Bobby Engram's daughter Bobbi.