Prior to Seattle's preseason win over the Minnesota Vikings, Seahawks team photographer Rod Mar spent time with Justin Britt as he navigated his way through a busy schedule during the 11th day of the team's 2017 training camp.
In the photos below, take a behind-the-scenes look at what life at Seahawks headquarters is like for Seattle's starting center: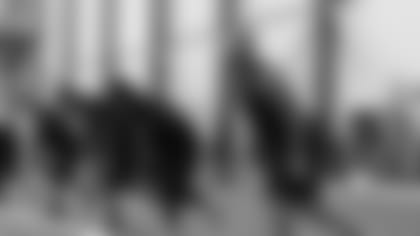 Tuesday, April 15, 7:13 a.m.
Following a 6:30 a.m. wake-up call, Britt joins fellow linemen for an early-morning workout at Renton's Virginia Mason Athletic Center.
---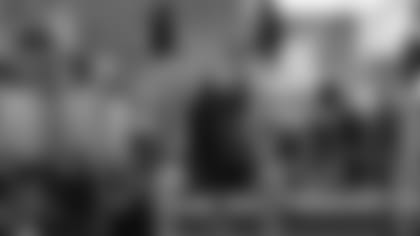 7:20 a.m.
After warming up in the team's indoor practice facility, Britt hits the weights in the team gym.
---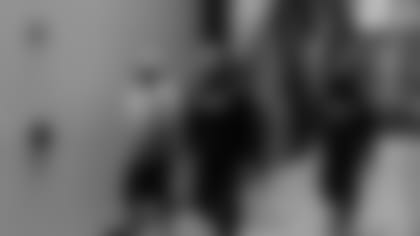 7:57 a.m.
Be early. It's one of head coach Pete Carroll's primary rules. With assistant offensive line coach Brennan Carroll (left), linebacker Bobby Wagner (right), and special teams coordinator Brian Schneider (back) by his side, Britt heads to his first team meeting of the day.
---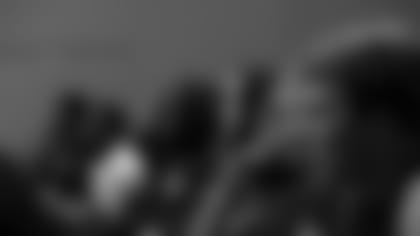 8:00 a.m.
Seated in between offensive linemen George Fant and Mark Glowinski, Britt and co. sit attentive as the team meeting begins.
---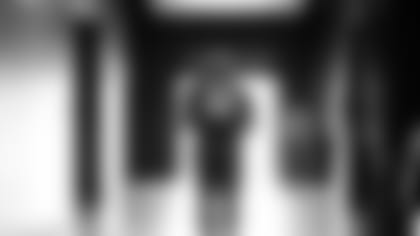 10:55 a.m.
Britt makes his way to the Seahawks' practice field along the shores of Lake Washington.
---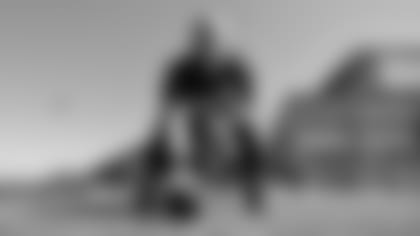 10:58 a.m.
Centers and quarterbacks are the first on the field, as Britt joins Seattle signal callers for the start of a 'Competition Wednesday'-themed practice.
---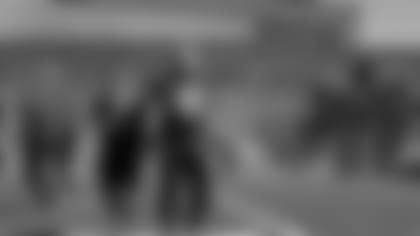 11:25 a.m.
Britt jokes with assistant offensive line coach Pat Ruel during team stretch.
---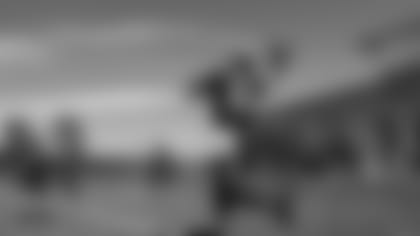 11:26 a.m.
Coaches and equipment staff toss footballs Britt's way as he jogs in line during warmups. 
---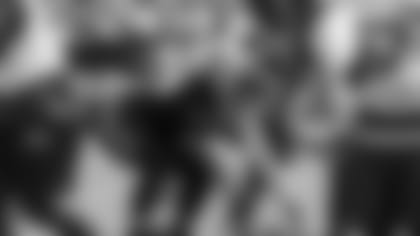 12:26 p.m.
Britt surveys the defense as he prepares to snap the football during the offense vs defense portion of practice.
---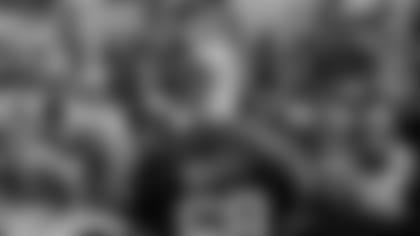 1:02 p.m.
As they have done following a majority of open training camp practices, Britt and his teammates make their way to the berm to sign autographs and pose for photos with 12s in attendance.
---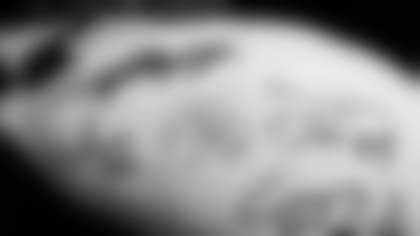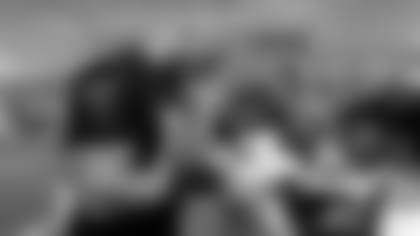 1:03 p.m.
Through the team's 12 open training camp practices, more than 31,000 fans attended Seahawks workouts at VMAC.
---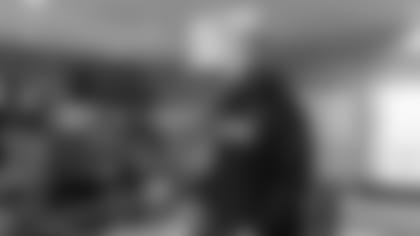 2:17 p.m.
Lunch is served. Offensive lineman Rees Odhiambo (left), assistant athletic trainer David Stricklin (middle), and Britt dish up in the VMAC kitchen.
---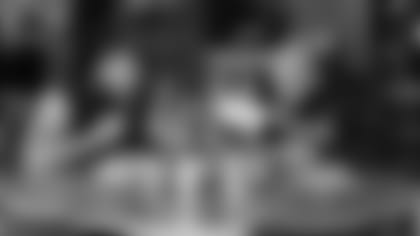 2:21 p.m.
Glowinski and Britt enjoy their meal in the team cafeteria.
---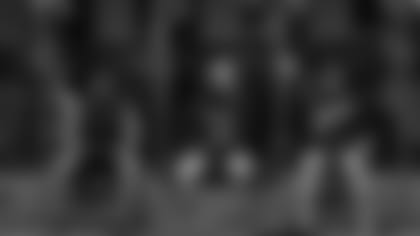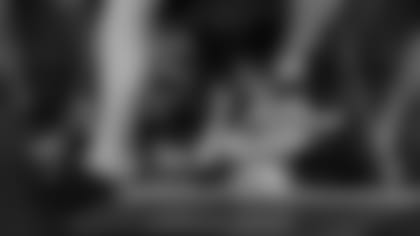 3:16 p.m.
A look inside the Seahawks locker room, where Britt has a bit of down time during an otherwise busy day.
---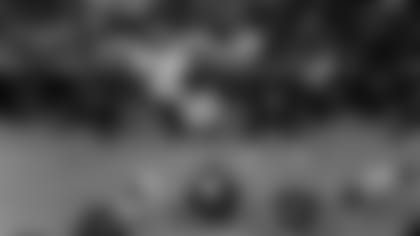 3:29 p.m.
Be early, again. Britt and his Seattle teammates congregate outside the VMAC auditorium, where a team meeting with coach Carroll will soon get underway.
---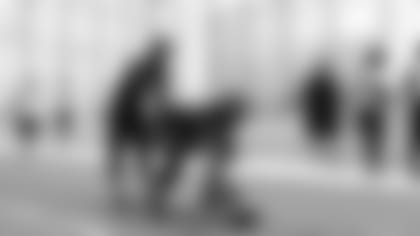 6:53 p.m.
After three hours spent in meeting rooms reviewing the day's work as a team, with position groups, and as an offense, Britt and the Seahawks head back to the field for an evening walk-thru.
---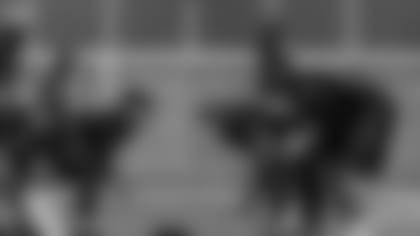 7:25 p.m.
Britt dons a blue penny and lines up on the opposite side of the football, posing as scout-team defense ahead of the team's preseason game against the Vikings.
---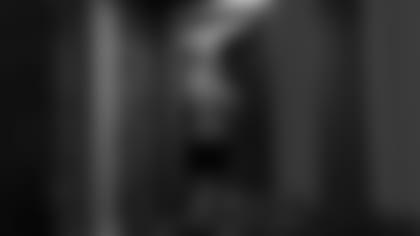 8:46 p.m.
With a 12-plus-hour workday in the books, Britt heads home from team headquarters for some quick family time.
---
8:47 p.m.
Britt and his daughter share a moment inside their home.
---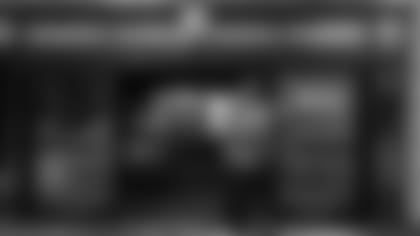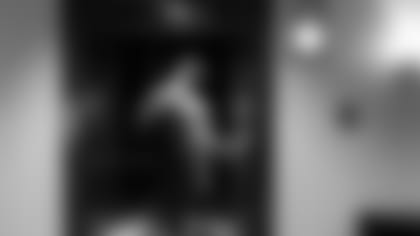 9:40 p.m.
Britt returns to the team hotel, where all players stay through the duration of training camp.
---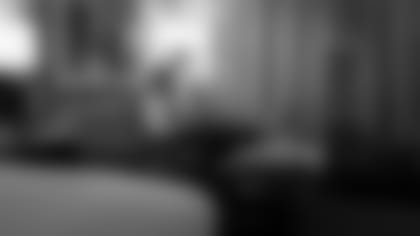 10:10 p.m.
Britt kicks his feet up to relax just before the team's 10:30 p.m. curfew. A wake-up call is set for 6:30 a.m. Wednesday morning. On Thursday, the final day of Seahawks training camp, Britt would sign a three-year contract extension with the club that will keep him in the Pacific Northwest through 2020.
"That was pretty cool," Britt said. "My family's excited, I'm excited, the organization, the team, the front office. I'm excited that I get to be here for four more years and continue working with this amazing team and me and [offensive line coach Tom] Cable get to work together. But really, the O-line we're so young, so being able to stick around and see where we can go is awesome."
Said Cable: "It's an important piece for us, there's no doubt. Not just in that O-line room, but I think across this football team I think [Britt's] looked at — whether you're on offense or defense — as a guy that's a leader on this football team."
[wysifield-embeddedpoll|eid="519021"|type="embeddedpoll"|view_mode="full"]