The Seahawks fly to Dallas Thursday ahead of their preseason finale against the Cowboys. Friday night's game represents a final chance for players hoping to make the team to state their case for a spot on the 53-man roster, as well as another opportunity for players competing for starting jobs to show what they can do.
"This is a big chance for all of the young guys to get a shot to show where they've arrived here at the end of this camp," Seahawks coach Pete Carroll said. "We kick into two weeks after this before we play the first game, so we have a good span of time here. This is really a focal opportunity for the young guys, and we want to make sure we see them do everything that they are capable of doing well and see where they fit."
With that in mind, here are five things to watch in Friday night's game against the Cowboys:
1. Can Drew Lock make his case for the starting job?
So far Geno Smith has been ahead in the quarterback competition, getting the start in Seattle's mock game as well as the preseason opener. Lock was going to start last week's game against Chicago, but came down with COVID-19, leading to another start for Smith.
Seahawks coach Pete Carroll said Smith will again start Friday, but that Lock will get the majority of the playing time. If Lock is going to move ahead of Smith between now and the start of the regular season, he'll need to take advantage of that extended work on Friday night.
Carroll made it clear he's willing to take as much time as he needs to decide on the quarterback job, and the Seahawks have two full weeks of practice after the final preseason game, so it's not necessarily a make-or-break game for either quarterback, but a strong showing against the Cowboys could make a big difference for Lock.
"I hope he has a great game," Carroll said. "He's going to get a lot of playing time and get real comfortable out there. It's really unfortunate the rhythm didn't get to happen like we wanted it to last week, so we got to make up a little bit of time and make sure he gets his reps, and we'll see what happens."
2. Dee Eskridge's preseason debut.
A hamstring injury at the start of camp has kept last year's second-round pick from playing in the preseason, but Carroll said receiver Dee Eskridge will indeed be on the field Friday night after returning to practice this week.
For Eskridge, whose rookie season was limited due to a concussion, this game will be his chance to show coaches he's ready to make significant contributions to the offense this season. Eskridge will also be used in the return game, Carroll said, a role he thrived in while at Western Michigan. A healthy Eskridge could give the Seahawks a very explosive option as a returner if he looks comfortable in that role.
"He had a great week," Carroll said. "He's really explosive. He jumps out. You can see his quickness, his ability to get off the ground and elevate. His catch and run thing is really an exciting thing to look forward to. Everything that we've always thought, he really didn't look rusty or anything just coming in for the first week, so he had a very good week, he gets to play, and we'll see how far we can take it."
---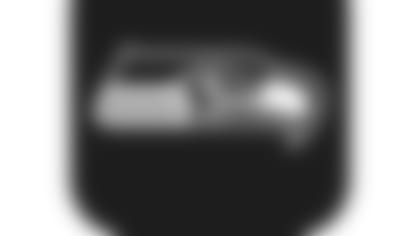 Seahawks Mobile App
Download the Seahawks app to stay up to date on the latest team news.
3. Are the Seahawks cleaner on special teams?
The Seahawks have been one of the NFL's best performers on special teams each of the past two seasons, but they've had a rough go of things in that phase of the game so far in the preseason. In particular, Carroll has been concerned by the big returns Seattle has allowed in both games, both on kick and punt coverage.
It's worth noting that in the preseason some of those returns are coming against players who won't be on the field in the regular season, but even so, coaches want to see a much cleaner game on special teams.
Adding to the challenge for Seattle's coverage teams is that they'll be trying to fix their issues while facing dynamic Cowboys return man KaVontae Turpin, who had both kick return and punt return touchdowns in Dallas' second preseason game.
"It's about covering the kicks," Carroll said. "We need to leverage kicks better with the young guys. That's owning the responsibility of feeling the space and doing a nice job with it and coming through for your group. We've had a few breakdowns there. There's a common theme, it's real young.
"There is an enormous responsibility of who you are next to. And where you are on the field and where the ball is kicked, and can you sense of where the returner is and all that. And with their guy Turpin this week, he woke you up if nothing else did with a great game last week. We're on it, we're working it really hard."
4. How to things look at cornerback?
During the two weeks of camp, veterans Sidney Jones IV and Artie Burns were the cornerbacks with Seattle's No. 1 defense, and both were playing well while trying to hold off challenges from promising rookies Tariq Woolen and Coby Bryant, as well as veteran Michael Jackson.
Both have missed time with injuries of late, however, including both preseason games, opening the door in what looks to be very tight competitions for those starting jobs.
Burns is expected to play on Friday, while Jones will not, giving Burns a shot to show his coaches that he's the best choice for a starting job. Woolen, Bryant and Jackson, meanwhile, will try to add on to what has already been an impressive month of work.
"This is really important to see Artie bring his stuff forward," Carroll said. "He had played really well early on and was showing, so our expectations are high. We'll try not to overdo it his first time out, but we want him to get out there and get comfortable."
Adding to the intrigue is the competition developing at the nickel spot, with Bryant moving inside to work there over the past couple of weeks. Veteran Justin Coleman still looks to be the man to beat for that spot, but the rookie is pushing him.
"There is still a competition going on right now between JC and Coby Bryant," defensive coordinator Clint Hurtt said. "Coby is doing a really good job as well, so there is still a lot of football left to play and those guys will figure it out."
5. Do DeeJay Dallas & Travis Homer continue to push for bigger roles on offense?
With Rashaad Penny re-signing and with Seattle using a second-round pick on Kenneth Walker III, the assumption heading into camp is that those two will likely get the bulk of the carries, and while that very likely could still be the case when all is said and done, DeeJay Dallas and Travis Homer both have looked throughout camp and the preseason like players who deserve to have a role in the offense.
"I thought those guys just got considerably better," Carroll said. "They got more effective in the run game. They both are really tough guys and good all-around players with special teams and all that stuff, but I thought both guys just looked better running the football. More aggressive, more on attack, reading things better and they've shown up all throughout so it's a real positive."