Seattle Seahawks Task Force 12

Task Force 12: Providing Life Changing Support To Our Military Family
The Pacific Northwest is home to the 7th-largest military presence in the NFL, making up almost 18% of the WA state population with hundreds of thousands of services members, veterans and their families calling the area home. With six major military installations within 60 miles of Lumen Field, the Seattle Seahawks and 12 local grassroots military non-profit organizations are joining forces to create a "family" of support for our military service members, veterans, and their families.
Task Force 12: Who We Are
12 military non-profit organizations working together to create and provide life changing support to our military community.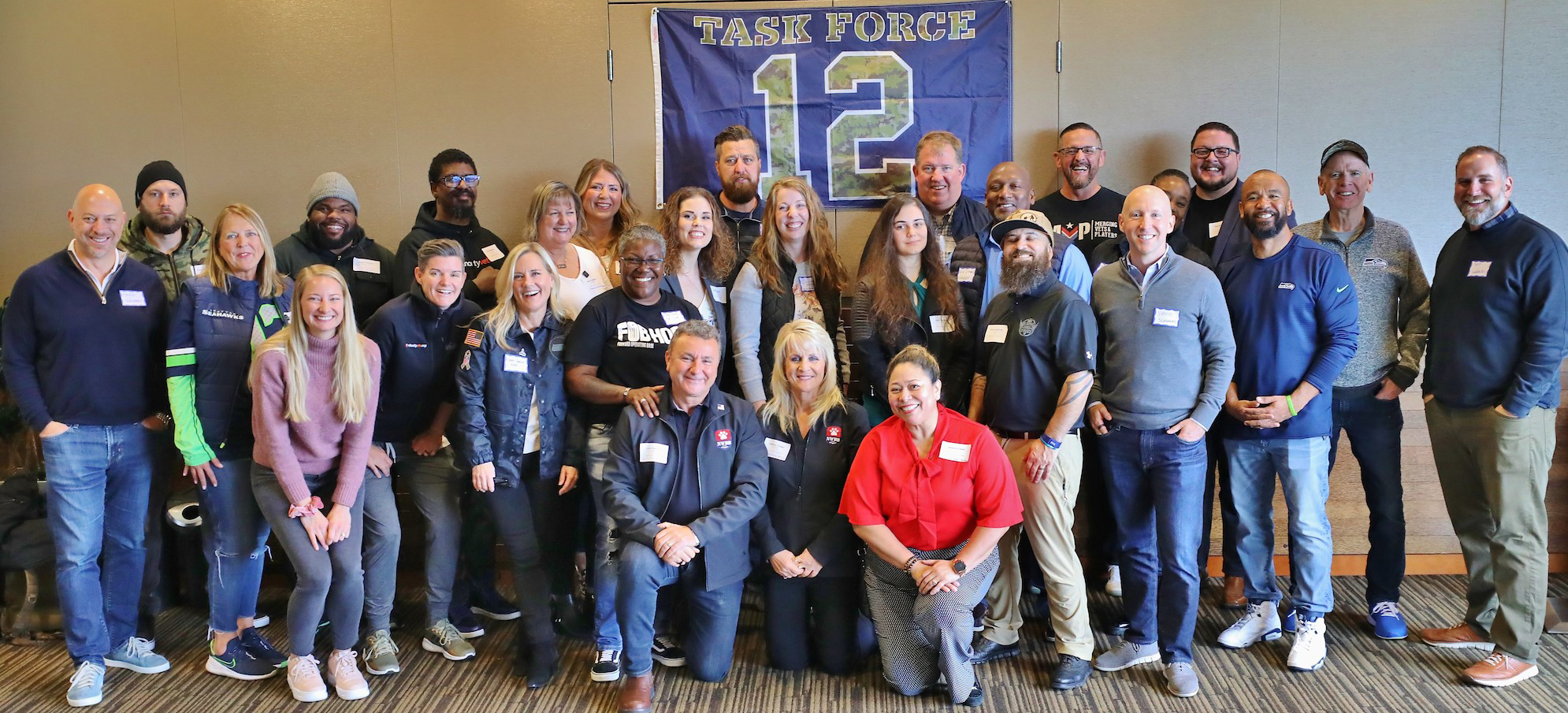 Task Force 12 stands ready to provide support and services to ALL veterans and their families, inclusive of race, ethnicity, age, gender, sexual orientation, military branch, and/or disability status. Together, Task Force 12 and the Seahawks understand that every service member and veteran have a different background, heritage, or lived experience. Our services are designed to address each person's unique needs. We work to overcome barriers to veteran support and promote a culture of compassion and mutual respect to all who have served in the U.S. Armed Forces.