The Seahawks host the Jaguars looking for their first home victory of the season, and also looking to bounce back from a third straight down-to-the-wire loss. Seattle will be hosting the Jaguars, a team coming off of its bye, and before that a win in London that ended a 20-game losing streak dating back to early last season. Despite the Jaguars 1-5 record, the Seahawks know they'll have their hands full with a team that has played teams tough all season under first-year coach Urban Meyer.
"This team is a loaded football team," Seahawks coach Pete Carroll said. "They were ahead of the Cardinals going into the fourth quarter, 19-17, they had the Bengals going in their game, they played a terrific game in London to get their win, they run the football, they play good defense, they are tough as hell, and the special teams led by Nick Sorensen is really coming and they are really good there too."
If the Seahawks are going to end their three-game losing streak, these are three key matchups that could make the difference in Sunday's game at Lumen Field:
1. Rookie QB Trevor Lawrence, and some familiar coaches working with him, vs. an improved Seahawks pass defense.
It goes without saying that when a team using the No. 1 overall pick on a quarterback, expectations are high, and while there have been some early-season rookie struggles for Trevor Lawrence, he has also had plenty of moments that show why he was such a sought-after prospect.
"He's really talented and he has improved a good deal over the course of the season already," Carroll said. "You can see it. There's so much for him to gain and so much for him to learn and gain control of, which he will. He's really talented and it's obvious why they picked him—he moves really well, he has terrific mechanics and throwing motion, he can throw the ball on the move, has a lot of big throws in him already. He's had mistakes that a young quarterback would make that he won't make eventually; he will minimize those."
To Carroll's point about minimizing mistakes, Lawrence threw seven interceptions in Jacksonville's first three games, but has been intercepted only once in the past three, and in addition to improving with experience, he also should have a little extra help preparing this week because of the familiarity Jacksonville's coaching staff has with the Seahawks. Two of the coaches who work most closely with Lawrence, offensive coordinator Darrell Bevell and passing game coordinator Brian Schottenheimer spent, between the two of them, the past 10 seasons as Seattle's offensive coordinators.
Also on the offensive side of the ball, Jaguars receivers coach Sanjay Lal also spent time in Seattle, as did offensive assistant Will Harriger, while special teams coordinator Nick Sorensen held special teams and defensive coaching roles in Seattle from 2013 through last season, most recently as the secondary coach/nickel specialist.
"Those guys know the league, and from what I can tell in the breakdowns that I have been going through and evaluating, they have chosen really good stuff to build their offense," Carroll said. "They are using their personnel well, in particular, the quarterback. Those guys have great backgrounds, and they know what they are doing. They are a very smart staff and Sanjay as well, we expect all of those guys to put together a heck of a gameplan this week."
And while the Seahawks will surely have some familiarity with Jacksonville's offense led by Bevell and Schottenheimer, that knowledge goes both ways, and those coaches know Seattle's defense well. Despite all of that familiarity, not much changes in terms of preparation or how things play out on Sunday.
"I think the mentality is the same," linebacker Bobby Wagner said. "I think the difference is just the formations and things like that. When you're going against somebody who knows your defense, and knows your mentality, you have to be ready for them to run certain plays that they may not have shown thus far. They're doing a really good job of trying to establish that run game and working with the boots. They have a lot of boots off of their run game. I think that the biggest similarities are just trying to run the football and letting the run game open up the pass game. I'm sure they'll find a way to do the same thing.
"You don't want to go change your whole defense up for one game. They know some plays, but we've also made some adjustments and changes that they don't know. At the end of the day, we're all professionals. The game is simple. They have the ball, we have to take it from them and tackle it. No matter what they know, it always comes down to that."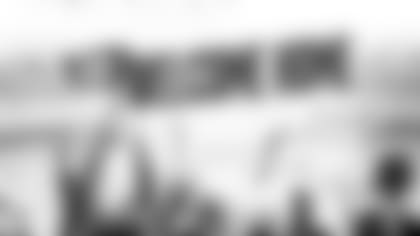 It's more than just a game.
It's showing up to work on Monday hoarse from screaming.
It's waking up early on Sunday to hike Mailbox Peak.
2. Seahawks receivers DK Metcalf & Tyler Lockett vs Shaquill Griffin and otherwise young Jags secondary.
After four years in Seattle, including one Pro-Bowl season, Shaquill Griffin left in free agency to sign with the Jaguars, and so far it has been a good signing for Jacksonville, with Griffin both playing at a high level while also providing veteran leadership in an otherwise young secondary.
"Shaq has been a great player for his entire time in the league," quarterback Geno Smith said. "He is really a great corner, so it's going to be a huge test for us. Obviously, we played against him in practice and seeing him for the past two or three years, we have some familiarity there. He's been playing great all year, he's been shadowing guys, and has been locking guys up. He is being who he is, so we expect another tough battle from him and he's going to compete, especially coming from here. We have to prepare like it's going to be another tough week. We are going to see another good defense, they have a lot of athletes, fast guys on the edge, their safeties and linebackers all have speed, and they are playing hard. I know their record really doesn't show who they are, but they are a really good defense."
But while Griffin will be a tough test for DK Metcalf, Tyler Lockett and company, there should be opportunities in the passing game for Seattle even if they don't want to test their old friend too often. Through six games, the Jaguars have allowed 31 completions of 20 or more yards, tied for fourth most in the league, and the Seahawks have shown big-play ability all season, even with Smith playing in place of Wilson the past few weeks. Seattle's six touchdown receptions of 20 or more yards are tied for third most in the NFL, while Metcalf and Lockett are the only teammates in the league to both rank in the top 10 for average yards per reception, with Metcalf averaging 16.3 yards per catch and Lockett averaging 15.1
3. The turnover battle.
If current trends continue for both teams, one area where the Seahawks could have a big advantage on Sunday is the turnover battle. The Seahawks have committed a league-low four turnovers this year, and are plus-3 in turnover differential, which ranks tied for 10th. The Jaguars, meanwhile, have 12 turnovers, tied for the second most in the league and their minus-10 turnover differential is second worst in the NFL. So far early this season the Seahawks haven't always been able to turn that good ball security into wins, but over time they know that will be a key to success.
"We continue to take care of the football better than anybody," Carroll said. "Again, another goose egg on offense (against New Orleans), which is fantastic. That should help us win games and it always has. Right now, I'm shocked that we haven't been able to take advantage of that clean play because it's about as good as you can do it. We will see if we can keep that rolling and it will be a factor in winning some games down the road."
Take a look back through history at the Seahawks' matchups against the Jaguars as the two teams get ready to face off during Week 8 at Lumen Field.