The Seahawks host the 49ers at Lumen Field on Sunday looking to end a three-game losing streak, and will be doing so against one of the hottest teams in the league, a 49ers squad that has won three in a row by a combined 49 points, and has won four out of five following a four-game losing streak. 
If the Seahawks are going to cool of the streaking 49ers and earn their second victory over San Francisco this season, these are three key matchups that could make the difference in Sunday's game:
1. 49ers RB Elijah Mitchell and the SF running game vs. Seattle's run defense
Elijah Mitchell, a sixth-round pick in this year's draft, was injured and didn't play the last time these teams met in September, but the Seahawks know they need to be ready for the rookie running back, who has been a key part of San Francisco's recent resurgence. 
In their four recent wins, the 49ers have rushed for 145 or more yards in each game, including 208 last week, and Mitchell has been leading the way, rushing for 90 or more yards in four of his last five games, including 133 last week. 
"They have been really effective," Seahawks coach Pete Carroll said of the 49ers running game. "The commitment was really obvious against the Rams a few of weeks ago, that they were really going after the running game. They've been making great progress in the last three weeks, they continue to get more yards each week, and (Mitchell) has been right in the middle of all of it. He's tough and he has really good speed. Everybody that runs for them looks good and that's because they have a real commitment to it. They're showing up and running the ball a ton and he's the leading ball carrier right now."
With receiver Deebo Samuel, one of the 49ers' top weapons, out this week due to injury, stopping Mitchell and the running game will be priority No. 1 for a Seahawks run defense that has been quite a bit better than their ranking might indicate. While the Seahawks have a 124.9 rushing yards per game, which ranks 23rd in the NFL, that number is skewed by the number of plays Seattle's defense has spent on the field. Take last week's game for example. Yes, the Seahawks gave up 151 rushing yards to Washington, which on the surface looks bad, but Washington averaged only 3.5 yards per carry, the fourth team in the past five weeks to be held to that average or lower by Seattle. For the season, the Seahawks are allowing only 3.9 yards per carry, which ranks fourth in NFL, with six of the last seven opponents averaging 4.0 yards per carry or less.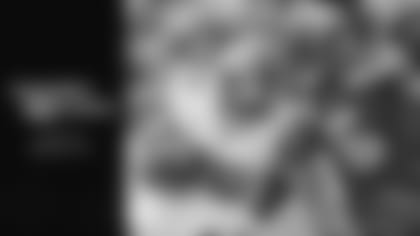 Listen To The Seahawks Insiders Podcast
Hosted by sideline reporter Jen Mueller and Seahawks Senior Digital Media Reporter John Boyle, the Seahawks Insiders podcast takes an in-depth look at each week's Seahawks game and analyzes the previous week's matchup. Available on Spotify, Apple Podcasts, and wherever else you get your podcasts.
2. 49ers DE Nick Bosa vs. LT Duane Brown and Seattle's pass protection.
A year removed from a serious knee injury, Nick Bosa looks like the injury is a non-factor and is having a having a huge season. Bosa ranks in the Top 5 in the NFL in sacks with 11, quarterback hits with 23, and has a league-leading 16 tackles for loss.
"He's as active as ever," Carroll said. "They're moving him around more. They're playing him on the other side some. We've seen him over the center some. They're really trying to position him to be effective. He's a really good player, plays with a great motor. His strength to power stuff that he's got, he just adds it to his rushes, along with the speed, really makes him very difficult. We've got to take care of him. We've got to make sure we know where he is and account for him on our protection pickups."
As Carroll notes, Bosa moves around so a lot of players will have to deal with him, but one who figures to see a lot of the Pro-Bowl pass-rusher is Pro-Bowl left tackle Duane Brown. And based off recent performances, it should be a matchup of two great players on top of their games, with Bosa recording 6.0 sacks, 8 tackles for loss and 10 quarterback hits in his last five games, and with Brown having two of his best games of the season in back-to-back weeks, allowing no sacks and only two pressures according to Pro Football Focus.
3. Seattle's WR duo of Tyler Lockett and DK Metcalf vs. San Francisco's secondary.
A lot has been made of Seattle's offensive struggles, particularly on third down, with the Seahawks ranking last in the NFL in third-down conversion rate, which in turn has led to them having run the fewest offensive plays and having the worst time of possession in the NFL.
A lot will have to go into getting that right, from the running game getting on track to Russell Wilson being sharper than he has been since returning from his injury, to the pass protection improving and holding up against a great pass rush. But if Wilson and the Seahawks are going to get going this week, one of the best ways to do so could also be one of the simplest: get the ball to the offense's top weapons, Tyler Lockett and DK Metcalf.
With the offense struggling of late, Lockett has been one of the bright spots, gaining 96 or more yards in three of the last four games. Metcalf, meanwhile, is having a great season but is coming off of consecutive quiet games, leading to plenty of talk this week about needing to get him the ball more from the likes of Wilson and offensive coordinator Shane Waldron.
"We're doing what we can do, and we've go to get the guy the ball," Waldron said. "We know he's one of the top receivers in the league. He's been great as far as his attitude and his work ethic goes. He's right back at it again this week, coming out of a game where we have to do a better job as a staff at getting him the ball throughout the course of the game early and often. We're going to keep working to get that done, not making any of the excuses about different things that happen throughout the course of the game. It's just something we have to get done."
And it's worth noting that Metcalf has usually responded well after quiet stretches, including at the beginning of the year when he had 10 catches for 113 yards in his first two games, then six for 107 in Week 3. With only seven catches for 57 yards in the past two weeks, here's guessing the ball finds Metcalf more often this week. It's also worth noting that in the previous meeting between this team, it was a couple of Metcalf catches, along with some great running from Alex Collins and blocking from the line, that got Seattle on track. Following five straight three-and-outs to start the game in Santa Clara, the offense then put together an 80-yard scoring drive on the strength of Collins' running, as well as a 28-yard Wilson-to-Metcalf connection, then later a 12-yard touchdown reception by Metcalf.
The 49ers will counter with a solid pass defense, one that ranks sixth in the league in yards allowed, but one that isn't 49ers have one of the league's best pass defenses in terms of yardage, ranking 6th in the NFL, but one that also allows an opponent passer rating of 95.8, which ranks 23rd.
Seahawks players, dancers, and staff will wear custom designed cleats and shoes supporting causes they feel passionate about during Week 13 vs. the San Francisco 49ers on December 5.