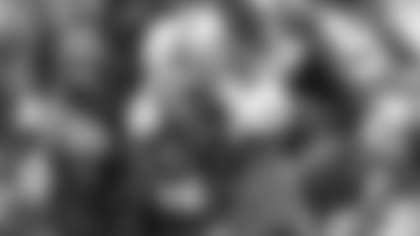 Kickoff
Sun. September 7
10:00am PT
Records
Seahawks (0-0)
Bills (0-0)
TV
FOX (channel 13)
Ron Pitts
Tony Boselly
Radio
KIRO 710 am
KBSG 97.3 fm
Steve Raible
Sam Adkins
Jen Mueller
Next Week
Seattle vs. San Francisco
The Seahawks open the regular season on the road for the eighth time since 1998 as they head east to Buffalo for their first of four east coast trips this season. Kickoff is slated for 10 a.m. (PT) and the game will be televised on FOX(channel 13 in Seattle) and on KBSG 97.3fm in Seattle.
It will be the 11th meeting between the two teams with Seattle holding a 6-4 edge, in a series dating back to Seattles second season in 1977. They have split the last four meetings since 1999, each winning on the others home field during that span.
The last time the two teams met on November 28, 2004, Buffalo held Shaun Alexander to just 39 yards rushing while Buffalos Willis McGahee rushed for four scores and gained 116 yards on 28 carries in the Bills 38-9 victory at Qwest Field for their first road win of the season.
During the preseason, Seattle led the league in total offense with 406.4 yards per game, this without offensive starters Matt Hasselbeck, Doug Baldwin, Sean Locklear, Chris Spencer and Deion Branch much of the preseason. The team ranked second in the league in both rushing (173.8 ypg) and passing (232.5 ypg).
Rookie running back Justin Forsett ranked second in the NFLwith 248 rushing yards and 280 yards from scrimmage to earn a spot as the fourth running back on the 53-man roster.