Here's a look at what's 'out there' for today – Wednesday, January 22 – about your Seattle Seahawks:
You're Heading To Miami!
At the end of what she thought was just a normal tour of the Seattle Seahawks' Virginia Mason Athletic Center, military veteran Monique Brown was presented with a pretty 'Super' surprise.
As Monique opened the surprise box of gifts, the look of excitement began to show as she exclaimed "You got me some new Seahawks water bottles!" not yet realizing the box contained much more than just water bottles. Moments later Monique finally saw the real surprise that was in store as she read "Congratulations Monique, you're heading to Super Bowl LIV in Miami!" and the pure joy and emotions took over as tears began to fall.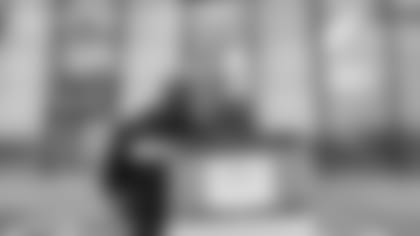 Monique Brown was surprised with the tickets to the Super Bowl and Seahawks gear for her 26 years of military service in the US Army and her dedication to helping homeless veterans. Monique created Forward Operating Base Hope in 2016, an organization that collects and distributes personal care items to homeless veterans who live in places that are not meant for human habitation.
I hope that Monique and her wife, Claudia, enjoy their trip down to Miami for the Super Bowl and hopefully they can even find time to use their new Seahawks water bottles while they are there as well!
Social Post of The Day
Today's 'Social Post of the Day' comes from our official Seahawks Twitter account, as we highlight the first day of practice at the Pro Bowl.
Seattle Seahawks head coach Pete Carroll joined Baltimore Ravens head coach John Harbaugh and the NFL in their efforts to help beautify the campus at Jones High School, a local Orange County Orlando school, as a part of the NFL's Huddle for 100 initiative.