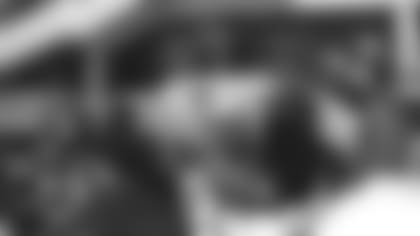 Joined by the members of the Seattle Seahawks, Costco Wholesale kicked off its 25th annual United Way King County (UWKC) fundraising campaign on Tuesday morning at their corporate headquarters in Issaquah, Wash.
Seahawks CEO and UWKC Campaign Chair, Tod Leiweke was joined by Seahawks defensive captains Deon Grant and Lofa Tatupu as well as Pro Bowl veteran Patrick Kerney. All encouraged Costco employees to get involved and to give.
"Family homelessness exists in our community and in our neighborhoods," said Leiweke. "The Seahawks are proud to lend our voice and assets to bring our community up-to-date on this crisis. Together with United Way, we all have an opportunity to make a difference."
For Tatupu, the subject hit particularly close to home as he told the audience of a time when his family suffered a period of homelessness though the All-Pro linebacker was fortunate enough to have the couch of a relative on which to sleep.