Here's a look at what's out there for today — Tuesday, November 7 — about your Seattle Seahawks: 
ESPN's Midseason Award Winners 
Looking back on the first half of the 2017 regular season, ESPN.com NFL Nation reporters handed out their midseason awards after every team has played at least eight games. The awards were broken into four categories: Offensive Player, Defensive player, Comeback Player and Rookie. 
Seahawks safety Earl Thomas was voted for Comeback Player after returning to his All-Pro form following a serious leg injury in 2016. Here's what ESPN's Seahawks reporter Brady Henderson had to say about Thomas' first half and what could be on the horizon in the remaining games: 
*First-half recap: Thomas is again playing at an All-Pro level, picking up where he left off when a broken leg cut his 2016 season short in December. According to some teammates, he has actually come back even better. He has forced three turnovers, including a 78-yard pick-six of Deshaun Watson in Seattle's 41-38 shootout win over Houston in Week 8. That play showed Thomas still has the instincts and speed that have made him one of the best safeties of his generation. The Seahawks' defense has been dominant for stretches of the first half of the season. Thomas' return from injury has been as big of a reason for that as anything else. *
*Second-half outlook: During the Seahawks' run of five consecutive playoff appearances, Thomas arguably has been the most important member of their defense because of his ability to prevent big plays. That will be a key in the second half as Seattle faces some of the league's highest-scoring offenses, including the Eagles in Week 13, the Rams in Week 15 and the Cowboys in Week 16. That part of Thomas' job often gets overlooked, but if he continues to make impact plays like he did early in the season and if Seattle's defense remains near the top of the league, his name will be included in the conversation for defensive player of the year, not just comeback player of the year. *
Tweet Of The Day 
Today's "Tweet of the Day" comes NFL Films, who put together the best Seahawks clips from mic'd up as they celebrate their 50th anniversary.
https://twitter.com/NFLFilms/status/927987379566030849 
Pro Shop Item Of The Week
This week at the Seahawks Pro Shop, you'll receive a free $20 gift card if you purcahse $100 or more of gear in-store (one gift card per transaction). The promotion ends this Sunday, November 12, while the gift cards will be valid starting Monday, November 13.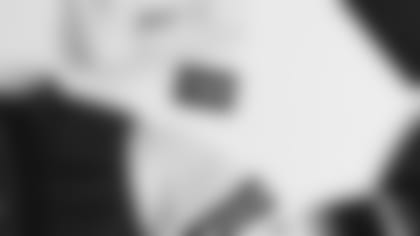 Seahawks cornerback Shaquill Griffin talked about what he learned in Week 9. 
Bob Condotta of The Seattle Times provided an overview of Arizona, who the Seahawks play Thursday evening. 
Finally, Danny O'Neil looked at two pressing questions for the Seahawks at the midway point of the regular season. 
Team photographer Rod Mar shares exclusive behind-the-scenes images from the Seahawks' 17-14 loss to the Washington Redskins during Week 9 at CenturyLink Field.