Here's a look at what's 'out there' for today – Tuesday, April 23 – about your Seattle Seahawks:
Symetra Heroes In The Classroom
16 teachers and their principals walked into a seldom empty Seahawks locker room on the ground floor of CenturyLink Field. The teachers gasped and held their hands over their mouths in pure excitement as they noticed that players' original name plates above the some of the lockers had been covered by a custom name plate with the teachers' names on them.
These 16 teachers were recognized by the team and one of our partners, Symetra, as the Symetra Heroes in the Classroom for the 2018 season. The program honors K-12 teachers for educational excellence. In addition to the honor of being a 'hero,' an MVP Award was also given to the school with the best program application for a $20K grant from Symetra Financial.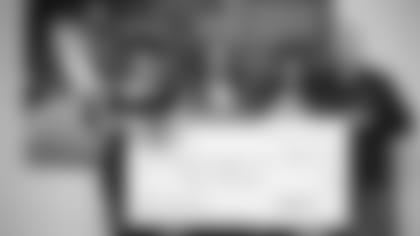 The honorees were invited to a culminating luncheon last Friday that took place in the coach's loft at CenturyLink Field. Joining the heroes were members of the Symetra organization as well as Seahawks VP of community outreach Mike Flood. Flood assisted a Symetra member in presenting the MVP Award to Sand Point Elementary School Principal Kristen Roberts and Zoe Manzo, a Sand Point Elementary school teacher. Manzo was a key contributor to an innovative student achievement program called, "Hear Our Voices," that was funded by the grant from Symetra Financial.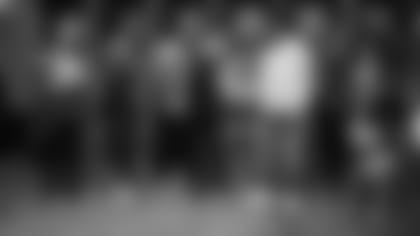 After the luncheon, the guests were taken on an exclusive tour of CenturyLink Field where a surprise stop to the team locker room was added. The surprises didn't end there as WR David Moore emerged and spent time talking to the teachers and principals about his experience with education and answered some questions they had.
Social Post Of The Day
Today's 'Social Post of the Day' comes from the official Twitter account of CenturyLink Field, as they highlight some of their eco-friendly accomplishments in honor of Earth Day on Monday.
Photos from the Seattle Seahawks' 2019 voluntary offseason workout program on Monday, April 22 at Renton's Virginia Mason Athletic Center.