With Seahawks training camp kicking off later this month, Seahawks.com is taking a look at some of the team's most intriguing storylines, position battles and players heading into the 2019 season. Today we look at a defensive line that underwent a significant amount of change in the offseason, particularly at end. Tomorrow we'll turn our attention to special teams, a phase of the game the Seahawks are expecting to be a strength in 2019.
The trade that sent Frank Clark to Kansas City is one the Seahawks hope pays dividends down the road. It gave Seattle a first-round pick in the 2019 draft and a second-rounder for next year, giving general manager John Schneider the flexibility to work his draft-weekend trade magic, giving the Seahawks an 11-player 2019 draft class after they came into the week with only four picks.
Seahawks coach Pete Carroll said after the draft that that trade, "was the key to kickstart this thing. John was able to make a couple of decisions and work a couple of angles, and before you know it, we were rolling. It just started flowing from there."
But as good as that trade might end up being for Seattle's future, it left a pretty legitimate concern about the team's pass rush in the present tense. Clark, who had a team-high 13 sacks last season, and 32 over the past three years, just got a huge contract extension from Kansas City for a reason—top-notch pass-rushers are tough to find.
As Schneider put it after the draft, "We're not in the habit of giving away outstanding pass rushers. We both have a fond place in our hearts for Frank and we always will."
But the Seahawks did make the decision to move on from Clark, who would have been tough to re-sign given the way the pass-rush market was trending, so now they need to find ways to replace that lost production.
For starters, the Seahawks used a first-round pick on L.J. Collier, a defensive end out of TCU who is a different player than Clark—Carroll compared him more to a Michael Bennett-type player in terms of his size and versatility—but who will undoubtedly be asked to make up for some of the playing time and production lost in the Clark trade.
"He has the versatility and the style and the penetration ability, he's really slippery," Carroll said. "He has terrific pass-rush makeup."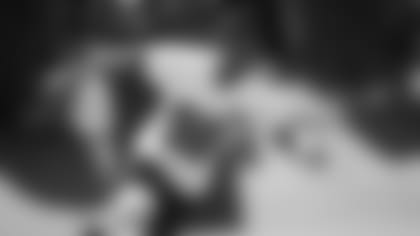 And a first-round pick wasn't the only significant investment the Seahawks made in their pass-rush this offseason. The Seahawks also made a big move in free agency, signing former Pro-Bowl defensive end Ziggy Ansah, who, prior to an injury-shortened 2018 season, had 12 sacks in 2017 and 14.5 sacks in 2015. Ansah is still working his way back from shoulder surgery and may not be on the field for the start of camp, but the Seahawks are counting on him being a big part of their defense.
"It's a huge get for us," Carroll said. "Ziggy playing last year, at the time when he got hurt, hurt his shoulder, he was as effective a rusher as there was in the league. After seven games, he had four sacks and 20 percent of the time he was causing problems for the quarterback. That's as big a number as anybody had. He's got a chance to be a big factor for us. He'll play just like we played our Leo position in the past. He's exactly that type of athlete in that makeup. We're not going to play anybody the whole time, we'll roll them through it and all, but he has exactly what we're looking for: speed, size, strength, toughness, he's got a great motor about the way he plays. We're really fortunate to have him."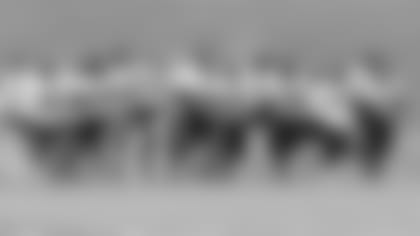 As much as the Seahawks are counting on their first-round pick and big free-agent addition to add to their defensive line, it won't be on Collier and Ansah alone to provide the pass rush in 2019. Jacob Martin showed a lot of promise late in his rookie season, and will get every opportunity to compete for a starting role; and fellow 2018 draft pick Rasheem Green will be looking to carve out a bigger role after seeing limited playing time last year. The Seahawks also return defensive ends Branden Jackson, as well as versatile inside-out options Nazair Jones and Quinton Jefferson, and they brought back Cassius Marsh, who spent his first three seasons in Seattle, and who had 5.5 sacks for the 49ers last year.
While the changes are more notable at end, the Seahawks also need to fill a vacant starting spot at defensive tackle next to Jarran Reed, who is coming off a career-best 10.5-sack season. Poona Ford, an undrafted free-agent signing out of Texas who came on strong late last season, is one contender to replace Shamar Stephen, last year's starter, as is, among others, veteran free-agent addition Al Woods.
The Seahawks have a nice mix of youth and experience on their defensive line, and they made some significant additions to hopefully make up for the loss of their top pass-rusher, but throughout camp and the preseason, the competition to see how things shake out with that group will be one to watch.