Here's a look at what's out there for today – Thursday, June 11 – about your Seattle Seahawks:
Virtual Q&A With Coach Schotty
Seahawks offensive coordinator Brian Schottenheimer took part in a virtual Q&A earlier this month with local high school coaches and athletic directors, sharing stories of what the Seahawks' virtual offseason has been like, team culture and more.
On holding virtual team meetings, Schottenheimer told coaches one thing they've learned is that they need to do more to keep players engaged than they would in a traditional meeting setting.
"The interesting thing that I would recommend for coaches out there that are trying to do this with their players… I would probably say I ask more questions now than I normally would in an installation," he said. "We've found we have to keep it more interactive, we have to continually ask questions that hold players' attention."
Schottenheimer also explained what a virtual walkthrough looks like, with coaches flashing the defense on video call, then having the center make the protection call with the rest of the linemen giving their assignments, from left to right. Russell Wilson then goes through his cadence, and receivers are asked to actually move through their routes as best as they can.
"It's as close as we can make it to being on the grass," Schottenheimer said. "We literally want guys moving… We've gotten quite a bit accomplished."
Asked about the culture he joined in Seattle, Schottenheimer said it is the best he has been a part of, which is no small statement considering he worked under his father, Marty, for three different teams.
"It is by far the best culture I've been around," he said. "I think that starts with ownership, Jody Allen and Paul before her, then Pete and John and their relationship is amazing the way that they communicate. But what you find very early in your time as a Seahawk employee is that everybody is included, everybody has a voice, and Pete and John, they don't want you to change. They want you to be comfortable with who you are, be the best version of yourself, but in doing that, be ever mindful that you are part of a team."
Finally, Schottenheimer ended with a message of encouragement to the coaches on the call, saying, "I just wish everybody the best of luck out there as we hopefully get ready to start playing football and practicing. I grew up a coach's kid and was blessed enough to be around it my whole life, and just hat's off to all of you guys who are making a difference. It's really cool when you get to where I am now, and when I'm on the sideline before a game, former players who are no longer playing come up and tell me what an impact my father made on them and their lives. Not their careers, their life, and I know you guys are impacting all the young men and women that are playing under you. So just congratulations, good luck moving forward, and we'll be pulling for you."
Social Post Of The Day
Today's social post comes from the Seahawks Twitter account, which shares some graduation photos of players for Throwback Thursday.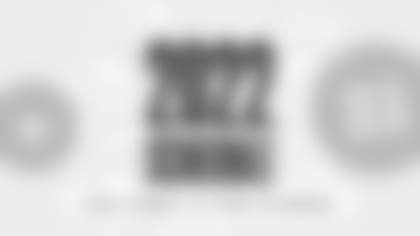 Sync The 2022 Schedule To Your Calendar
Subscribe to Seahawks events and the 2022 Schedule will download right to your calendar when it is announced.