With the Seahawks' divisional rivals wrapping up their respective offseason programs in recent weeks, we thought there would be no better time than the present to take a quick look at how the NFL's slow season is treating the rest of the NFC West.
Here's three injury updates on key players from the Arizona Cardinals, St. Louis Rams, and San Francisco 49ers:
1. Arizona Cardinals - What's Carson Palmer's Status?
According to Arizona head coach Bruce Arians, the "training wheels are off" for Carson Palmer, the Cardinals' 35-year old quarterback who's coming off his second career ACL surgery.
"He moved around well," Arians said of Palmer's status at the start of the team's mandatory minicamp. "No hesitation. I had hesitation a couple of times when I saw guys fall down in front of him."
On top of rehabbing, Palmer has used his down-time to correct a flaw with his footwork. The USC product who once played under Pete Carroll participated unhindered in Arizona's 11-on-11 drills and he'll continue to wear a brace for added protection on his surgically-repaired left knee as he works through training camp to reclaim the Cardinals' starting quarterback job.
Palmer's knee injury ended his 2014 season with seven regular-season games to go, a stretch that included both games against Seattle. The Seahawks earned two wins against the Cardinals in that span, with Arizona mustering a combined nine points in those games.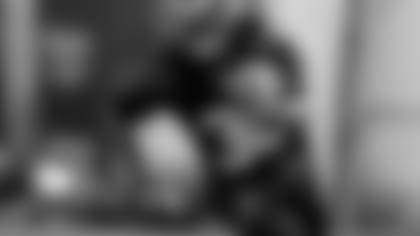 2. St. Louis Rams - What's Todd Gurley's Timeline?
The Rams used the No. 10 overall pick in the 2015 NFL Draft on running back Todd Gurley, the former Georgia standout who's now more than seven months removed from an injury to his ACL.
The 6-foot-1, 222-pound bruiser has drawn comparisons to players like Seattle's Marshawn Lynch and Minnesota's Adrian Peterson. Gurley said he hopes to be able to participate in a portion of the team's on-field work when the Rams open training camp next month.
"I'm just going to keep progressing," Gurley said. "I'll be here in July. I hope so for training camp, I hope I at least get to go do some individual stuff. So that's the next goal right there."
"We're just going to see how he progresses," Fisher said. "We have options, which are the PUP [Physically Unable to Perform] things and we just have to see where he is. If he's not PUP-ed, then I think you could probably assume that he's going to play sooner than you think."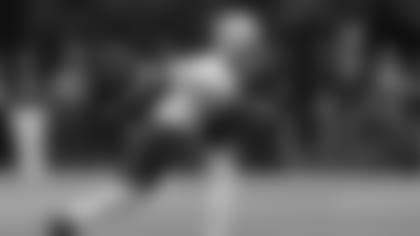 3. San Francisco 49ers - Is NaVorro Bowman Healthy Yet?
NaVorro Bowman, the Niners' three-time All-Pro linebacker who missed all of 2014 after injuring his ACL in the 2013 NFC Championship against the Seahawks, has been all over the place at the team's offseason workouts.
Wearing a brace on his not-yet 100-percent knee during team drills, Bowman found himself in position to make a number of plays over the course of the team's three-day mandatory minicamp.
"Bowman wants to come back and prove he's the best, off his injury," 49ers senior defensive assistant/linebackers coach Jason Tarver said. "What's great about Bo is he's got his flexibility, he's got his movement, he looks really good in drills. He made some good plays in spring. So he's just monitoring it daily.
"He's right where he needs to be ... right on the process. Glad to be around him again. He loves this game."