The Seahawks fly to Los Angeles Friday ahead of Saturday's game against the Chargers at the StubHub Center, their first road contest of the preseason. And as much as Seahawks coach Pete Carroll wants to see his players perform well on the road, what he really wants to see is for the Seahawks, and young players in particular, to play a cleaner game after committing 12 penalties last week, 10 of which came in the second half when the starters were out of the game.
"We need to clean up all the stuff that happened in the second half," Carroll said. "We had 10 penalties in the second half, we need to get rid of that. That was terrible. The first half was fine and clean and all that, we moved the ball well, did a lot of good things, but that got in the way in the second half. It was all when the young guys were on the field, and they need to be poised and make good decisions and play good clean football."
While Carroll didn't specify exactly how long starters will play, the first-team units generally are on the field a bit longer than in the first preseason game, when almost all the starters on both sides of the ball, aside from a few younger players, came out of the game after one series. With that in mind, here are six things to watch when the Seahawks face the Chargers Saturday night:
1. Can the starting offense build off of a successful debut?
Seattle's starting offense played only one series, but it was as Carroll put it, a "perfect start" for that unit. The Russell Wilson-led offense went 75 yards on 12 plays—seven rushes and five pass attempts—a drive that ended with a Wilson touchdown pass to tight end Nick Vannett.
That's obviously a good way to kick off preseason play, but the goal now for players on that side of the ball is to show they can keep that up, and do so against a talented Chargers defense.
As center Justin Britt put it following last week's game, "We've got to go out there next week and prove that it wasn't a fluke and that this is really us. We've just got to continue to grow, continue to work."
Asked what he's hoping to get out of preseason game No. 2, Wilson said, "I want to see efficiency, obviously, as always. We want to have great up-tempo offense. We want to be able to get in and out of the huddle and execute. They have a good defense. They've got some good rushers and stuff like that. Got some good players, so it will be a good challenge for us and we're excited to go on the road. That's one of the biggest things we want to see, is us go on the road and respond on the road and see how we can do there."
2. With Rashaad Penny out, how does the rest of the running back depth perform?
Rashaad Penny's finger injury only further solidifies Chris Carson's status as the team's starting running back right now, but there's a lot of talented depth at that position beyond Penny and Carson, meaning plenty of players will get their chance to shine and make their case for playing time going forward.
In particular, this is a big opportunity for C.J. Prosise, who missed last week's preseason game with a hip flexor injury. After battling injuries the past two seasons, Prosise is looking to finish the preseason strong and show he can be the player the Seahawks saw glimpses of in 2016.
"Every one of these opportunities are big for the guys, and for C.J., because he missed one, it steps up a little bit," Carroll said. "We'd like to see him play quite a bit in this game."
Mike Davis and J.D. McKissic have both enjoyed strong camps and will try to build on that, though recently-signed rookie back Gerald Holmes won't play due to a concussion.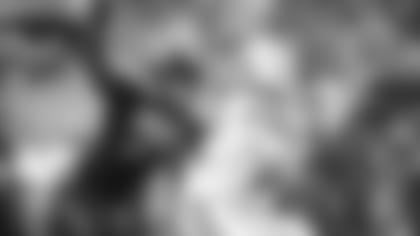 3. Can the pass rush pick up where it left off?
The Seahawks played last week's preseason game without two of their top pass rushers, Frank Clark and Dion Jordan, but they still recorded three sacks, with all of that production coming from players new to this year's team: rookie Rasheem Green (1.5 sacks), free-agent signing Barkevious Mingo (1.0) and rookie Jacob Martin (0.5). Again, the front-line players on both teams should see a little bit more playing time this week, so it will be a good test for the likes of Green, Mingo and Branden Jackson, to see how they perform against the Chargers' starting line.
Clark, who was limited in camp following offseason wrist surgery, will also make his preseason debut, allowing the Seahawks to get a little better feel for their pass-rush rotation.
"He's ready to go," Carroll said. "He's had a great week. He has been battling with Duane (Brown) all week, and he'll play in the game."
4. The battle at right cornerback.
The Seahawks have had three different players work with the first-team defense at right cornerback this week, Byron Maxwell, Tre Flowers and Dontae Johnson. Maxwell, who was usually the top option there prior to an injury setback, missed last week's game, opening the door for Flowers to start. A fifth-round pick out of Oklahoma State, Flowers has enjoyed a strong camp, but is still growing as he adjusts to the move from safety to cornerback, so every game rep is valuable for him. Johnson, meanwhile, is trying to catch up in that position battle after missing the start of camp because of a foot injury. A starter in San Francisco last season, Johnson has the size the Seahawks desire at corner, but having only returned to full practice action this week, he's still something of an unknown in that battle. It's unlikely anyone wins the job this week, especially with Neiko Thorpe still out, but in what is shaping up to be a good competition, this game will be an important test for all three of those corners.
Carroll said Maxwell's availability will be determined Saturday, but Johnson will play, albeit on a pitch count, giving him his first game action with his new team, an important step as he tries to catch up in that competition.
"He played a lot of football last year, and we brought him in here to compete for the job, and he's doing so now," Carroll said of Johnson. "Just unfortunately he got held back a little bit, but he's ready go to. He has a pitch count in this game, but he had a good week and we're learning. He fits right in with the kind of guy—all of our guys do a real nice job at the line of scrimmage, they're all long, have good size and everybody runs really well, so it's a really good competitive group right now."
5. What does Shaquem Griffin do for an encore?
Seattle's rookie linebacker piled up a team-high nine tackles in last week's game, including one for a loss, but like any rookie, there's room for improvement.
"It took him a little bit to get his feel, and he would tell you that too," Carroll said. "He started slow. He was really hyped up and kind of amped and wasn't moving well. Then he slowed things down, backed up a little bit in his alignments and just really started hitting the line of scrimmage. You see the speed that he has and his nature to be aggressive and run through to be an attacking player really showed up for his first time out. And, he's got a million things to learn, so he's just getting started. But, the fundamental part of it—run and hit—showed. It was exciting and I was really glad that he contributed on special teams in such a big way."
As Carroll points out, what Griffin does on special teams is probably most significant at this point of his career, so if he can shine there in the preseason, that will be a big positive both for him and the team.
6. Who stands out at receiver?
Carroll called receiver "probably the (position battle) I'm thinking about the most," earlier this week, and it's easy to understand why. Presuming the Seahawks keep somewhere between five and seven receivers—six has been the most common number in recent years—there are going to be some very tough decisions to make when establishing a 53-man roster.
With Doug Baldwin out with a knee injury, the usual top three receivers have been Tyler Lockett, Jaron Brown and Brandon Marshall, and while it's dangerous to ever consider anyone a "lock" to make the team, the four mentioned above all seem to have a very good chance… OK, we can call Baldwin and Lockett locks. But beyond that group, a good argument can be made for just about every other receiver on the roster. For those receivers fighting for jobs, these games are a big opportunity to show what they can do, not just on offense, but on special teams, which could be the deciding factor for who wins those final spots on the roster.
The Seahawks face the Chargers at SoFi Stadium for Week 7 of the 2022 season. Take a look back at photos from the past games between the two teams.