The Seahawks' preparation for the 2019 season takes another step forward this week with the beginning of Organized Team Activities, which marks the first time in offseason workouts that on-field work can include offense vs. defense drills, though contact is still prohibited.
The Seahawks held their first of 10 OTA sessions on Monday, and Tuesday's will be the first that is open to the media. With that in mind, here are six things that will be worth keeping an eye on during OTAs:
1. How are the rookies fitting in now that they're competing against veterans?
Seattle's 2019 draft class and undrafted rookie signings took part in rookie minicamp earlier this month, and plenty of players made good first impressions, but now the level of competition increases quite a bit as those rookies are going head to head with NFL veterans and not just against fellow rookies and tryout players.
For example, second-round pick DK Metcalf looked phenomenal in rookie minicamp, but now the receiver will be testing his skills again starting-caliber cornerbacks like Shaquill Griffin and Tre Flowers instead of against rookies and tryout players, which obviously is a pretty big step up in competition. From Metcalf to first-round pick L.J. Collier to every other rookie, this week will be an important first test as they prepare for their first year in the NFL, and while jobs aren't won or lost this time of year, OTAs are a good chance for those rookies to show their coaches, teammates and themselves that they belong.
2. Where do things stand right now at receiver?
With Doug Baldwin's Seahawks career coming to an end earlier this month, this marks the first time since 2010 that the Seahawks won't have Baldwin on the field, and that's obviously a significant development for Seattle's offense. It's safe to assume that Tyler Lockett will again be one of Russell Wilson's favorite targets in 2019, but beyond that, the competition for starting jobs and playing time should be wide open. Jaron Brown and David Moore have the most experience beyond Lockett of Seattle's returning players, but Seattle drafted three receivers—Metcalf, fourth-round pick Gary Jennings and seventh-rounder John Ursua—who will all be pushing for playing time. The Seahawks also signed two intriguing undrafted rookies, Jazz Ferguson and Terry Wright, and return former third-round pick Amara Darboh, who spent last season on injured reserve, as well as Keenan Reynolds, Malik Turner and Caleb Scott.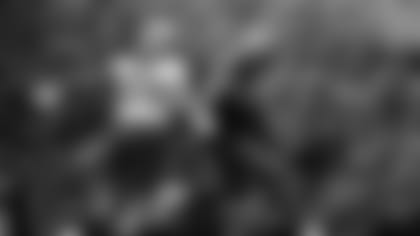 3. What's the situation at safety, as well as at nickel cornerback?
The Seahawks are returning both starting cornerbacks in Shaquill Griffin and Tre Flowers, so while the competition is always on, there's a good chance those spots will look the same in 2019 as they did last season. Less certain is how things will look with the rest of the secondary. At safety, Bradley McDougald figures to be a starter, but his flexibility means the Seahawks can consider a lot of other options to pair with the veteran starter. Tedric Thompson took over at free safety last year after Earl Thomas went down with a leg injury, so obviously he's in the mix, but so too is Delano Hill, who played well late in the season when Thompson was sidelined by an injury, only to finish the year on IR with an injury of his own. The Seahawks also drafted a pair of safeties, Marquise Blair in the second round and Ugo Amadi in the fourth round, who could also factor into the competition.
The Seahawks also lost nickel corner Justin Coleman in free agency, meaning they'll need to fill an important role on their defense. Seahawks coach Pete Carroll mentioned Akeem King, Kalan Reed and Jeremy Boykins as players who could compete to fill that spot earlier this offseason, and since then the Seahawks have also signed veteran Jamar Taylor, and could also look to use Amadi in that spot to take advantage of the former Oregon cornerback's versatility.
4. If Carson and Penny are the "one-two punch" at running back, who is No. 3?
The Seahawks already liked their running back depth a lot before the draft, then they added a bit more to that group this spring by drafting Travis Homer and signing Adam Choice as an undrafted free agent. Leading the way is Chris Carson, who is coming off of the first 1,000-yard season by a Seahawks back since 2014, and 2018 first-round pick Rashaad Penny, who showed a lot of potential last year, though he was somewhat limited by injuries.
Carroll said he sees those two as "a one-two punch, and I don't know who's one and who's two, and it doesn't matter to me." But while it's safe to assume those two will be big parts of the offense, the battle for roster spots and playing time behind them should be fierce. Former third-round pick C.J. Prosise, who showed so much potential as a rookie in 2016, has struggled to stay healthy, but is coming off core-muscle surgery that he and the team hope will help him enjoy a healthy 2019. If healthy, Prosise's combination of pass-catching ability—he was a receiver for part of his college career at Notre Dame—and running ability makes him an ideal third-down back, but already the Seahawks have seen good things from Homer in that role, so he'll push for serious playing time as well. The Seahawks also return Bo Scarbrough, a late-season signing last year whose physical style of running should fit in well in Seattle's offense.
5. What do the D-line rotations look like?
While not every player on the defensive line and at other positions will be available this week—some are recovering from 2018 injuries or offseason surgeries, and workouts are voluntary—the majority of players should be on the field, which means this will be a good early look at where things stand on a defensive line that will look quite a bit different in 2019. Gone are top pass-rusher Frank Clark, who was traded, as well as starting defensive tackle Shamar Stephen, and new to the team—in addition to the rookies—are defensive ends Ezekiel Ansah and Cassius Marsh, and defensive tackles Al Woods and Jamie Meder. There's only so much linemen can show when the pads aren't on, and again, it's early, and Ansah, who finished the year on injured reserve with a shoulder injury, isn't expected to be back on the field for a bit. Even so, with a few newcomers joining several young players looking to take on bigger roles—defensive tackles Poona Ford and Nazair Jones, defensive end Rasheem Green and linebacker/pass-rusher Jacob Martin, to name a few—this will be an interesting position group to watch throughout the offseason and into training camp.
6. Is there an early favorite to win the backup quarterback job?
When you've got a quarterback as good as Russell Wilson, the hope is to never need to call on the backup quarterback once the regular season begins, but even if Wilson has never missed a regular season game, it is still nice to head into the year with a quality option behind the six-time Pro-Bowler. And with Brett Hundley signing with Arizona this offseason, the Seahawks will have a different backup in 2019, but what we don't know yet is who will hold down that job. The Seahawks signed former first-round pick Paxton Lynch in January, and briefly took a look at undrafted rookie Taryn Christion earlier this month, but he was waived last week. After waiving Christion, the Seahawks signed former New York Jets starter Geno Smith, and this week's OTAs will be the first time to see him on the field with Seattle's offense. The backup competition won't be settled in May or June—most likely the Seahawks will want to use all of their preseason games to get a good look at the candidates for that job before making a decision—but this is the first chance for Smith to show what he can do and another opportunity for Lynch to build off of what Carroll said has been a good start to his offseason.
The Seahawks started Organized Team Activities this week, marking the first time in the team's 2019 voluntary offseason workout program that on-field work can include offense vs. defense drills, though contact is still prohibited. The first of 10 OTAs was held on Monday, May 20 at Renton's Virginia Mason Athletic Center.