Day 3 of Seahawks training camp was the first day of practicing in pads, which meant Tuesday had a different, more physical feel to it than the previous two days, which were structured more like the organized team activities that take place during the offseason.
"It's really fun to get out of the OTA mode, it seems like we've been in that forever," said Seahawks coach Pete Carroll. "Today is the first real practice we get to have… We were hitting today, running around, making some plays. It was really nice to see us get going. The guys did a great job this off season to play to the tempos that we had to, and we got off to a good start today running and hitting. I'm really pleased about everything that has happened all the way up to this point. You can kind of tell that we had a really good off season because we have been sharp with our stuff right out of the shoot the first three days. So, it's a real good plus for us. We know that we were very productive in the off season and all the time that we spent has carried over. We are off to a good start."
In addition to a bit more physical play, here are six things that stood out from Day 3 of camp:
1. Jeremy Lane "has been fantastic" early in camp.
Jeremy Lane came into last year's camp battling DeShawn Shead for a starting job at right cornerback, and while Lane still had a big role on last year's defense, he lost that competition to Shead. This year, with Shead sidelined by a knee injury, Lane is again in the mix for the starting job, and three days into camp, he has shown that it will be tough for anyone to beat him for that starting spot. Lane's good start to camp is just the continuation of a focused, dedicated offseason that put him in position to battle for this opportunity.  
"Jeremy Lane had a fantastic offseason," Carroll said. "He made a big shift in his mentality and his approach. He is so serious, he studied so much. He has applied himself in his conditioning work, his strength work, his focus on the field—he has been fantastic. You ask anyone in the program and they will tell you Jeremy Lane is on fire right now. I think he sees the opportunity and he wants to go for it and he wants to own it, and we couldn't ask for more. He is off to a great start and he looks fantastic."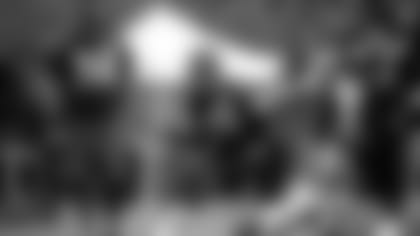 2. Luke Joeckel, and his flexibility, is a "tremendous asset"
Early in camp, Luke Joeckel has seen significant playing time both at left guard and left tackle. A left tackle for much of his career in Jacksonville, Joeckel moved to guard last year, and that flexibility was an important factor in the Seahawks' decision to sign him. Joeckel's ability to play two spots gives the Seahawks more options on the line, with Joeckel and George Fant competing at tackle and Joeckel and Rees Odhiambo battling at guard.
"Well we have been very open minded about him," Carroll said. "It depends on how George does too. We know Luke can start at left guard; we know Luke can start at left tackle as well. It is a tremendous asset to have that. (Offensive line coach/assistant head coach) Tom (Cable) has done a really good job already and all through the offseason to work these guys so they feel comfortable at both spots and learn to communicate with each other and the different combinations that are in there, but it is a great asset for us.  However, George isn't hearing it. George has come back in great shape.  He is busting his tail and obviously is the most improved physical guy. He has put on over 20 pounds of strength and muscle and power and just as you have heard us say from year one to year two, his confidence is already above any point at any time last year. So he will have something to say when he plays too. So Luke is just ready for both. He's been great and open minded about it and we think it is a tremendous asset."
3. So it turns out Jimmy Graham and Doug Baldwin are pretty good.
It probably shouldn't come as a surprise that a pair of Pro Bowlers were standouts in Tuesday's practice, but receiver Doug Baldwin and tight end Jimmy Graham both put on shows on the third day of camp. Baldwin made a few impressive catches, none more spectacular than a leaping, one-handed grab made in traffic over the middle of the field.
Graham, meanwhile, had numerous nice catches Tuesday, including a juggling one-handed effort as well an impressive catch in traffic on a ball thrown slightly behind him. For Graham in particular, standing out early in camp is a big deal considering he was unable to participate at this time last year because of the knee injury that ended his 2015 season.
"He feels great," Carroll said. "He had a fantastic offseason. He needed the whole season just to survive it and then get started again. He is having a tremendous four to five months here and he feels fantastic. He looks great. He is having fun playing football."
4. Mike Morgan adds to an already deep competition at strongside linebacker.
On Monday, the Seahawks re-signed linebacker Mike Morgan, who spent most of last season as the starter at strongside linebacker. He joins what was already a competitive battle at that spot thanks to the offseason signings of Terence Garvin and Michael Wilhoite, as well as the addition of Marcus Smith, who signed just before the start of camp.
"The competition at the SAM spot is the best it's ever been," Carroll said. "We are really fired about our guys that are there."
5. Pete Carroll is "fired up" about Eddie Lacy.
Newly acquired running back Eddie Lacy is pretty big for a running back, but he is also moving around very well during the first week of camp, and Lacy's size is something the Seahawks see as an asset heading into a season in which they're hoping to re-establish the run after a subpar season in that department last year.
"I'm fired up about Eddie, he looks great," Carroll said. "He is rumbling and doing just what we want, and he is going to run huge, just the way we like it."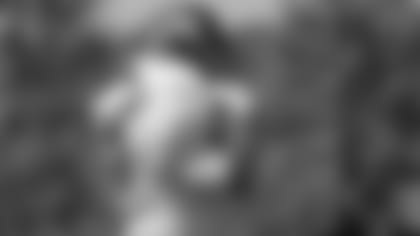 6. Welcome to camp, rookie.
A usual sight at training camp is that of rookies having to carry veterans' helmets off of the field for them. This year, some veterans are taking it to a new level, having rookies wear their shoulder pads and jersey over their own. Jeremy Liggins, an undrafted rookie defensive tackle out of Mississippi, walked off the field with Cliff Avril's and Frank Clark's jerseys and pads stacked on top of his own, while third-round pick Nazair Jones wore Michael Bennett's.
Extra Points
Rookie defensive tackle Malik McDowell, who did not report to camp due to injuries sustained in a vehicular accident, has returned to the Seattle area, Carroll said, and will be meeting with team doctors beginning Tuesday.
Tyler Lockett, who opened camp on the physically unable to perform list, worked out twice Tuesday and is "probably a couple of days" from joining the team on the practice field.
Running back C.J. Prosise practiced for the first time after missing the previous two days due to illness. 
RELATED
Photos from the third day of 2017 Seahawks training camp practice at Renton's Virginia Mason Athletic Center.