The Seahawks were back at it Thursday following a day off, again practicing in full pads and occasionally under a light drizzle. Here are six things that stood out on Day 6 of Seahawks training camp:
1. Brandon Marshall "really felt like himself" on Thursday.
Up until this point, Brandon Marshall had been limited to work early in practice during position drills. The veteran receiver is coming off of toe and ankle surgeries, so the Seahawks are being cautious with the six-time Pro-Bowler. But on Thursday, Marshall took part in team drills for the first time in camp, and while limited in his reps, he did make his mark, most notably going up high to catch a touchdown pass from Russell Wilson during red-zone drills.
"It was a unique situation for me this whole offseason, pretty much rehabbing for eight months," Marshall said. "I didn't have time to really train, so now, today was like the first day where I really felt like myself. I felt like—it's the best I've felt in over a year. I'm still trying to get there in midseason form. I have time, but today felt good and it reminded me that I can play some ball."
2. Trovon Reed keeps making plays.
Trovon Reed wasn't even on the roster when training camp began, but the cornerback has been making the most of his opportunity since re-signing with Seattle following the first day of practice. On Thursday, Reed tracked a deep pass from Russell Wilson to Marcus Johnson that seemed to get knocked down a bit by a stiff breeze, then leapt in front of Johnson for an interception. In Seattle's last practice, Reed had a pair of interceptions, one in seven-on-seven drills and another in the team portion of practice.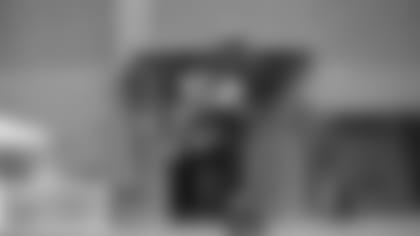 3. Receivers of the day.
It seems like every practice brings a new receiver standing out, be it a veteran like Doug Baldwin early in camp or Tyler Lockett or Jaron Brown, or a young up-and comer trying to make his mark like Amara Darboh, David Moore, Marcus Johnson or Keenan Reynolds.
On Thursday, it was Cyril Grayson Jr. and Damore'ea Stringfellow coming up with some of the day's biggest plays. Grayson Jr., who has had a couple solid practices in a row, used his All-American track speed to get open down the left sideline and catch a well-placed deep ball from Austin Davis. Stringfellow, meanwhile, had several catches, including a touchdown from Wilson in red-zone drills, an impressive leaping grab in 7-on-7s, and another touchdown late in practice from a scrambling Alex McGough.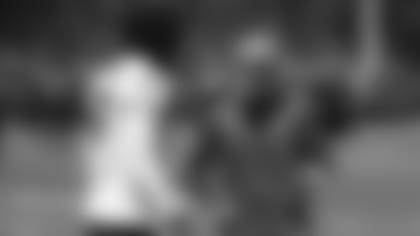 4. Pete Carroll has taken a lot of interest in rookie cornerback Tre Flowers.
During rookie minicamp, Seahawks coach Pete Carroll used an example of coaching young cornerback Tre Flowers to illustrate how excited he still is about coaching after all these years.
"That meeting right there, you could have put me in that meeting 30 years ago," Carroll said after working one-on-one with Flowers in rookie minicamp. "Talking the same stuff and principles and concepts, trying to reach a young kid and help him understand what this is all about and what he's getting into and all of that. It was awesome. I felt like I was right back in the middle of all of it."
Three months later and a week into training camp, it's clear that Carroll still is pretty invested in Flowers, a fifth-round pick out of Oklahoma State who is making the switch from safety, his position in college, to cornerback. When Flowers was beaten inside by a receiver running a slant, Carroll rushed over to the big cornerback to immediately go over his technique for defending that play. It wasn't a negative, dressing-down situation, but rather a coach who has spent decades coaching defensive backs trying to pass on his knowledge to a young player in whom he sees a lot of potential.
5. J.D. McKissic can deliver a hit.
At 5-foot-10, 195 pounds, running back J.D. McKissic is better known for making defenders miss than he is for his power. After all, they don't call him McMissic for nothing… Does anyone call him that? Anyway, McKissic showed Thursday that there's some power in his game too when, after catching a pass out of the backfield and running up the sideline, he put a shoulder into T.J. Mutcherson, knocking the safety to the ground.
The play happened on the sideline closest to the fans, so the crowd roared in approval as McKissic's offensive teammates ran over to celebrate. Though in Mutcherson's defense, defensive players are in a bit of a bind in those situations—go full speed through a player and take him to the ground, and you get an earful from coaches; let up a bit too early, and you get decleated by a running back.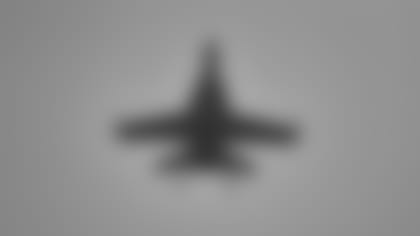 6. The Blue Angels are still awesome.
Blue Angels flyovers during the first week of August are an annual tradition at Seahawks training camp, but just because we see it every year, that doesn't mean it isn't impressive every time. Everyone from kids to millionaire athletes can't help but look up when F-18s buzz by in formation, providing a brief and loud distraction to practice. On a probably related note, the person writing this watched Top Gun approximately 492 times as a kid.
Practice photos from Day 6 of 2018 Seahawks Training Camp, presented by Safeway at Renton's Virginia Mason Athletic Center.