The Seahawks were back on the field Thursday after an off day, a practice that included some very loud special visitors (more on that in a moment), more big plays by young defensive backs, some impressive throws from one of the candidates for the backup job and more.
Here are six observations from Day 6 of Seahawks camp:
1. The Blue Angels might have added to the penalty count.
A unique annual tradition at Seahawks camp is the presence of F/A-18 Hornets in the sky for a couple of days in early August as the Blue Angels practice and perform over Lake Washington as part of Seafair weekend.
It's impossible not to be at least a little distracted when the Blue Angels fly overhead, and Seahawks coach Pete Carroll welcomes that distraction as a way to help his players prepare for a loud gameday environment.
"Now and then we call on the Blue Angels to fly, to just help us with the noise," Carroll joked after practice. "They added to it today, made it really challenging today."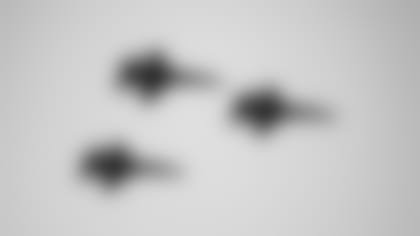 Carroll said the Blue Angels might have contributed to what was a bit of a sloppy day in terms of pre-snap penalties—players ran sprints after practice as penance for those penalties—and called it a teachable moment for his team.
"This opportunity to practice what it takes to get back on course," Carroll said. "Tomorrow will be the day that we do that and see if we really sharpen it up tomorrow… I think the additional noise that was out here today was really a factor. They don't want to admit to that, but I think that was a factor today. It can't get louder than the Blue Angels flying overhead, which was great for us. We need all of the distractions we can possibly be up against to get good at it and get right at it and know how to focus."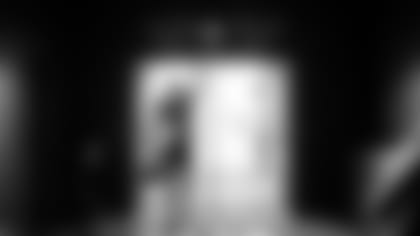 2. Marquise Blair continues to do more, and had a big play Thursday.
Rookie safety Marquise Blair has been eased back into camp after missing much of the offseason workout program with a hamstring injury, and he saw his most action yet on Thursday as he continues to work his way back to full participation. And Blair made the most of that extra work, picking off a Russell Wilson pass intended for Ed Dickson during seven-on-seven drills.
Blair was just the latest rookie to make a big play on defense, joining fellow safety Ugo Amadi, who had a pick-six earlier in the week, and linebacker Cody Barton, who turned in a spectacular diving interception.
"Marquise got a pick today, young guys are just finding a way to get their hands on the ball, they're showing up around the ball, they're putting us up on film for something positive," safety Bradley McDougald said.
Asked what has stood out about Blair so far, McDougald said, "Just raw athleticism. He's still got things to work on, as we all do, but being a rookie in a new system he has those things to work on, but just athletic nature wise and a nose for a football, I would say he has it. He showed up in OTAs, made a couple splash plays, and the same has led over to camp. So, I'm happy for his growth, I want to see him keep growing and keep building. We've got things to work on but for a rookie on his first start, in his first training camp I would say he's off to a great start."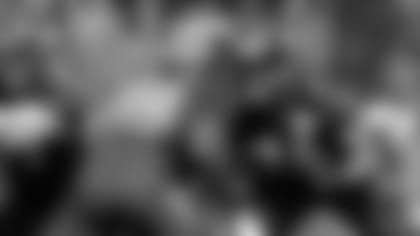 3. George Fant continues to improve.
George Fant made himself into a valuable part of Seattle's offense last year as a sixth lineman/big tight end who helped the Seahawks lead the NFL in rushing yards. But as good as Fant was in that role, don't forget that he is also a promising young tackle who, prior to a knee injury in the preseason, was likely on his way to winning the starting job at left tackle in 2017. With Duane Brown absent Thursday, Fant was at left tackle with the No. 1 offense, a reminder that the Seahawks have in Fant not just a valuable blocking tight end, but also a very good option at tackle behind their two starters.
"Everything's improved," Carroll said of Fant's game. "Everything is better. His awareness, the experience that he's gained, the confidence that he's gained from the success he's had at tight end and all that playing time. He's benefited from all of it. He's really pumped up. He came back at 325 or something. His weight is there and strong and all that. This was really a much better year for him in the offseason because he was just preparing to be at his best, as opposed to just making it back. He's really excited about it and he looks like a real asset wherever we put him."
4. The running backs have been active in the passing game.
Throughout camp, the Seahawks have gotten their running backs involved in the passing game, and nearly every back has found ways to shine as a pass-catcher. Traditionally the Seahawks will lean on a third-down back to be the primary pass-catcher out of the backfield, but all of the running backs have looked like playmakers in the passing game over the past week.
"We have no hesitation to throw the balls to our guys," Carroll said. "They're all good. Chris [Carson] is really, really good. Chris might have as good of hands as anybody on the team. Rashaad [Penny] catches the ball well. [Travis] Homer has done a nice job. C.J. [Prosise] has always been a big-time receiver for us. Probably the guy that jumped out there was [J.D.] McKissic. He's got great hands."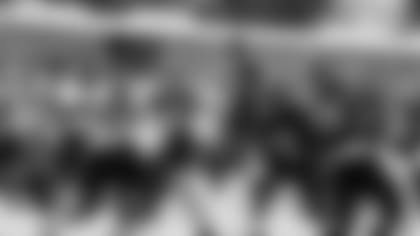 5. Paxton Lynch made some of his best throws of camp.
Safety Shalom Luani made a nice play to intercept a Paxton Lynch pass in the end zone late in practice, but other than that play, which was more a case of a good play by a defensive player than bad throw, Lynch had a very good day, making some of his most impressive throws of camp. Lynch hit David Moore with a well-placed deep ball down the left sideline early in team drills, then later he found Malik Turner deep during 7-on-7 drills, with Turner making a diving grab in the end zone.
As Carroll has noted on a couple of occasions, the Seahawks will use all of camp and the preseason to determine the backup job between Lynch and Geno Smith, but Thursday was overall a positive day for Lynch after Smith had a chance to shine in some of the earlier practices.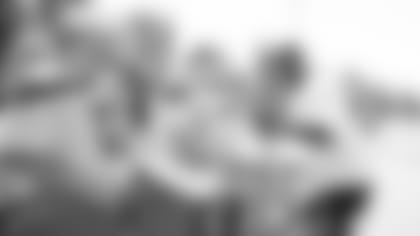 6. Jacob Martin looks quick off the edge.
After Jacob Martin finished last season strong, the second-year pass-rusher could have a big role in Seattle's D-line rotation this season, and he again showed why on Thursday. While not a starter in the base defense, Martin got time with the No. 1 defense in nickel packages, and twice he got into the backfield quickly to record "sacks." We use quotes because quarterbacks are off limits to contact, so all a pass-rusher is allowed to do is run past the quarterback rather than actually hit him.
Photos from the sixth open practice of Seahawks 2019 training camp, presented by Safeway held on Thursday, August 1 at Renton's Virginia Mason Athletic Center.