The Seahawks continued training camp on Monday with their fourth practice of camp, and their first in shoulder pads—they'll be in full pads Tuesday. That meant an added level of physicality, which leads our observations from Day 4 of 2019 Seahawks camp: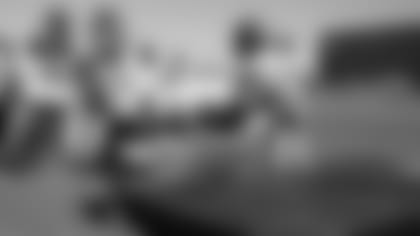 1. It's starting to look (and sound) a bit more like real football.
The fourth practice of camp brought some more physical play, as players put on shoulder pads for the first time. The Seahawks don't tackle to the ground in practice, even in pads, but there was still the unmistakable sound of pads popping during running plays and during one-on-one pass-rush drills. While there's always something to be gained from a no-pads practice for any player, the transition to pads makes a big difference in particular for players in the trenches, as well as for running backs and linebackers in the running game.
"We've been looking forward to this since the last time we were in pads," said defensive coordinator Ken Norton Jr. "I think a lot of the things we do are getting ready for this day—acclimation, getting guys, working them out, getting them strong for a day like this, and so far so good."
And speaking of physical play…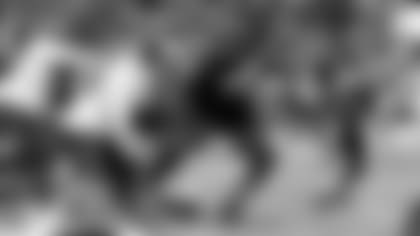 2. Duane Brown is impressive.
When linemen practice in pads for the first time, pass-rush drills become a highlight of practice, and nobody was more impressive in that one-on-one setting than left tackle Duane Brown, who used his combination of power and athleticism to remind defensive linemen of why he was a second-team All-Pro in 2018.
A big catch by a receiver or a big hit from a linebacker are always going to get more attention than offensive line play, but don't take Brown's play for granted if you have a chance to see him work up close at training camp.
3. The Seahawks want to see how versatile Cody Barton can be.
Since joining the Seahawks as a third-round pick, Barton has worked at middle linebacker, including some first-team work before Bobby Wagner returned to practice. With Wagner back in action, and with Mychal Kendricks sitting out on Monday, Barton worked at strongside linebacker with the No. 1 defense. Barton has had a very impressive first few months with the Seahawks, first with how quickly he learned the defense in rookie minicamp, and more recently with his playmaking ability in camp, including a ridiculous diving interception on Sunday, and now he's trying to show off his versatility.
"He has been amazing, he has been a really good rookie," Norton said. "I think that his ability to come in and soak up the information and be able to take it to the field and make plays is what a good rookie should do."
Asked about Barton's versatility to play another linebacker spot, Norton said, "That's a good question we're finding that out. So far he's been playing one position and today is the only day he played a second position, so we'll see once we see the film."
Barton called playing strongside linebacker "a good experience" and noted he hadn't really played that position prior to Tuesday.
"Not really any," he said when asked about his experience there. "I mean maybe a little bit in college, we didn't really have a Sam position but, I played down a little bit in college, so it wasn't just like a brand new thing."
Barton said the presence of veterans like Wagner and K.J. Wright has played a big role in his early success in camp.
"Every play, every time I came off (Wagner) was telling me something," Barton said. "Or every time I'm coming off and he's not telling me something, I'm going to go up to him and ask for him to tell me something. Him and K.J., they've helped me out a ton. I probably learned more here in these past few weeks than I have my life in football, so that's awesome."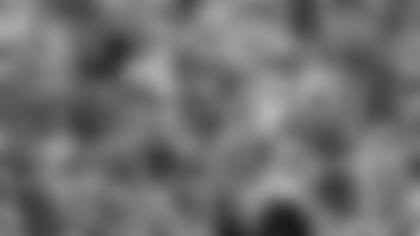 4. Ugo Amadi showed off his hands and his speed.
A day after Barton's diving interception, another defensive rookie came up with the play of the day. This time it was rookie safety Ugo Amadi making a memorable play, showing good concentration to corral a tipped pass in the red zone. The fourth-round pick out of Oregon then showed off his wheels, taking off down the sideline for a 90-plus yard pick-six.
While Amadi has primarily worked as a free safety thus far, Seahawks coach Pete Carroll has said that he'll also get work at the nickel corner spot, and showing the ability to make plays in traffic like that will help him in that competition.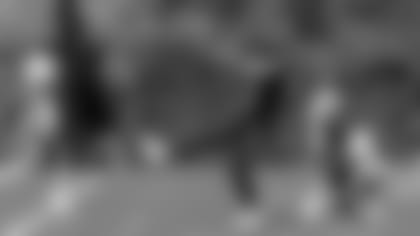 5. Jason Myers is almost automatic.
At this time a year ago the Seahawks had competitions going at kicker, punter and long snapper, so a lot more attention was placed on the play of those specialists. This year those jobs are all but set with Jason Myers, Michael Dickson and Tyler Ott holding down the kicking, punting and long-snapping jobs, respectively, so you're not likely to hear much about them during camp. That being said, it's worth mentioning just how consistent Myers has been in camp. He made every kick he attempted on Monday, and while he may have missed at some point in camp, I've yet to see it happen.
"I'm so excited that we were able to get a kicking game squared away with kickers," Carroll said on the first day of camp. "Mikey (Dickson) has had a great year and J-Myers is going to have a terrific year, I'm hoping for us, kicking the football."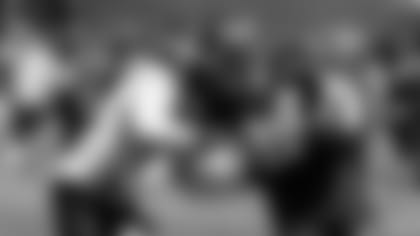 6. Will Dissly continues to make progress.
The Seahawks have gradually worked Will Dissly back into practice, and on Monday the second-year tight end took another important step, getting work in the 11-on-11 team portion of practice. Carroll has said repeatedly that they'll be cautious bringing Dissly back from the patellar tendon injury that landed him on injured reserve after four games last season, but the early signs in camp—starting on Day 1 with him not being placed on the physically unable to perform list, and continuing with Monday's participation in team drills—have all been encouraging.
Photos from the fourth open practice of Seahawks 2019 training camp, presented by Safeway held on Monday, July 29 at Renton's Virginia Mason Athletic Center.