The Seahawks opened training camp Thursday morning, a day head coach Pete Carroll described as "a freakin' blast" because of all of the energy and positive signs he saw on the field.
"What a blast coming back to football," Carroll said. "It's really fun to get started today. It's a big wait, those six weeks are a long time. It's six weeks of wondering—you don't know what the heck's going to happen. The guys came back ready to go, had good running yesterday, terrific work today, so we're off and going. It's exciting, we're all fired up. A lot of stuff for us to see, a lot of new players that we're looking at in the competition setup. Just a lot of fun things to put together."
Here are six things that stood out from the first practice of 2018 training camp:
1. The Seahawks have "tremendous flexibility" at safety.
The Seahawks opened training camp without their two longtime starters at safety. Strong safety Kam Chancellor was officially ruled out for the season because of the neck injury he sustained last season, while free safety Earl Thomas, who is seeking a new contract, did not report to camp.
While those two have been big parts of Seattle's success in recent years, Carroll noted that the focus now is to "coach the guys who are here, and that's really what the focus is. It will continue to be that."
As for the players who are here, Carroll is excited about the flexibility he has at that position, particularly with Bradley McDougald, who started at both safety spots last year. Thursday's practice opened with McDougald at strong safety and Tedric Thompson at free safety, but McDougald's flexibility means a lot of options are in play, including Delano Hill playing strong safety with McDougald at free, or getting former Rams starter Maurice Alexander on the field. Mike Tyson, who played safety in college but moved to cornerback last season, also played safety on Thursday, as was also the case some in offseason workouts.
"We're going to do some rotating to see these guys," Carroll said. "The competition is on. This was the first time we got to see Mo Alexander; I'm excited to see what he can do. I was really impressed with what Mo did that I've seen in years past. He was unable to participate throughout the offseason. This was his first time on the field. We'll ramp him up in the next five or six days. He's ready to go, but I'm excited to see how he fits in as well. So, it's a great competition. T2 (Thompson), he looks sweet. He's looked great throughout all of the time we've had him. He's got great feel for what's going on. He's a great studier, he's had a fantastic offseason, and he looked great out here to get us going. He's right in the middle of it all."
Carroll noted that the team's "tremendous flexibility" at safety means the Seahawks can just aim to "find the two best guys to play for us and figure out how to fit them in. For years, we've been coaching safeties based on their personal makeup and attributes, and we've had so much experience that we have different things that we can do with different guys. This is a real fascinating challenge to me to see how we tweak it and fix it so we can put these guys in the best position to get the most out of them. They're not all the same. They're different makeups, and Delano Hill is going to be a fantastic competitor in this one as well, so we'll see how it goes."
As for Thomas' absence, Carroll said, "We always expect him to be here, that's kind of how it is. He should be here, and he's not. It's really about the guys who are here now, and we're going to keep moving and grooving and put it together. It's unfortunate… We're expecting him back, he's under contract."
2. The offensive line could have continuity, but the competition is on.
The first time the Seahawks' first-team offense took the field Thursday, there were no surprises when it came to the offensive line. Four of the players—left tackle Duane Brown, left guard Ethan Pocic, center Justin Britt and right tackle Germain Ifedi—are returning starters, while free-agent addition D.J. Fluker lined up at right tackle. Considering the amount of turnover Seattle has had on its line in recent years, the possibility to open camp with an established starting five that has grown throughout the preseason could be beneficial for Seattle's offense. At the same time, however, the Seahawks aren't about to let those five keep those jobs without a fight, and as much as Carroll likes the idea of continuity, he also is excited about the depth pushing those five.
"It is important," Carroll said of the potential for continuity. "It's exciting to see that. Mike (Solari) has done a nice job of trying to keep these guys all connected so that the communication can really be at a height as much as possible. The leadership there, with Duane and Justin—it's two great guys to be active and making sure that everybody's fitting together. Ifedi has now played a few years, he's been around too. D.J. took his shots with the first group today which was good. Pocic was at the left guard spot. It's a good-looking, solid group, and we need to see how they go and how they develop. There's guys that are, this is a deep competitive group here. (Rees) Odhiambo got back out here for the first time since the offseason, really, and we'll ramp him up in the next couple of days, too. He's in the middle of it, (Jordan) Roos is in the middle of it, (Isaiah) Battle is in the middle of it, and George Fant is coming back, so we're excited about this group now. I don't know how it's going to wind up settling at this time, but to go back to your point, it is great to have those guys connected and all that. That's the point and we're hoping to build on that.
"This is exciting because there really (are) some choices that will come to us in time if everybody stays healthy and right and all that, and if that is the case then we'll just figure it out when the time comes."
Sticking with the offensive line…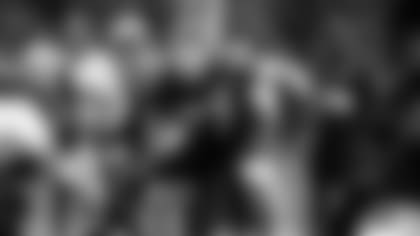 3. Ethan Pocic looks different in Year 2.
Around this time last year, Carroll noted that second-year tackle George Fant was one of the team's most improved players from the previous year. Asked who that player might be this year, Carroll stuck with the line, pointing to Pocic, a player who, having gained more than 20 pounds in the offseason, looks much better suited to handle the rigors of an NFL season in the trenches.
"He got thrown in there last year," Carroll said of the second-round pick, who started 11 games in 2017 at both guard spots. "He's had a really good offseason. He got a lot stronger, he worked really hard at it. He's going to grow in similar fashion from his freshman year to his sophomore year. They grow a ton. Let's see what happens. He's been pretty well locked in on the left side there and we'll see if he can hold it. I'm really hoping for that. He does everything that he can possibly do to give you every reason to think he would. I'm fired up about all that he's done to get to here but now we've got to get the pads on, get to knocking and all that kind of stuff before we know."
4. Right cornerback figures to be "a fantastic competition."
Byron Maxwell opened practice playing right cornerback with Seattle's first-team defense, but he will face some stiff competition to keep that job. Neiko Thorpe, one of the Seahawks' best special teams players the past two years, is hoping to expand his role to defense, and also saw time with the starting defense. Thorpe helped his case a bit by picking off a pass late in practice. Rookie Tre Flowers also figures to factor into that battle if he can make a quick adjustment to cornerback having played safety in college.
"He's right in the middle of the competition now," Carroll said when asked about Thorpe. "He and Maxie and Tre Flowers, those guys are going to be battling on that side over there. Again, this is a fantastic competition to keep your eye on. Cue into it. I think you'll have fun watching how they match up and how they play the technique. You'll see them day after day going after it. We'll be battling when we get to the one-on-ones in a couple of days and all that stuff that happens that's going to give these guys a chance to make their statement of who they are and how they fit in here. Neiko is a good football player. He's physical, he's tough, he runs fast, he's been one of our guys long enough. He's really good technique-wise now. He's like what we saw Maxie (Byron Maxwell) develop into after a couple of years. It's a good competition and we'll see how it goes."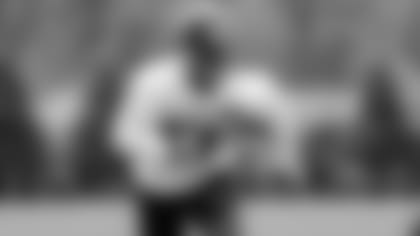 5. Rookie Jacob Martin showed his versatility.
At Temple, Jacob Martin was used almost exclusively as an edge rusher, but the Seahawks saw in the defensive end a player who also might have the ability to play strongside linebacker while also contributing on special teams. In his first NFL training camp practice, Martin did nothing to discourage that idea, dropping into coverage a number of times, and at one point he recorded the first interception of training camp.
"Jacob is a really good player," Carroll said. "In college, they played him on the edge and rushed him all the time, which he can do. He's got it in his package there, but we all thought that if we worked him at the SAM linebacker spot, we might be able to use that in pressure situations, still rush him on third downs but also make him a linebacker for us for the competition of it all. That was great to see him make a play today. He's a really grinding, physical athlete, man. We love the way he brings it. All offseason, he proved that to us. We saw it the first day and off we go. We got a long ways to go, though."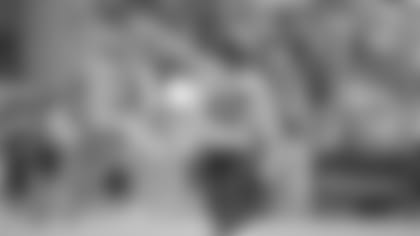 6. Techo Thursday Lives!
Tight end Luke Willson, who left in free agency this offseason, was one of the pioneers and outspoken advocates of last season's Techno Thursday/short shorts movement, but while he, as well as fellow tight end/Techno Thursday enthusiast Jimmy Graham are no longer with the Seahawks, the movement is still alive. During Day 1 of camp, which just happened to fall on a Thursday, several players, including tight end Nick Vannett, guard Jordan Roos, cornerback Neiko Thorpe and tight end Will Dissly all rocked short shorts, and when the DJ dialed up some techno early in practice, a handful of players, including Vannett, began to dance.
Photos from the first day of 2018 Seahawks Training Camp, presented by Safeway at Renton's Virginia Mason Athletic Center.