The Seahawks' 10th draft under general manager John Schneider and head coach Pete Carroll was an eventful one, to say the least. After coming into the week with just four picks, the Seahawks finished the weekend having drafted 11 players thanks to multiple trades.
"We're super excited, we thought it went great," Schneider said. "I'm really proud of the collaboration between the coaches and the personnel staff on how all the preparation went throughout the weekend—the communication, what's going on in there right now with rookie free agency. I just feel really blessed that we were able to, after starting with four picks, to get to 11. To get to 11 was a big deal for us."
Here are seven takeaways from Schneider and Carroll's session with the media following the end of the seventh round:
1. The Seahawks really didn't expect to come out of this draft with 11 picks.
While the Seahawks made no attempt prior to the draft to hide the fact that they were hoping to move back and add picks, they never could have imagined emerging from the weekend having selected 11 players.
"We would think six or seven, hoping to get to there," Carroll said. "… It really surpassed my expectations that this week would be like it was. We're thrilled with what happened."
A big part of adding so many picks was the trade made before the draft that sent defensive end Frank Clark to Kansas City for a first-rounder and a 2020 second rounder—the teams also swapped third-rounders, with Seattle moving back four spots. That extra first-rounder gave the Seahawks the flexibility to make other moves, starting with the trade back at No. 21 that got the ball rolling on a weekend that saw the Seahawks make seven draft trades in addition to the Clark trade.
While the Seahawks obviously hated to lose a player of Clark's caliber, it was a move that could help their future in a big way.
"We're not in the habit of giving away outstanding pass rushers," Schneider said. "We both have a fond place in our hearts for Frank and we always will."
Carroll said that trade, "was the key to kickstart this thing. John was able to make a couple of decisions and work a couple of angles, and before you know it, we were rolling. It just started flowing from there. It kind of felt like a slow start a little bit as we were getting going, but as soon as we got to working it, the opportunities were created, and we had to make some big decisions on the move. Our experience really showed up, it was really well done. They did a great job."
Added Schneider, "I really thought (co-directors of player personnel Scott Fitterer and Trent Kirchner) and (director of college scouting) Matt Berry and (director of pro personnel) Nolan (Teasley), those guys did an excellent job of working the phones and keeping us in as many things as they possibly could. That's something we pride ourselves on, not just this weekend but throughout the whole process. You guys have heard us talk about trying to know the landscape of what's happening in the National Football League. And yes, that draft choice with Frank definitely helped us."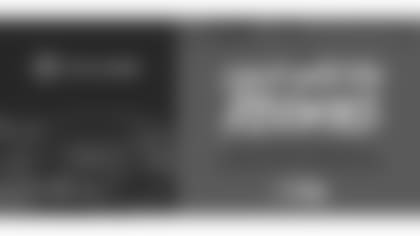 CenturyLink Lunch with the Rookies
Win a private lunch with the 2019 rookie class at the Virginia Mason Athletic Center (VMAC), with a tour of the facility and sideline view for a mini-camp practice.
2. They're not done adding to the pass rush.
Losing Clark, who had 13 sacks last year, obviously created a void in Seattle's pass rush, and while the Seahawks did add defensive end L.J. Collier in the first round, they know they'll need to add more pass-rush help between now and the start of the season.
"We're very much involved with what's coming up next," Carroll said. "We're not done. We've got work to do, and we're excited about what's coming up. You guys will see in time."
Schneider hinted that the Seahawks could be adding pass-rush help soon via free agency, particularly now they're almost to the point in May when free-agent signings no longer count towards the 2020 compensatory pick formula.
"We talk about those phases of free agency," he said. "There's basically like three or four different phases, and we're basically now heading into phase three."
3. Toughness was a constant theme in this year's draft class.
Cue up the highlights from any member of the Seahawks' 2019 draft class, and you're likely to see some rather physical play, whether it's defensive end L.J. Collier powering through a tackle with a bull rush or safety Marquise Blair blowing up an offensive lineman or running back Travis Homer running through a defender. For a team that talks regularly about wanting smart, tough and reliable players, seeking out toughness is hardly a surprise, but that trait really shows up with this group.
"You'll see a constant theme through here, that's smart, tough, reliable guys," Schneider said. "Physicality, special teams help, just adding a ton of competition and some alpha dogs to this group.
"Those guys who fly around and knock the crap out of people, yeah absolutely. You just go down the list—Collier, Blair, (D.K.) Metcalf, (Cody) Barton, (Gary) Jennings is super strong after the catch, Phil (Haynes) is a monster, Ugo (Amadi), Ben Burr(-Kirven), Homer's a really good all-around special teams player, (Demarcus) Christmas is a big man."
Added Carroll, "Every one of those guys is a physical player."
4. This class should make big contributions on special teams.
It's not unusual for rookies to be asked to help on special teams, but this class in particular is full of players on both sides of the ball who were big special teams contributors in college.
"We know a lot of these guys are going to be special teams players, they've already done it, they've proven it," Schneider said. "Some of them are projections, but the majority of them, we've seen them play on teams. It's different, it's a different feel. You have to have an instinctive feel for knowing how to block in space, knowing how to cover. It's a different deal."
Carroll noted that the emphasis on upgrading special teams really got started earlier this offseason when the Seahawks signed Pro-Bowl kicker Jason Myers in free agency.
"I think the move John was able to make to get Jason Myers in here really kind of kick-started the emphasis to make sure to make the special teams aspect of this club really be there and really answer the call of being at a championship level," Carroll said. "Right down the list, all of these guys we talked to already we have evaluated as special teams guys. That was a big part of the factor. There's some terrific guys who will be competing for their time right off the bat—the linebackers jumping in and the safeties in particular."
5. The Seahawks didn't think D.K. Metcalf would be available at the end of Round 2.
Every draft class seems to feature a player or two that the Seahawks are particularly excited about because they didn't think that player would be available where they picked him. This year, that player was Mississippi receiver D.K. Metcalf, a player many projected to be a first-round pick, but who was still available late in the second round, prompting the Seahawks to trade up to get him with pick No. 64.
"We never would have thought that we would have had the shot to get him, then when John realized and just snapped at the opportunity to get a pick to elevate so we could have that 64th pick, I was shocked," Carroll said. "That was as much fun as I've had in a moment, because I just didn't think we'd ever have that guy on our team, I just didn't think it would happen. Then all of a sudden out of nowhere it was just like everything converged perfectly. We nailed it, we got the trade, and bang, bang, bang, he made it to us. It was really exciting."
6. Getting faster at receiver was a goal of this draft.
In addition to Metcalf, who at 6-foot-3, 229 pounds ran a 4.33-second 40-yard dash at the combine, the Seahawks also added West Virginia receiver Gary Jennings, who ran a 4.42 at the combine, and Hawaii receiver John Ursua, who "plays much faster" than the 4.58 time he ran at his pro day, Schneider said.
Adding all that speed was important, Carroll said, to maximize what they can do on offense, particularly with a quarterback who throws such a good deep ball.
"It was really important going in," Carroll said. "That was really the No. 1 thing—we wanted to get fast and make sure we can compliment the stuff that we like running down the field, taking advantage of (Russell Wilson's) ability to throw the ball down the field, which is awesome. And being able to complement the work we were able to do with Tyler (Lockett) and make sure he's not the only fast guy who really can take the top off. So we hit it, and we're really excited about that."
7. This draft class adds to what should be a very competitive roster.
The Seahawks already liked a lot of elements of their roster before this week, and now after adding 11 more players, this could be one of their more competitive training camps in a while.
"I feel like have competitive players across the board," Carroll said. "This was not a draft we went into with big holes on our team, we didn't feel like that. We really were able to look at the guys and see who was coming down the pike.
"There's a lot of good stuff going on. We had felt like that anyway, and then look, we just took 11 guys. We never would have thought that would have happened. And we're not done. John's got a lot of stuff he's working on, the next couple of weeks will be really exciting for us. This feels like one of those rosters that we've had maybe four, five years ago where it really felt like there were guys on our team that other people are going to want. That's a good spot to be in. It has taken some time to get back to that, you've seen the cycle of the roster move, and this is a really exciting spot right now… It's going to be competitive, which is exactly the way we like it. Guys are going to be battling at spots, and it forces the energy and the juice of what camp will be like. This is just beyond our expectations."
Photos from inside the Seattle Seahawks draft room on Day 3 of the 2019 NFL Draft at Renton's Virginia Mason Athletic Center.