The Seahawks went 12-4 in 2020, capturing their first NFC West title since 2016, and while they fell short of their ultimate goal in the playoffs, there was still plenty to celebrate about a season that was unlike any other the league has seen. With that in mind, it's time to take a look back at some of the players, plays and moments that stood out in the 2020 season.
Offensive MVP: QB Russell Wilson
Yes, Wilson and the rest of the Seahawks offense cooled off in the second half of the season, but while playing the most demanding and important position in the sport, he still had a very strong season, posting career-highs in touchdown passes (40) and completion percentage (68.8) to go along with 4,212 passing yards and a 105.1 passer rating, as well as 512 rushing yards and two rushing touchdowns, his highest rushing total since 2017.
Also worth a mention on this side of the ball are left tackle Duane Brown and receivers DK Metcalf and Tylor Lockett, who both broke significant franchise receiving records in 2020, Metcalf with 1,303 yards, and Lockett with 100 receptions.
Defensive MVP: LB Bobby Wagner & LB K.J. Wright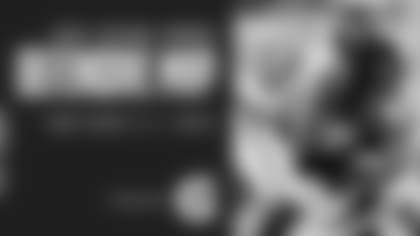 Over the past nine seasons Wagner and Wright have formed arguably the best linebacker duo of their era, and in their ninth and 10th seasons, respectively, both were at the top of their games. Wagner, who earned first-team All-Pro honors for a franchise-record sixth time, again led the team in tackles with 138, had 3.0 sacks, seven tackles for loss, and as the captain of Seattle's defense, helped provide leadership as the Seahawks defense made a massive midseason turnaround.
Wright played arguably the best football of his career in his 10th season, and with 10 passes defensed and 11 tackles for loss, he was the only player in the league with double-digit totals in both of those categories. Even more impressive, Wright had such a great season after moving positions early in the year from his usual weakside linebacker spot to strongside linebacker.
Wright will become a free agent when the new league year begins unless a new deal is worked out before then, and while he hopes to be back, it's only appropriate that, in case this year was it for him, we honor not just his play but that of a linebacker duo that has meant so much to Seattle's defensive success over the past decade.
Other worthy candidates in this category include safety Jamal Adams, who had a team-high 9.5 sacks, and safety Quandre Diggs, who led the team with five interceptions, both earning Pro-Bowl honors with Adams also getting second-team All-Pro recognition.
Special Teams MVP: P Michael Dickson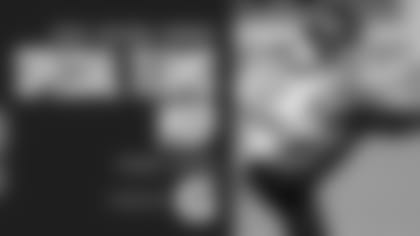 This was such a difficult category because of how well the Seahawks played on special teams. Jason Myers didn't miss a field goal attempt all year, Nick Bellore was a Pro-Bowler as a special teamer, while Cody Barton actually passed Bellore for the team lead in special teams tackles by year end, and Tyler Ott earned Pro-Bowl honors as a long snapper. But while so many players were deserving, we're giving a very slight edge to Dickson, who despite missing out on Pro-Bowl or All-Pro recognition, was even better than when he earned those honors as a rookie.
Dickson led the NFL in punts downed inside the 20 with 32, was second in average at 49.6 yards per punt, and third in net average at 44.4, and was a big part of why the Seahawks' average starting field position was 5.5 yards better per possession than their opponents in 2020, the second-best differential in the NFL.
Best Rookie, Offense: G Damien Lewis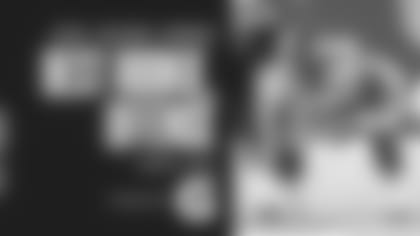 We're splitting up rookie honors into offense and defense because two players are so deserving. Lewis, a third-round pick out of LSU, started every game for the Seahawks, even filling in at center once despite never playing that position prior to that game, and was everything the Seahawks could have hoped for out of a rookie starting lineman and more. According to Pro Football Focus, Lewis was the sixth-best run-blocking guard in the league with an 81.5 mark.
Best Rookie, Defense: LB Jordyn Brooks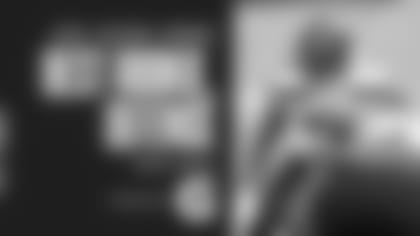 Linebacker depth and a knee injury kept Brooks from making his mark right away, but once he got healthy and took over the starting weakside linebacker spot, it became apparent the Seahawks got a real playmaker with their first-round pick. Despite not being an every-down player—Wright and Wagner were Seattle's two linebackers in nickel packages—Brooks led the team or tied for the team lead in tackles in three of Seattle's last five games with 11 against the Giants in Week 13, eight against the Rams in Week 16 and nine against the 49ers in Week 17.
Best Newcomer: S Jamal Adams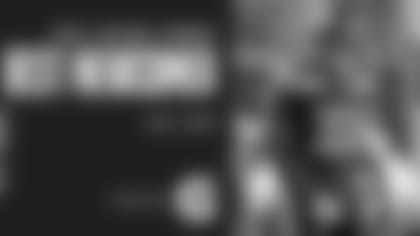 The Seahawks made a big move prior to camp to acquire Adams in a trade, and he rewarded his new team with both impressive productivity—his 9.5 sacks set an NFL record for sacks by a defensive back—and incredible toughness. Adams did miss four games early in the year with a groin injury, but after that he was determined to stay on the field no matter what it took, playing through one shoulder injury earlier in the season, a pair of broken fingers later in the year, and a torn labrum in his other shoulder prior to the playoffs. Adams also brought a level of energy to the defense and to the team as a whole that seemed contagious from the start of camp all the way through the season.
Best In-Season Acquisition: DE Carlos Dunlap II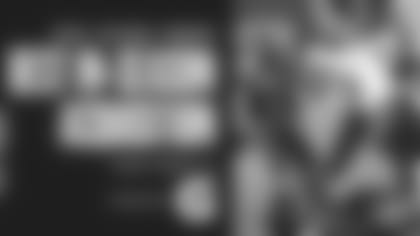 For the second year in a row, the Seahawks found great value in a midseason trade that upgraded their defense. Last year it was adding Diggs and a seventh-round pick for a fifth-rounder, and this year it was acquiring Dunlap for a seventh-round pick as well as reserve offensive lineman B.J. Finney. Dunlap recorded five sacks in eight games with the Seahawks two of which effectively ended games on opponents' final drives, and his presence also helped the rest of Seattle's pass rush, which was far more productive in the second half of the season than the first.
Breakout Player: WR DK Metcalf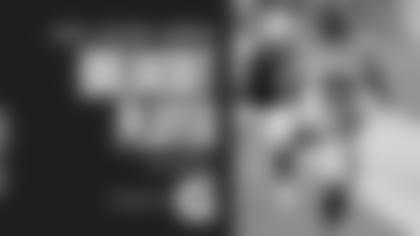 Metcalf was hardly a secret in 2019 after posting 900 yards and seven touchdowns as a rookie, but Year 2 saw Metcalf become a truly elite NFL receiver. Metcalf, who earned Pro-Bowl and second-team All-Pro honors, had 1,303 receiving yards to break Hall of Famer Steve Largent's 35-year-old franchise record, had 10 touchdowns, and became the kind of player that opposing defenses game-plan around.
Also considered here was defensive tackle Poona Ford, who became a more complete three-down interior lineman in 2020, and who after three seasons continues to make everyone look silly for letting him go undrafted over the course of seven rounds.
Unsung Hero: CB D.J. Reed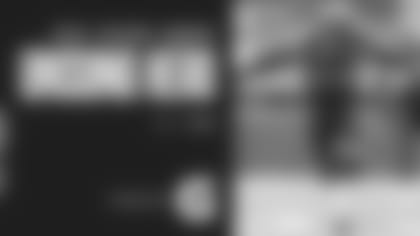 OK, so maybe Reed wasn't so unsung by the end of the season, but it's still worth pointing out what a huge role Reed played in Seattle's defensive success considering where he started the year. Reed, a fifth-round pick by the 49ers in 2018, was waived as injured by San Francisco in August due to a torn pectoral muscle, a move the 49ers made thinking they'd get him through waivers and place him on injured reserve, ending his season. Instead, the Seahawks recognized a great value addition, even if it would require some patience, and sure enough Reed returned midway through the year to become a very valuable part of Seattle's secondary, starting games in the nickel corner spot, and at both left and right cornerback. Reed also returned kicks and punts at various times throughout the season and served as the primary punt returner late in the year.
Most Improved: DE L.J. Collier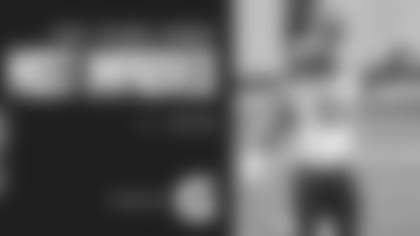 Collier's rookie season was a rough one for the 2019 first-round pick, who missed almost all of training camp and the preseason with a serious ankle injury, one that nearly landed him on injured reserve. Collier did make it back from that injury, but wasn't at full strength and he never was able to carve out a significant role in the defensive line rotation.
Fully healthy in 2020, however, Collier was a much different player, starting all 16 games at defensive end while recording 22 tackles, up from three a year ago, and three sacks (none in 2019) as well as four tackles for loss and seven quarterback hits. Collier also had knack for making plays in big moments, including the late-game goal-line stop of Cam Newton that preserved a Week 2 win over Patriots, and a tackle on a 2-point conversion attempt in a win over Minnesota.
Ford would have also been a worthy choice here.
Biggest Off-Field Accomplishment: No COVID-19 Cases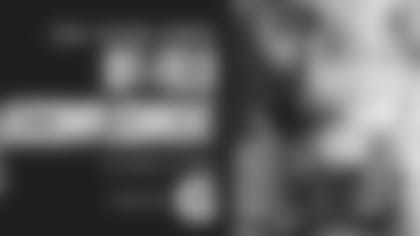 The Seahawks didn't end up keeping their season going as long as they were hoping, but one thing they did as well or better than anyone in the NFL was handle the COVID-19 pandemic that made even playing a full slate of games one of the biggest questions heading into the season.
Throughout the year, the Seahawks had no confirmed cases of COVID-19 among players or coaches, and placed only five people on the COVID-19 list: receiver John Ursua, who had a false positive in training camp; defensive tackle Bryan Mone, who had a close-contact situation while on injured reserve; tackle Brandon Shell and safety Damarious Randall, who in Week 17 became the first players on the 53-man roster to go on the COVID list, both due to close-contact situations; and defensive end Jonathan Bullard, who missed the Wild Card game due to what ended up being a false positive.
"The biggest takeaway from this season, and I know that this isn't what maybe everybody would expect, is that we stayed healthy and kept our families healthy throughout the season," Seahawks coach Pete Carroll said on 710 ESPN Seattle last week. "That was the No. 1 criteria going into this year—we didn't have any idea what the football season was going to deal us. So everything was about making sure that we took care of business. We were really disciplined and strict about it so we could keep our people safe from the harm that was out there. I know that's not what everybody wants to hear, but I really don't care about that, because that was more important than anything. We did an extraordinary job of doing that, everybody did. It took everybody in the whole program, every single person had to contribute to that, and every person that they live with or love and hang with or whatever had to contribute to that, and everybody did. Everybody got the message, and we did a marvelous job."
Best Plays, Offense: Tyler Lockett's 47-Yard Touchdown Catch vs. Arizona, and DK Metcalf's Game-Winner vs. Minnesota
Wilson and Lockett have teamed up for so many spectacular plays over the course of Lockett's six seasons in Seattle, and 2020 was no different as both Lockett and Metcalf made countless big plays for Seattle's offense. Since both of those receivers had plenty of worthy candidates for best offensive play, we're going with one touchdown scored by each of them, Metcalf's game-winning touchdown catch against Minnesota, and Lockett's 47-yard score against Arizona that featured a great deep ball from Wilson, and Lockett making a diving grab in traffic to secure the score.
Best Play, Defense: K.J. Wright's One-Handed Pick vs. Minnesota
There are so many good choices here, from Dunlap's two game-clinching sacks, to two different goal-line stands that helped preserve wins, one against New England in Week 2 and one against the Rams in Week 16. But for just a great individual effort, we're going with Wright's one-handed interception, not just because it was an impressive, leaping catch, but also because it showed off Wright's considerable knowledge of the game. As he explained after that game, Wright, "shouldn't have been there" to make that play. As the strongside linebacker, Wright was the buzz defender on the play and responsible for Kyle Rudolph in the flat. But while keeping an eye on Rudolph, Wright also noticed that Vikings receiver Justin Jefferson was uncovered running an over route, so Wright started back peddling, all while watching Rudolph, and got just enough depth that he could leap and pick off Kirk Cousins' pass.
Best Defensive Play By An Offensive Player: DK Metcalf Made The Most Memeable Play Of The Year, Chasing Down Budda Baker To Prevent A Touchdown
DK Metcalf was one of the league's most productive receivers in 2020, but what might have been his best play of the season came when he didn't have the ball in his hands. In Seattle's Week 7 loss to the Cardinals, safety Budda Baker intercepted Russell Wilson near the goal line and looked like he was on his way to a sure pick-six, but in an extraordinary hustle play, Metcalf chased Baker down despite the safety having a pretty substantial head start. The play was even more noteworthy because the Seahawks defense responded with a goal-line stand, turning Metcalf's hustle into a seven-point play.
It was, as Pete Carroll called it after the game, "one of the best football plays I have ever seen," and became a very popular internet meme, particularly come election time when any candidate holding an early lead was eventually caught as more votes were counted.
Trend To Continue In 2021: Defensive Turnaround & Improved Pass Rush
The Seahawks gave up 44 points in a Week 9 loss to the Bills, their most in the Pete Carroll/John Schneider era, and through eight games they had given up the most yards (455.8) and receiving yards (362.1) and third most points in the NFL (30.4). Over their next eight games, the Seahawks allowed the fewest points in the league (16.0), fifth fewest yards (305.4) and eighth fewest passing yards (207.9). And a big part of that turnaround was the improved pass rush, which produced 27 sacks in the second half of the season. If the second-half-of-the-season defense can show up start in Week 1 in 2021, then the Seahawks will be legit contenders considering the firepower they have on offense.
Things To Clean Up in 2021: The Offense's Late-Season Struggles
While the defense started slow and played well down the stretch, the offense cooled off some after leading the NFL in scoring through eight games. After scoring more than 30 points in seven of their first eight games, the Seahawks eclipsed that mark only once in the second half of the season. While the schedule played a role in that drop-off—the Seahawks faced several top defenses down the stretch including the Rams, 49ers and Washington Football Team—it will be important that Seattle's new offensive coordinator, whoever that ends up being, as well as Wilson, Carroll and everyone else involved find a way to get the offense back on track in 2021.
Seahawks.com's John Boyle takes a look at the players, plays and trends that stood out over the 2020 season. Full story » https://shwks.com/qxc3h