This story originally appeared in the December 7 edition of Hawk Mail. To subscribe to Hawk Mail, click here.
---
It's December, which means finishing time in the NFL, and over the last five years, no team has finished quite like the Seahawks. Since 2012, the Seahawks are a league best 20-5 in December and January regular season games, a record that includes Sunday's 24-10 victory over the Philadelphia Eagles.
The Seahawks are hoping for another strong finish over the final four games of the season as they chase a fifth NFC West title and a sixth consecutive postseason berth under Pete Carroll and John Schneider.
"It's the fourth quarter and we have the opportunity to control everything," Carroll said. "That's all we could hope for. Every game we have is a championship match and we have to play them all the way out and figure that you have to win every one of them that week you play them… (The Eagles) are a fantastic team, and our guys know, they know now that we can deal with whatever is coming down. We just have to do it one week at a time."
But before we turn our attention to the final four games that will determine Seattle's postseason fate, let's take a look back at the players and moments that stood out as Seattle went 3-1 during the third quarter of the season.
Offensive MVP: QB Russell Wilson
It has been well documented by now how important Wilson has been to the Seahawks offense—he is the team's leading rusher, is on pace to set career highs in nearly every passing category, and has thrown or rushed for all but one of Seattle's touchdowns this season. And at this point Wilson is deservedly having his name mentioned as a top contender for league MVP honors.
"Of course he is," Carroll said when asked about Wilson as an MVP candidate. "He's having a great season. He has done so much at this point, but that doesn't mean anything until the end. Everything depends on how you finish and all of that. There's some great players having some great years and he's certainly one of them. No question about that."
Fortunately for both Wilson and the Seahawks, he has been a great finisher in his career, both in terms of his play late in seasons, as well as his performance late in games. One of Wilson's more impressive traits this season has been his ability to close out games, with the quarterback posting a league best 134.1 passer rating in the fourth quarter, throwing 15 touchdown passes, which matches Eli Manning (2011) for the most fourth-quarter touchdowns in a season in NFL history.
"I saw a stat that he tied the all-time record for touchdowns in the fourth quarter with four games to go," Carroll said. "That's a lot of great players playing a lot of great football to get to that kind of designation. We'll see what happens, he's still got to throw a couple more."
Yet as much as Wilson has done, it's not fair or accurate to call it a one-man offense. The Seahawks have gotten outstanding play from receivers Doug Baldwin and Paul Richardson all season, tight end Jimmy Graham has become a red zone machine, catching nine touchdown passes over the past eight games, and the offensive line has shown considerable progress in recent weeks, especially since the addition of left tackle Duane Brown.
Defensive MVP: LB Bobby Wagner
Just as Wilson has owned quarterly honors on offense, Bobby Wagner remains the choice in this category. And just as Wilson is a serious candidate for league-wide postseason honors, Wagner is a legitimate contender for Defensive Player of the Year honors.
Wagner has been very good all season, but he has been especially impressive of late, helping serve notice that the Seahawks still have one of the league's best and most talented defenses, even with the likes of Kam Chancellor, Richard Sherman and Cliff Avril sidelined by season-ending injuries. Wagner has 41 tackles over the past four games, giving him 113 this season and an eye-popping 758 in his career. Wagner's tackle total ranks second in the NFL, while his 85 solo tackles are a league high, and his 12 tackles for loss are tied for the most in the league by a non-pass rusher (defensive end or 3-4 outside linebacker).
"He's making plays left and right, all over the place," linebacker K.J. Wright said. "I believe he should (be Defensive Player of the Year)… You've got a guy who led the league in tackles last year, top 5 right now, (he has) interceptions, sacks.
"His mentality all throughout the week, just being on the details, coming in early, leaving late. Each game, I don't believe he's had less than eight tackles. He's just really good. Everything he's doing out there is impressive, and he should definitely be talked about for Player of the Year
And even with Chancellor, Sherman and Avril sidelined, the Seahawks have still gotten great play out of a number of defensive players who deserve mention here, including Wright, Earl Thomas, who has come back from last year's season-ending leg injury playing as well as ever, and defensive linemen Michael Bennett, Sheldon Richardson and Frank Clark.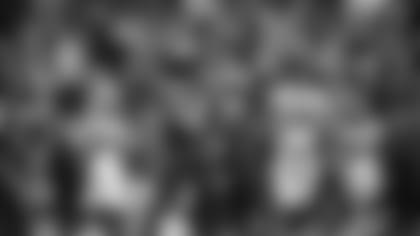 Special Teams MVP: LB D.J. Alexander
The Seahawks acquired Alexander in a trade prior to the start of the season in large part because of his play on special teams, and so far, the linebacker has not disappointed with his play. And even missing Seattle's Week 12 game at San Francisco, he has been one of the most productive special teams players of late, recording four special teams tackles in his past three games, giving him six this season, one short of the team lead shared by Neiko Thorpe and Bradley McDougald.
Also deserving of a mention is Thorpe, who remains a standout on special teams, particularly as a gunner in punt coverage, as well as a number of players have stepped up to fill the void with injuries taking their toll on roster depth, including rookies like Tedric Thompson, Delano Hill and Amara Darboh.
Best Rookie: G Ethan Pocic
Shaquill Griffin has been the Seahawks' best rookie this season, and defensive tackle Nazair Jones has made a big impact on defense as well, but with both of those players missing games in the third quarter due to injury, we'll recognize second-round pick Ethan Pocic for his work over the past four games.
Pocic opened the season as a versatile backup whose value came in being able provide depth at just about every position on the line, but he has now started seven straight games, five at left guard in place of an injured Luke Joeckel, and now with Joeckel back, the past two at right guard. While Pocic's opportunities to start came as a result of injuries, he has shown enough that he could very well finish the season as a starter regardless of health elsewhere.
"He has been a great asset," Carroll said. "The guys in the personnel department figured him out from the start, so that's why he's so valuable to us because we saw that he could have the potential. You've still got to do it, and he has done it. He's been able to play tackle, guard and center. He's a marvelous guy on the team and he's doing a good job and busting his tail to play hard and tough. He's going to be a really smart football player and he's going to get bigger and stronger. He's got a great future ahead of him."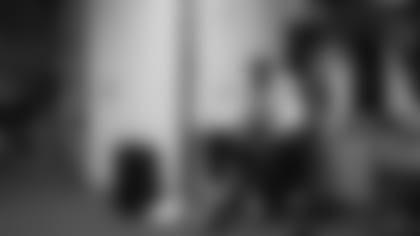 Best Newcomer: LT Duane Brown
This might be the toughest award to call, as the Seahawks have gotten big contributions from so many free-agent additions and trade acquisitions, and especially of late. Bradley McDougald, a free-agent signing last spring, has started five straight games, two in place of Thomas at free safety, and the last three in place of Chancellor at strong safety, and he is coming off of his best game with the Seahawks recording 12 tackles and two passes defensed against the Eagles. Richardson, who owned this category the previous two quarters of the season, remains a disruptive force inside, and made arguably the biggest play of last week's game, forcing a fumble near the goal line to turn a potential Eagles touchdown into a turnover. And Justin Coleman, who like Richardson came to Seattle in a preseason trade, has been outstanding as Seattle's nickel corner while also being one of the team's top special team contributors.
But for the third quarter, we're giving the nod to Brown, an in-season trade acquisition who has helped solidify the line and who, along with the development of other players, has helped the Seahawks improve their pass protection significantly from where it was early in the season. Brown also deserves credit for his toughness, having played the past three games with almost no practice under his belt thanks to an ankle injury.
"I think as soon as Duane got on the field it was a factor, and we could tell," Carroll said. "We are thrilled to have him. He's affected our play in general. Think about how important that is, one guy goes to left tackle and things shift, so it has. Russell has been the beneficiary some and we all have."
Best Play: Bobby Wagner's Interception vs. San Francisco
"He was kind of bobbling it around, so I was like, well might as well take it from him since he didn't want it."
That's how Wager described his interception that set up a touchdown in Seattle's Week 12 victory over the San Francisco 49ers, but the play Wagner made was not nearly as simple or easy as the linebacker would have you think from that explanation.
In fact, what Wagner did was make a play that left his teammates and coaches at a loss for words when it came to describing exactly what they had seen. On the play, 49ers Trent Taylor appeared to have secured a catch, but as Wagner came flying in to make a tackle, he managed to both wrap Taylor up and bring the receiver to the ground while also using his left arm to rip the ball away in one fluid motion. Wagner even had the presence of mind to leap to his feet and run to the end zone for what momentarily looked to be a touchdown, but officials eventually and correctly ruled that Taylor had touched Wagner down while the two were on the ground.
"It was an extraordinary play," Carroll said. "I don't know how the heck it happened, really. A really great, heads-up play… I don't even know how he did it. It's an extraordinary play, you just don't see stuff like that happen. But he's a remarkable athlete. The timing, hand-eye, all that kind of stuff, he's a remarkable athlete, so he figured out a way to do it like few guys could do."
Added Wright: "He's just on fire. That play he made on 81, I've never seen an interception like that. For him to not practice all week and come out there and have the game he did was just extraordinary."
Wagner's interception wasn't just spectacular, it was a key play in a road victory, setting up Seattle's only touchdown in a first half where the offense struggled before getting on track in the second half.
Encouraging Trend: Wilson To Graham In The Red Zone
This trend has actually be going for a while, but with five touchdowns over the past four games, tight end Jimmy Graham is now up to a league-leading nine this season, all of which have come in the red zone and all of which have happened in the last eight games. Graham is now the franchise leader in touchdowns by a tight end both in terms of single season and career, and while the Seahawks want to run the ball better in the red zone and elsewhere over the final month of this season, having a difference-maker like Graham has helped Seattle score touchdowns on six of its last seven red zone trips over the past two games even with a more one-dimensional offense than is ideal.
Thing To Build On: Road Success
The Seahawks won two more games on the road during the third quarter, giving them four consecutive road victories, including an NFC West road sweep. The Seahawks would prefer to never lose at home, but one way to help compensate for a rare two-game home losing streak is to play well on the road, which the Seahawks have done this year.
And Seattle will need to be good on the road going forward if they're going to finish strong, starting with Sunday's game at Jacksonville, and continuing with a Christmas Eve game in Dallas.
Also very deserving of a mention in this category is the way the Seahawks have cleaned things up in the penalty department the past two games. The Seahawks are still the most penalized team this season, but they've been much better of late, with just 11 penalties enforced against them for 81 yards over the past two games. That followed a stretch in which Seattle was penalized 62 times over its previous five games.
Thing To Clean Up: Lack Of A Consistent Running Game
For as long as Carroll has been in Seattle, having a balanced offense has been a goal. That's not to say Carroll wants his team to have an even number of rush and pass attempts in every game, but he wants an offense that is capable of succeeding both in the air and on the ground when the game calls for it. Yet for all the Seahawks have done well 12 games into the season, they have not had the type of rushing attack they would like. The Seahawks rank 21st in the NFL with 102.9 rushing yards per game, and that number is aided pretty significantly by Wilson scrambles, meaning the traditional running game has been an issue. A big factor in that has been injuries—starting running back Chris Carson is on injured reserve, as is C.J. Prosise, a versatile weapon as a runner and pass-catcher, Eddie Lacy has dealt with various injuries, as has Mike Davis, and the Seahawks have also had a lot of changes along the line.
On a more encouraging note, Davis returned from injury to have a solid day against the Eagles, rushing for 64 yards on 16 carries and catching four passes for 37 yards. With Davis providing a spark since being promoted off the practice squad, with Carson having  chance to get back late in the year, and with the line seemingly building some continuity with Brown settling in and with Joeckel back from injury, the Seahawks have hope that their running game can still be a real factor this season.
"You would like your running back to have a hundred yards of offense, and if he gets a hundred yards of rushing, that's great, but we're working on that," offensive line coach/assistant head coach Tom Cable said. "To have a running back get a hundred yards of offense was pretty cool, he stayed healthy, and was able to go out there the whole game. I think that helps us going forward for sure. Having all of those guys (on the line) play together helps, and then having Mike stepping up like that is big."
[wysifield-embeddedpoll|eid="559651"|type="embeddedpoll"|view_mode="full"]