Twelve games into the 2015 season, the Seahawks are finally starting to look like the team players, coaches and fans have been accustomed to seeing over the past few seasons. Seattle has won three straight and five out of its last six since starting the year with a 2-4 record, and are right back in the playoff mix.
"The last couple weeks have felt very familiar," Seahawks coach Pete Carroll said. "The approach that the players have been able to hold on to over three or four weeks now is really similar to where we've been in past years, so it feels good. The play is good, and we're hoping that we can really capture the essence of it. That's what's at hand for everybody, every team in every sport is always trying to figure this out. It feels like we're on track to play really good football, and we'd just like to go out and play again. Just start playing, put the ball out there and let's go again. It really doesn't matter who we're playing in that regard, it's about us doing our part. So I like the way it feels, I like the way they've responded… We haven't done anything yet. Just in the middle of the season trying to make some progress and see where we wind up, but the feeling is where it's supposed to be right now for us."
So with the third quarter of the season now in the books and the closing stretch beginning this week, let's take a look back and who and what stood out for the Seahawks over the past four games.
Offensive MVP: QB Russell Wilson
After a solid first half of the season, Russell Wilson has been on fire over the past three weeks, corresponding with an uptick for the entire offense. Wilson actually started the third quarter with what was statistically his worst game of the season, but he followed that with the best three-game stretch of his career, posting passer ratings of 138.5, 147.9 and 146.0 while completing 76.7 percent of his passes, throwing 11 touchdowns with no interceptions.
"He's playing unbelievable right now," receiver Doug Baldwin said following Sunday's win over the Vikings. "He has worked so hard to get to this point. All his throws today were pretty darn good."
Best offensive player not named Russell Wilson: WR Doug Baldwin
Did we just create this category to hand out an extra offensive honor? You bet, but Baldwin is more than deserving of some recognition here. Baldwin has been Seattle's most consistent receiver over the past five seasons, but in a run-first offense, he doesn't always get to show what he can do. Over the past four games, however, Baldwin has caught 24 passes for 433 yards and six touchdowns.
"What's really exciting about it is we're not doing anything special, we're just doing what we do," Carroll said Sunday. "He's always there to make the play and take advantage of the opportunities, he's playing great football. We love seeing him."
Defensive MVP: CB Richard Sherman
A good argument here can be made for Cliff Avril, who has four sacks over the past four games and who, at 29, is having arguably the best season of his career, but as good as Avril, fellow defensive end Michael Bennett, linebacker K.J. Wright, safety Earl Thomas and others have been all year, we give a slight edge to Richard Sherman for his third-quarter work.
Unlike in past seasons where Sherman has mostly stuck to left cornerback, he has been asked to do more this season, spending several games covering an opposing team's top target. In a win over San Francisco, Sherman limited Torrey Smith, the 49ers' biggest receiving threat, to one catch for 16 yards, which was one more catch than Smith had earlier this season against Sherman and the Seahawks. Two weeks ago, Pittsburgh's Antonio Brown, who is second in the NFL with 1,310 receiving yards, was held to a modest stat line of six catches for 51 yards while mostly being covered by Sherman.
"He has been phenomenal this season," Baldwin said. "You look at the productivity when he's covering guys, what's he's asked to do in this defense, it's through the roof. Obviously it's extremely impressive, but not surprising, because that's what Sherm does."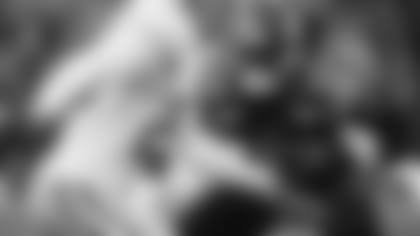 Special teams MVP: S Kelcie McCray
There has been plenty of good special teams play that deserves a mention, from Jon Ryan's punting to Steven Hauschka's kicking to Tyler Lockett's return ability, but this time around, we'll recognize a player doing more of the dirty work on special teams, safety Kelcie McCray.
McCray came to Seattle in a September trade that sent a fifth-round pick to Kansas City, and while that might have seemed like a steep price for a player who has so far played almost exclusively on special teams, his impact has been huge, if not always obvious. McCray not only is one of Seattle's leaders in playing time on special teams, he has a team-best 12 special teams tackles, nine of them solo tackles. That's five more total tackles than anyone else on special teams, and five more solo tackles than the next highest total.
Best rookie: RB Thomas Rawls
With apologies to Tyler Lockett, who has been Seattle's best rookie over the course of the season, third-quarter honors go to Thomas Rawls, an undrafted rookie who has taken over for Marshawn Lynch and been outstanding while trying to replace one of the game's best running backs.
Despite having six games this season with six or fewer caries, Rawls is now up to 10th in the league in rushing yards at 786, and his 5.6 yard-per-carry average is second best among qualifying ball carriers. Rawls has four 100-yard games in six starts, and over the past three weeks, he has had games of 209, 81 and 101 yards with three touchdowns.
"We always knew what he was capable of doing," left tackle Russell Okung said. "I'm not surprised, we were just waiting for the world to see it."
[wysifield-embeddedaudio|eid="345046"|type="embeddedaudio"|view_mode="full"]
Most important development: Offensive line growth, particularly in pass protection.
Seven games into the season, Russell Wilson was sacked 31 times, and while some of those sacks were on Wilson, the line had a lot to clean up. And things have improved significantly of late, with the Seahawks allowing eight sacks in the past five games, and we're seeing what Wilson and the passing game can look like with a clean pocket.
"We had to fix what was going on in the protection game," Carroll said. "We had to fix that and we had to help ourselves some. We thought we might come along a little faster than we did, so we made some moves and some decisions that helped us that basically had to do with making sure that the ball was out of the quarterback's hand, and to help those guys get settled in, and they've done a great job of adjusting to that. It's been a big, big change for us. We've talked about it all year. It's probably the single most significant change that's happened during the course of the year."
Best play: Wilson to Baldwin for 80-yard TD vs. Steelers.
The third quarter of the season has been full of big plays on both sides of the ball, but none were more meaningful, or exciting, than the 80-yard Wilson-to-Baldwin score in the fourth quarter of a thrilling, back-and-forth victory over the Pittsburgh Steelers. Facing third-and-10 with a 2-point lead late in the fourth quarter, the Seahawks were in danger of giving the ball back to an offense they had had trouble stopping all day long, but the Seahawks didn't just convert on third down, they put the game out of reach with a quick throw under pressure by Wilson and a great catch and run by Baldwin.
Worst play: Carson Palmer to Jermaine Gresham for a 14-yard touchdown in a Week 10 loss to Arizona.
Yes, for the third time this season, the quarter dishonor goes to an opposing tight end catching a go-ahead score in the fourth quarter of an eventual Seahawks loss. As has been the case on a few more occasions than Seattle's defense would like, Gresham exploited a hole in Seattle's zone defense to catch a touchdown, capping a 10-play, 83-yard drive that gave Arizona the lead for good.
Thing to build on: Rookie/young player growth.
While Lockett has been making plays dating back to the season opener, the Seahawks have gotten big contributions from two more rookies as the season has gone on: Rawls, as highlighted above, and defensive end Frank Clark, who has three sacks in the past two games. Clark did a lot of his damage last week as interior pass rusher, a role Carroll said the second-round pick will see more of going forward. Carroll's hope every season is that rookies will use early-season experience to improve and contribute more as the year goes on, and that's exactly what the Seahawks have seen from Lockett, Rawls and Clark.
"Isn't that something?" Carroll said. "It's really exciting to see those guys able to contribute in such a big way. That's good for us, that's exactly what we hope happens, and we're going to need a lot more from them as we go down the stretch here."
And it hasn't just been first-year players stepping up into bigger roles as the season goes on. Cornerback DeShawn Shead, who was already contributing in big ways all season playing safety and nickel corner, as well as having a huge role on special teams, took over the starting job at right cornerback and has played well in two starts. And Patrick Lewis, who won the starting job at center midway through the season, has been a big part of the offensive line improvement's that have helped the offense.
Things to clean up: Issues in zone coverage.
As mentioned above, tight ends have scored a few big touchdowns against Seattle's zone coverage, and pass catchers such as Pittsburgh receiver Markus Wheaton have had success exploiting the middle of the field. The good news is Carroll thinks the Seahawks are on the way toward fixing that. Against Minnesota, Teddy Bridgewater passed for just 118 yards and tight end Kyle Rudolph had only three catches for 13 yards. Carroll said the Seahawks made and effort to get back to basics and focus on their fundamentals after the Steelers had a big game passing against Seattle.
"We went back to fundamentals," Carroll said. "We strictly did that. That's the technical part of breaking on the football, and good pass-drops and stuff like that, to ensure that we weren't giving up some loose areas in our zones and things. Guys did an excellent job. As good a job as we've done probably all the way back to the Denver game of driving on the football, making tackles, making hits in the open field, and the consistency of that, which is absolutely critical to our play and our style of how we play defense. This was the best game that we've had, and most consistent game we've had at doing that. I think last week had an impact on it, everybody drawing back in to going back to basics, and we're going to continue to do that. It's an opportunity for every team to get better fundamentally as the season goes on, that doesn't always happen. That happened (against Minnesota). You saw a shift in really the tightness of our zone play, and the plays that the guys were making coming out of their zones. So that's what happened."
Team photographer Rod Mar went with the Seahawks on their business trip to Minnesota and had this perspective of the team's exciting 38-7 win over the Vikings in Week 13.