Three Washington state high school football programs will receive access to a professionally built technology-influenced training platform this year, thanks to a donation announced Thursday by the Seahawks and Volt Athletics, a Seattle-based sports tech company that brings high-level sport performance programs to athletes and teams.
Seattle's Ingraham High School, Tukwila's Foster High School, and Tacoma's Stadium High School will benefit from the partnership this year, building off of last year's inaugural donation to Renton High School, Burien's John F. Kennedy High School, and Sumner High School. 
Under Pete Carroll, the Seahawks have become one of the NFL's top programs in promoting player safety. The 'Hawk Tackle,' the Seahawks head coach's rugby-style takedown that he's been teaching his team in Seattle, has been embraced and employed by football coaches across all levels of the sport. Finding ways to enhance and extend those thoughts on player safety is what the Seahawks and Volt are hoping to accomplish by offering this type of training program to local youth.
"It's all about building a safer game for all players," said Seahawks Vice President of Community Outreach Mike Flood. "The Seahawks are dedicated to helping young athletes get access to the right training resources. Our continued partnership with Volt is a great step toward this goal, and helps provide local coaches and athletes the opportunity to train properly and safely."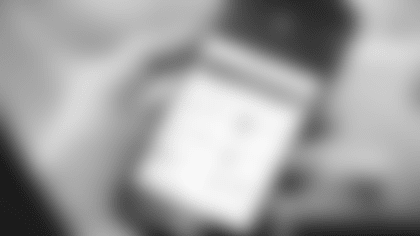 Volt's technology personalizes each athlete's program based on factors like age, experience, and the position they play to develop strength, muscle mass, and explosiveness. It prescribes unique workouts that are available on the platform's mobile app, where athletes can track sets, reps, and weights, as well as view specific workout instructions, movement technique demonstrations, and coaching tips. 
"The Seahawks continue to take a proactive approach in developing the next generation of youth and high school football players, and we're proud to play a part," said Dan Giuliani, Co-Founder and CEO of Volt Athletics. "We're excited that we're able to give back to the local Seattle area, and leverage our technology to provide safe and effective training." 
More than 100,000 coaches and athletes around the country use Volt's technology, and Tukwila's Foster Bulldogs are among those looking forward to joining the crowd. 
"Being selected by the Seahawks to receive Volt is a big deal for our team," said Elijah Ruhl, head football coach at Foster High School. "We want what's best for our athletes. The kids love the training, and it's great for us coaches because we're able to provide our athletes with high-quality training focused on long-term development."