When Jamal Adams went out with a groin injury early last season, not a lot of people outside of Seattle's locker room knew about his replacement, Ryan Neal, who up to that point had only appeared in a handful of games on special teams for the Falcons and Seahawks.
Over the next four games filling in for Adams, however, Neal showed he belonged in the NFL, so much so that this year the Seahawks have played a significant amount of dime defense (six defensive backs) in large part to get Neal on the field.
Now with Adams unfortunately out for the season with a shoulder injury, Neal will step back into the starting lineup. And while nobody, least of all Neal, is expecting him to be Jamal Adams, the Seahawks do have a ton of confidence in the player who will take over at strong safety.
"We're very confident (in Neal), because we kind of had this situation happen last year with Jamal," linebacker and defensive captain Bobby Wagner said. "Unfortunately, he missed some games, and Ryan came in and showed he's a baller, which is a reason why he's playing a lot more this year because of that. We're confident in Ryan. We understand that he can do the job. We're still going to miss Jamal."
Filling in for Adams last year, Neal recorded a pair of interceptions, one of which sealed a win over the Cowboys in the game Adams left with his groin injury, 44 tackles and five passes defensed. Neal's numbers this year aren't overwhelming—he has 23 tackles and two passes defensed—but nearly every play he has made has been in the form of a crucial third-down stop. And now the Seahawks are counting on him to be that type of playmaker every down.
"Ryan has been in this position before, he's really stepped up and has done a really good job," said defensive coordinator Ken Norton Jr. "But we will miss Jamal, no doubt."
For Neal, who came into the league as an undrafted free agent out of Southern Illinois in 2018, the next month represents a huge opportunity to prove himself as a starting-caliber safety—though one could argue he already showed that a year ago—and while he's looking forward to the opportunity, he's as heartbroken as everyone else in the locker room over how this chance came about.
"You hate seeing something like this happen to somebody who works extremely hard at their craft, gives it everything, is very passionate—to have that happen to him again, it's something that's a big blow," Neal said. "Losing a special guy like that who means a lot to everybody on the team. Unfortunately, it's the second time this has happened, in kind of similar fashion which is crazy. For me, it's just the same thing. Step in, be accountable, be there for the people around me, be there for my team, the defense, the coaches. Everything. Of course, it's an opportunity for me, but it isn't about me. It's about everybody else and how can we keep things rolling in the direction we've got it. My whole mindset is step in, do my job, do it to the best of my ability to help us win games. That's just how I'm looking at it."
Since last season, Neal has spent a lot of time shadowing Adams, both to learn from one of the best in the business, and also to make sure that in the event he does have to take over that role, he'll be ready to do what is needed so the transition can be as seamless as possible from a schematic standpoint. But while Neal is ready to take over for Adams, he isn't going to try to be Adams.
"You do want to get advice from a guy like that, that's an All-Pro, Pro-Bowler we're talking about," Neal said. "Going over to his house, always in his ear, what does he see, how does he see it? The one thing is this, I'm not Jamal. That's a special kid with special talent. I'm Ryan Neal, so Ryan Neal's going to do what Ryan Neal's going to do."
That Neal is even in this position to potentially start the final five games of the season are a testament to not just his talents but his perseverance. Despite a standout career at Southern Illinois, an FCS school, Neal wasn't on a lot of NFL teams' radars. He didn't get an invite to the NFL Scouting Combine, nor was he invited to any of the showcase college all-star events like the Senior Bowl or the East-West Shrine Bowl. Neal didn't expect to get drafted, and he wasn't, then he signed with the Eagles after the 2018 draft.
The Eagles cut Neal early in camp that year, then he signed with the Falcons and spent most of his rookie season on the practice squad before a late-season call-up. When the Falcons waived Neal before the start of the 2019 season, he signed to Seattle's practice squad, then he again got a late-season call-up to the 53-man roster. When Neal was waived by the Seahawks prior to the start of the 2020 season, he started to wonder if it was time to consider life after football, but instead he stuck with it, joined the practice squad, then only had to wait a few weeks for his opportunity when he was elevated from the practice squad for Seattle's Week 3 game against the Cowboys, the game in which Adams left with a groin injury.
"You go in, undrafted, and I got cut before the first preseason game," he said. "Went to Atlanta, and made the practice squad there, and then I got cut again. That was cut number two, so I was like, 'All right.' Ended up coming out here, when I first got here, I was playing corner. I got a phone call in the offseason saying that want to try to you at safety again. I'm like, 'All right. Cool.' I had a really good camp and didn't make it again. It was just like, 'Is it time to grow up, or is it just time to face the facts? This might be as far as I go.' You contemplate stuff like that. Good thing I've got a great support system around me, people who believe in me and talk some sense into me. What else would you rather be doing? I'm just like, 'Let's go back and do it again.' Everything just came through, and I'm here now."
With Adams out for the season, the Seahawks are glad Neal decided to stick it out last year and not let another career setback cause him to give up on his NFL dreams, because now the team is counting on him to give them solid play at safety for the rest of the season. And given what Neal showed last season while filling in for Adams, and this year in the dime role, everyone in the Seahawks locker room is confident he'll get the job done.
"We're very fortunate that Ryan has been playing all year long, has been a come-through guy, has been a playmaker, and a big contributor, so he will jump right into that spot," Seahawks coach Pete Carroll said. "We are fortunate to have a guy that has been that active."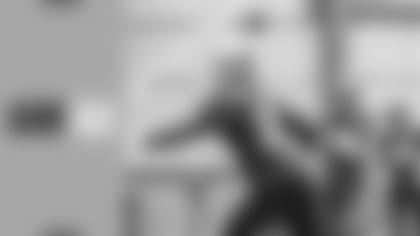 Listen To The Hawk Talk Podcast
Every week, Michael Bumpus and Nasser Kyobe release two podcasts analyzing the Seahawks previous game and previewing the next Seahawks opponent. Available on Spotify, Apple Podcasts, and wherever else you get your podcasts.
Take a look back through history at the Seahawks' matchups against the Texans as the two teams ready to face off during Week 14 at NRG Stadium.