The Seahawks signed tight end Clayton Echard, an undrafted rookie out of Missouri. Receiver Tyler Slavin was waived/injured to make room on the 90-man roster. Echard took part in Seattle's rookie minicamp as a tryout player.
Echard, who is 6-foot-4, 261 pounds, had two catches for 14 yards last season, serving primarily as a short-yardage tight end according to Missouri's website. He also spent time on the defensive line at Mizzou before settling at tight end and was a contributor on special teams. Echard will wear No. 85.
Slavin, who signed a future contract with the Seahawks in February, will revert to Seattle's injured reserve list if he clears waivers.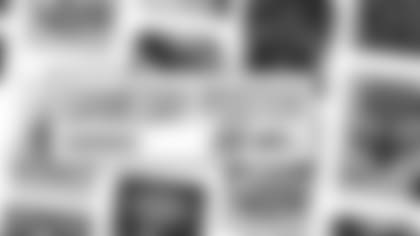 Gameday Posters - On Sale
Back in 2021 is the Seahawks Gameday Poster series, offering fans an exclusive limited-edition keepsake featuring designs by local artists. The series will include eight 18"x24" posters with unique artwork depicting the team's 2021 regular season home game matchups against opposing teams. Posters go on sale each week leading up to a home game on the official Seahawks mobile app.