The Seahawks aren't looking to claim any moral victories after a third straight loss. Close scores or not, injured starting quarterback or not, the Seahawks are 2-5 and in a pretty big hole to start their season.
However, if the Seahawks are looking for a reason for optimism that they can still get back on track and start winning some games, the best sign over the past two weeks might be the play of a defense that has improved considerably after struggling earlier in the season.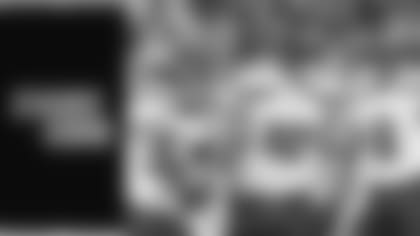 Re-live Each Game With The Seahawks Rewind Podcast
Re-live every Seahawks game this season with game highlights, player and coach postgame interviews, and a whole lot more. Available on Spotify, Apple Podcasts, Stitcher and wherever else you might get your podcasts.
"All in all, the defense did a really nice job tonight," Carroll said. "They did a really good job in so many ways. We had one situation that we really screwed up, and I think they had a 20-play drive, they got some fourth down conversions. But I think we were 2 out of (13) or something on third down. We have made a big jump and we've turned the corner on a lot of areas on our defense. I think the defense is playing—you go back three or four weeks, we've turned it. And so, we can expect those guys to continue to play really well and be a factor. Thirteen points against any NFL team is remarkable, so I'm counting on those guys to keep improving."
The Saints haven't been a dominant team on offense this year, but they have done several things well enough to be 4-2, most notably thriving in the red zone. Coming into Monday's game, the Saints had scored touchdowns on 13 of 14 trips to the red zone, but against Seattle the Saints were 1 for 4 inside the 20, though really it was 1 for 3 because their final red zone possession was at the end of the game when they took a knee. As Carroll noted, the Seahawks also continued their trend of playing good third-down defense, holding the Saints to a 2-for-13 rate, and over the past four games Seattle's opponents are just 11 for 51 on third down following Minnesota's 9-for-13 performance in Week 3.
"We're making plays, we're stopping guys from scoring touchdowns—we had some big red-zone steps down against a team that knows how to get into the red zone," linebacker Bobby Wagner said. "So I think that's definitely something, we improved our third down numbers, so we've had some improvement, we've just got to make some plays, make some turnovers, things of that nature."
The obvious flaw in another otherwise strong performance defense was the performance of Saints running back Alvin Kamara, who had 10 catches for 128 yards, including eight for 109 and a touchdown in the first half, but beyond getting beat by one of the NFL's most dangerous running back, there was a lot to like about the defense for the second straight week.
"The line of scrimmage continues to get better, Carroll said. "Everybody's really comfortable with what we're trying to get done. The corners are playing more consistently. Kenny (Norton Jr.) has adjusted some stuff to help them. And they've really taken off with it. And we've had good fortune to have most of the guys out there—we didn't have Darrell (Taylor) tonight, it would have been nice to have him. They've just turned the corner. You've already seen this story. Look at the third downs, guys. The third downs in the last month, OK, it's a month of third downs… That's fantastic play. Nobody's playing better than that. Nobody's doing better than that. And so, that's going to give us a chance. And we'll have a chance to have a great surge in the second half of the season."