The Seahawks assigned numbers to the incoming rookie class earlier this month, a group made up of eight draft picks and 17 undrafted free agents.
First-round pick Jordyn Brooks will wear No. 56, a change from his college number, 1, which is not an option for NFL linebackers. Second-round pick Darrell Taylor also changes numbers from 19 at Tennessee to 58 with the Seahawks, while third-rounder Damien Lewis will wear No. 68, the number he wore at LSU. Former Stanford tight end Colby Parkinson will also keep his college number, 84, while running back DeeJay Dallas will invert his number from the University of Miami, going from 13 to 31. Alton Robinson's college number, 94, was taken by Rasheem Green, so the fifth-round pick out of Syracuse will wear No. 98. Freddie Swain will go from 16, the number he wore at Florida—and one that is already taken by Tyler Lockett—to No. 18, while fellow receiver Stephen Sullivan will wear No. 87. 
As is true every year, it's worth remembering this time of year that numbers can changed between now and the start of the season.
2020 Draft Class
LB Jordyn Brooks 56
DE Darrell Taylor 58
G Damien Lewis 68
TE Colby Parkinson 84
RB DeeJay Dallas 31
DE Alton Robinson 98
WR Freddie Swain 18
WR Stephen Sullivan 87
2020 Undrafted Rookie Free Agents
DT Josh Avery 63
RB Patrick Carr 39
OT Tommy Champion 79
WR Seth Dawkins 13
WR Aaron Fuller 2
QB Anthony Gordon 6
CB Gavin Heslop 9
RB Anthony Jones 36
DT Cedrick Lattimore 75
TE Tyler Mabry 85
DE Eli Mencer 43
FS Chris Miller 33
FS Josh Norwood 41
CB Debione Renfro 38
CB Kemah Siverand 8
DE Marcus Webb 48
TE Dominick Wood-Anderson 46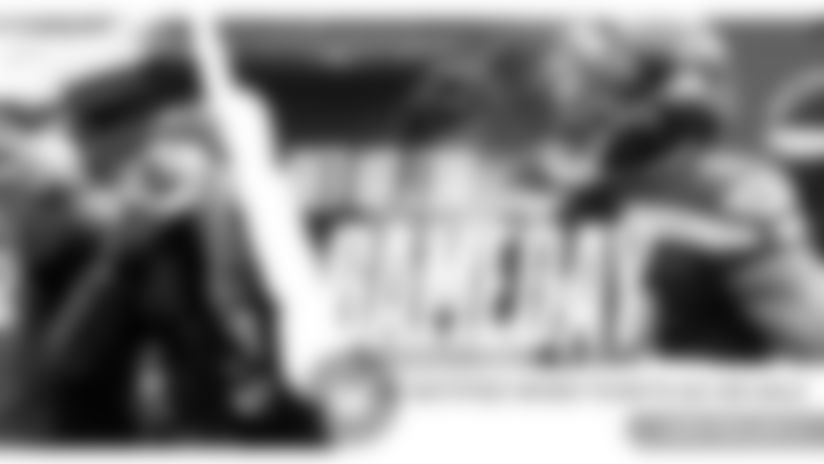 Be notified when single game tickets go on sale!
The 2020 Schedule is out! Sign up to be notified when single game tickets go on sale.