The Seahawks re-signed Will Tukuafu Wednesday, bringing back the fullback who spent the past two seasons in Seattle, as well as part of this season.
Tukuafu, who appeared in 23 games with the Seahawks over the past two seasons, was a free agent heading into this season and re-signed with Seattle in August. He was released prior to the start of the season, then re-signed after Seattle's season opener. After playing seven snaps at fullback in Seattle's Week 2 loss in Los Angeles, Tukuafu was released again. The Seahawks have gone without a true fullback since then, at times using tight ends in that spot. Luke Willson had done the bulk of the fullback work since Tukuafu's release, but he is currently recovering from arthroscopic knee surgery.
Tukuafu said he has spent the past few weeks away from the team back home in Utah with his wife and three young children, "being a family man," while also working out so he could be ready for an opportunity like this.
"You just keep trucking along," he said prior to Wednesday's practice. "It's like anything in life. You get turned down for one job opportunity, you can't be like, 'Oh, that's it.' You've just got to keep pushing, man, so that's what I do."
Having come into the league as an undrafted free agent in 2010, Tukuafu is well-versed on how the business side of the game works, so it hasn't fazed him to be signed and released multiple times since August.
"This is how it is," he said. "Especially for a guy who came in as a tryout player seven years ago, I understood. That's how the business goes, so I don't take offense, I'm just grateful for another opportunity to get back to work."
Seattle offensive coordinator Darrell Bevell said Tukuafu's familiarity with the offense played a role in bringing him back to the 53-man roster.
"He knows our offense and he has that toughness, that mentality, kind of the grind-it-out mentality," Bevell said following Wednesday's practice. "A fullback kind of gives you another dimension. It's different than putting Luke [Willson] back there, or putting Brandon Williams back there. Obviously, Luke went down, so that enabled us to be able to pick up the fullback as well. But I just think that physical part of the puzzle that we didn't feel like we had."
Spiller, a former first-round pick who signed with the Seahawks earlier this season, appeared in two games, rushing three times for 9 yards and catching five passes for 43 yards, including an 8-yard touchdown in Seattle's Week 4 win over the New York Jets. Spiller was inactive for Sunday's game at Arizona with rookie running back C.J. Prosise returning from a wrist injury to serve as Seattle's third-down back.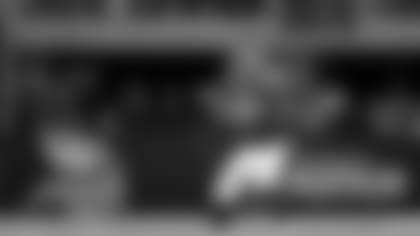 The Seahawks also signed quarterback Joel Stave to their practice squad, filling the spot that opened up Tuesday when running back Zac Brooks was released. Stave, signed with Minnesota as an undrafted free agent out of Wisconsin, and had been on the Vikings' practice squad this season before being released this week. Stave redshirted on the 2011 Badgers team that went to the Rose Bowl with Russell Wilson as its quarterback. Stave appeared in all four preseason games with the Vikings, completing 28 of 51 pass attempts for 285 yards and one interception.