That's the number of players Executive VP/General Manager John Schneider and head coach Pete Carroll have drafted to the Seahawks since taking over as the team's top two decision-makers ahead of the 2010 season.
Schneider and Carroll enter this year's draft - the pair's sixth selection process together - armed with a League-high 11 picks. They're without a first-rounder after trading the No. 31 overall choice to the New Orleans Saints as part of the trade for tight end Jimmy Graham. So Seattle's first pick will come in the second round (No. 63 overall), followed by one pick in the third (No. 95), three in the fourth (Nos. 112, 130 & 134), two in the fifth (Nos. 167 & 170), three in the sixth (Nos. 181, 209 & 214), and one in the seventh (No. 248).
Twenty-five of the 48 players drafted under Schneider and Carroll remain on the Seahawks' current roster, 19-of-30 since 2012, including 11 starters, with six being selected to the Pro Bowl and four earning All-Pro recognition.
2010
Round 1
T Russell Okung (No. 6 overall), S Earl Thomas (No. 14)
Round 2
Round 4
CB Walter Thurmond* (No. 111), DE E.J. Wilson* (No. 127)
Round 5
S Kam Chancellor (No. 133)
Round 6
TE Anthony McCoy (No. 185)
Round 7
DE Dexter Davis* (No. 236), WR Jameson Konz* (No. 245)
* signifies a player no longer with the team
Picks Still On Team: Four
Worth Noting: Schneider and Carroll selected three eventual Pro Bowl players with their first three picks in the 2010 draft: left tackle Russell Okung, free safety Earl Thomas, and wide receiver Golden Tate, who received Pro Bowl recognition in 2014 as a member of the Detroit Lions. The team also netted an eventual Pro Bowl/All-Pro player in the fifth round in strong safety Kam Chancellor and found an eventual starting cornerback in round four in Oregon's Walter Thurmond.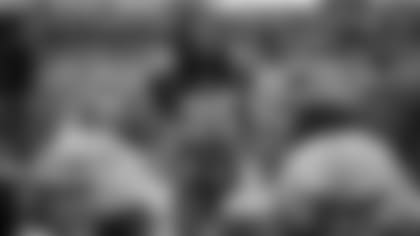 2011
Round 1
G/T James Carpenter* (No. 25 overall)
Round 3
Round 4
LB K.J. Wright (No. 99), WR Kris Durham* (No. 107)
Round 5
CB Richard Sherman (No. 154), S Mark LeGree* (No. 156)
Round 6
CB Byron Maxwell* (No. 173)
Round 7
DE Pep Levingston* (No. 205), LB Malcolm Smith* (No. 242)
* signifies a player no longer with the team
Worth Noting: The Seahawks' top two picks in 2011 didn't find as much success in Seattle as the team's top picks from a year prior, even though both offensive linemen - James Carpenter and John Moffitt - saw extensive snaps in the starting rotation. Carpenter started 44 games (including playoffs) for the Seahawks before signing a free-agent deal with the New York Jets this offseaosn, while Moffitt was traded to the Denver Broncos after two seasons with the team and has since retired from football. The Seahawks continued their streak of finding gems in the draft's later rounds, unearthing eventual starting linebacker K.J. Wright in round four, eventual Pro Bowl/All-Pro cornerback Richard Sherman in round five, eventual starting cornerback Byron Maxwell in round six, and eventual Super Bowl XLVIII MVP linebacker Malcolm Smith in round seven.
2012
Round 1
DE Bruce Irvin (No. 15 overall)
Round 2
Round 3
QB Russell Wilson (No. 75)
Round 4
RB Robert Turbin (No. 106), DE Jaye Howard* (No. 114)
Round 5
LB Korey Toomer* (No. 154)
Round 6
CB Jeremy Lane (No. 172), S Winston Guy* (No. 181)
Round 7
G J.R. Sweezy (No. 225), DE Greg Scruggs (No. 232)
** signifies a player no longer with the team *
Picks Still On Team: Seven
Worth Noting: The 2012 class went a long way toward establishing a foundation of talent that would eventually carry the Seahawks to back-to-back Super Bowls, including the franchise's first Lombardi Trophy following the 2013 season. Drafted as a defensive end, Bruce Irvin led all rookies with 8.0 sacks his rookie year and has since transitioned to be one of Seattle's three starting linebackers. Bobby Wagner, who earned Pro Bowl/All-Pro honors this past season, immediately started at middle linebacker and collected consideration for the NFL's Defensive Rookie of the Year award. Russell Wilson won a three-way competition for the Seahawks' starting quarterback job over veterans Matt Flynn and Tarvaris Jackson and went on to outpace the likes of Dan Marino, Matt Ryan, and Andrew Luck for the most regular-season wins (36) by a quarterback in his first three years during the Super Bowl era (since 1966). The team also found 'Beast Mode' backup Robert Turbin in round four, picked up nickel cornerback Jeremy Lane in round six, and turned seventh-round pick and college defensive tackle J.R. Sweezy into one of the game's better offensive guards.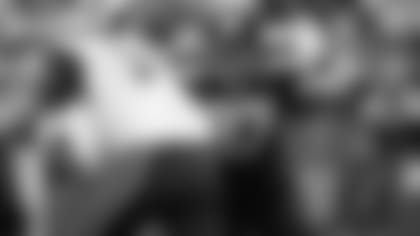 2013
Round 2
RB Christine Michael (No. 62 overall)
Round 3
Round 4
WR Chris Harper* (No. 123)
Round 5
DT Jesse Williams (No. 137), CB Tharold Simon (No. 138), TE Luke Willson (No. 158)
Round 6
RB Spencer Ware* (No. 194)
Round 7
G Ryan Seymour* (No. 220), LB Ty Powell* (No. 231), G Jared Smith* (No. 241), T Michael
** signifies a player no longer with the team *
Picks Still On Team: Five
Worth Noting: Running back Christine Michael, the team's first pick in 2013, has yet to see much of the field working behind starter Marshawn Lynch and his more-than-capable backup Robert Turbin. Third-round defensive tackle Jordan Hill had a strong sophomore season for the Seahawks, tallying 5.5 sacks before a calf injury landed him on injured reserve late in the year. Seattle has received a mixed bag of production from its 2013 fifth-round picks, with tight end Luke Willson supplying solid production from the start, cornerback Tharold Simon showing ups and downs in his second NFL season after spending 2013 on injured reserve (foot), and defensive tackle Jesse Williams - who's been sidelined the past two seasons (knee) - re-joining the Seahawks earlier this month after he was waived prior to the start of NFL free agency.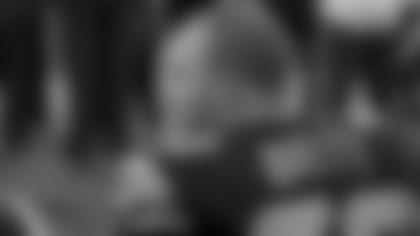 2014
Round 2
WR Paul Richardson (No. 45 overall), T Justin Britt (No. 64)
Round 4
DE Cassius Marsh (No. 108), WR Kevin Norwood (No. 123), LB Kevin Pierre-Louis (No. 132)
Round 5
DT Jimmy Staten (No. 172)
Round 6
T Garrett Scott* (No. 199), CB Eric Pinkins (No. 208)
Round 7
FB Kiero Small* (No. 227)
** signifies a player no longer with the team *
Picks Still On Team: Seven
Worth Noting: The Seahawks got the most production from their 2014 class out of offensive lineman Justin Britt, who started 16 games at right tackle this past year. Fellow second-rounder Paul Richardson came on strong toward the end of 2014 as the team's third receiver behind Doug Baldwin and Jermaine Kearse, finishing the year with 29 grabs for 271 yards and a touchdown while also serving as the club's primary kick returner. But Richardson wound up on injured reserve after suffering an ACL injury in the Seahawks' divisional-round playoff against the Carolina Panthers, putting his readiness to open the 2015 regular season in jeopardy. The team's 2014 fourth-rounders - defensive end Cassius Marsh, wideout Kevin Norwood, and linebacker Kevin Pierre-Louis - each showed promise in their rookie seasons and if healthy should compete for more playing time moving forward.
RELATED