A BEACH SOMEWHERE ON THE NORTH SHORE OF OAHU — Over a fence, up a hill and back down the sand dunes lies a beach you'd never find if someone in the know wasn't leading you there.
And past that fence, over the hill just steps away from the Pacific Ocean sits a secluded training ground for a handful of NFL athletes, including Seahawks Pro-Bowl defensive end Michael Bennett.
Bennett spends his offseasons living in Honolulu—his wife, Pele, is from Hawaii—but while he is living in paradise several months a year, this is hardly a vacation for one of the NFL's top defensive linemen.
Working closely with Kevin Chang at Hawaii Optimum Performance, Bennett prepares for the upcoming NFL season not just with intense workouts at HOP's gym, but also with workouts at his home gym and pool, and also through intense beach workouts on Fridays.
"Sand is the best coach there is," said Chang, who is also the managing director of the Bennett Foundation. "If you don't place your foot in the right position to drive, you don't move anywhere. The sand helps, it's the No. 1 coach when you're out here."
A meeting kept Bennett from attending last Friday's beach session, but the fact that there were still five NFL players taking part in the workout helps show the respect Bennett has earned around the league. Throughout the offseason, several NFL players, most of them defensive linemen, come to Hawaii to train with Bennett and HOP. And yes, the draw of a trip to Hawaii certainly doesn't hurt, but a big reason NFL players representing multiple teams were in town last weekend, and will continue to come and go over the next couple of weeks, is that it gives them a chance to work with and learn from Bennett.
"I soak everything in," said DeForest Buckner, who the San Francisco 49ers drafted in the first round of the 2016 draft. "Everything he talks about, that he preaches, I'm listening, I'm soaking it all in, because he's been there and done that. He's not only trying to make us better pass rushers, but better leaders for our teams and better people off the field too. I'm just soaking it all in and picking up as much as I can."
Buckner was one of four 49ers in town to work out with Bennett and also coach at his camp, along with Arik Armstead, Ronald Blair and Eli Harold. Also in town were Seahawks rookie Nazair Jones, Cleveland defensive tackle Xavier Cooper, a former Washington State standout, and former Seahawks linebacker and current free agent Mike Morgan. Seahawks pass-rushers Cliff Avril, Cassius Marsh and Frank Clark are all expected to join the workouts this week, as is former Seahawks and current Oakland Raider Bruce Irvin.
"That mentorship is everything," Chang said. "That's how Mike learned. He learned from Keith Millard and other guys who were in the league. When we started doing this three years ago, he started coaching our college kids. I noticed that he has a knack for coaching. I told him, 'That could be your next career.' He said that takes too much time, but he's great at doing this mentorship."
When the 49ers picked Buckner with the No. 7 overall pick, the Hawaii native got an unexpected text from Bennett asking if he would be on the island before training camp. Buckner brought fellow Oregon Duck Armstead for a 10-day session last year, and got enough out of it that they not only came back for more, but brought a couple of teammates along with them.
"We thought it was good work, and learning from Mike, it was really cool being able to just gain all that knowledge from him," Buckner said. "Me and Arik found it really helpful and wanted to learn more from him, so that's why we came back this year."
In addition to NFC West rivals working together, an additional interesting element of these workouts sessions is that they include not just NFL athletes, but also local athletes who train with HOP. During Friday's beach session, Kyle Chinen, an offensive lineman at Brair Cliff University, a NAIA school in Sioux City, Iowa, had NFL starters encouraging him as he struggled to get through a final set of sprints. Earlier, Harold called out Kasey Isobe, a soccer player at Portland State, to go head-to-head in a footwork drill, and the quick-footed Isobe more than held her own against Harold and through the morning workout, as did Amber Popovich, who plays softball at the University of Puget Sound.
"It was an amazing experience. It's really cool. I've learned a lot working with those guys," Chinen said. "During a workout last month, it was just me and (Bennett) and coach Ma'a Tanuvasa, and we were working on my hand technique and stuff. I learned a lot from Mike. Then to get to work with the other NFL players was definitely a good experience.
"It's definitely a motivation boost. On Friday especially just hearing them encourage me to finish those sand drills even though I was pretty beat, I was gasping for air. Just hearing them try to motivate me really helped."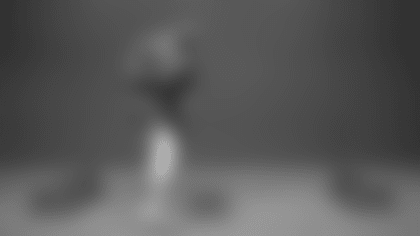 "Don't Be Quitters!"
Once Bennett, whose arrival was delayed a bit by traffic, finished a warmup and joined the group, he spent his workout alternating roles between athlete who was training for his season and mentor who was helping his peers improve their games.  
Chang led the players through a grueling series of workouts, then Tanuvasa, a member of the Hawaii Sports Hall of Fame who won two Super Bowl rings with the Denver Broncos, took over to lead the football drills, but Bennett was a very involved assistant coach, if you will.
"It's not just technique, it's his mindset," Tanuvasa said. "The way he approaches the game, the way he carries himself, not just on the field but off the field, and the way he is in the community, these guys are absorbing a lot of knowledge from him, and I can see a difference in them already with how they approach the game and approach life."
When Jones, one of the Seahawks' four third-round picks selected this spring, tried to sit out a rep during one drill, Bennett got his attention and motioned for him to get up and finish the drill. Later, Jones would have to cut his workout short, the result of a case of heat stroke that had left him sick and sapped his energy. Even though spending four hours in the sun working at Bennett's camp a day earlier contributed to that ailment, Bennett wasn't going to let a rookie off the hook.
"Don't quit on me in a game," Bennett told Jones. "That won't be a problem," Jones answered.
Call it rookie hazing, call it a veteran trying to motivate a young player in whom he sees a lot of potential, but Bennett didn't take it easy on Jones the rest of the day.
After Jones left to get some rest at his hotel, Bennett then turned to his 10-year-old daughter Peyton, who had tagged along for this day's workout, and attempted to use Jones' early departure as a life lesson on finishing. Later Bennett would point out that he couldn't wait to tell Cliff Avril about the incident, a pretty strong indicator that Jones will not live this one bad day down anytime soon.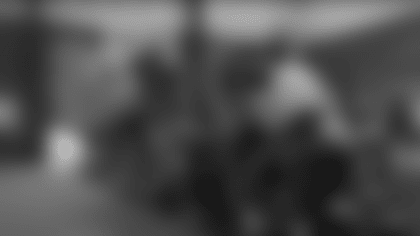 It's probably unfair to classify somebody as not giving their all because of heat stroke, but the exchange did provide at least a glimpse of how obsessively driven Bennett is when it comes to football, a big reason he has been able to go from undrafted rookie to Pro Bowler who is often talked about as being one of the top defensive linemen in football.
And while Bennett was hard on his teammate in those moments, he spent a lot more time Monday helping Jones and the rest of the younger players. During football workouts, Bennett would take the lead from Tanuvasa at times, giving instructions on a particular drill. At other times, Bennett stepped out of line and skipped his turn so he could pull a player aside, working with Jones on his technique on a bag drill, or helping Morgan with his hand-fighting.
"It's super beneficial just to have someone like that to pick his brain, and also support you in your career, wanting you to succeed, especially an experienced guy," Armstead said. "He doesn't have to do that, but he does it out of the kindness of his heart. He wants to see younger players succeed just like him. It has been very beneficial. It's really all aspects of the game. Technique-wise, I learned a lot from him, but also how to be a leader, how he approaches the game mentally, and how he treats his teammates. I learned a lot from him mentally and physically."
When the workout session ended, the exhausted players rehydrated and had lunch, some doing so while sitting in ice baths Chang set up in the parking lot outside the gym. As most of the group still sat around checking their phones and enjoying a well-earned lunch, Bennett got in his truck to drive away. From the back seat, Peyton Bennett had a message clearly learned from her father.
"Bye," she yelled with a grin through an open window. "Don't be quitters!"
Seahawks defensive end Michael Bennett and other NFL players including Seattle's Nazair Jones work out in Hawaii.