LAS VEGAS — The temperature was rapidly approaching 100 degrees Fahrenheit as backpack-toting Planeswalkers (more on that word later) lumbered off the city's monorail, traversed down the transit center's escalator steps, and cycled into the thank-goodness-it's-air-conditioned Convention Center, where they would proceed to enjoy hours upon hours of all things Magic: The Gathering.
Fans of the globally popular trading card game, which has roots in the Pacific Northwest with its Wizards of the Coast headquarters located in Renton, Washington, had come together in the middle of the Nevada desert for Grand Prix (GP) Las Vegas, Magic's largest GP of the season.
With an estimated 9,000 entries tallied for the three large tournament portions of the event, the Sin City celebration promised at least $150,000 in prize money to be awarded over the five-day occasion. Plenty more individuals found their way on site who were interested in being part of the one-of-a-kind Magic atmosphere that included a series of side events, creative cosplay, content creator panels, meetings with Magic artists, and the chance to interact with Magic influencers, influencers like the Seattle Seahawks' Cassius Marsh.
The soon-to-be 25-year-old defensive end started playing Magic when he was 11 years old, but his passion for the game wasn't well known until last November, when Marsh tweeted that his card collection had been stolen. The story quickly gained traction in the NFL and Magic communities, with Wizards stopping by the Seahawks' facility that same week to gift Marsh a box of replacement Magic goods, stacks of which came from the personal collections of Wizards employees.
Since then, Marsh has grasped onto his role as a Magic ambassador. He hosted a charity event at a local game store last December, and through Channel Fireball, a group that specializes in Magic content production, Marsh was invited to attend his very first GP as a special guest, and he quickly got to work slamming permanents down onto his classic-art playmat.
"WHO'S THE GUY ON THE END?"
Rocking a Milwaukee Bucks Ray Allen basketball jersey that prominently displayed his fully inked-up arm sleeves, Marsh sat down for his first spotlight event at GP Vegas: a "Spell-Slinging" affair that allowed GP-goers a chance to meet Marsh and play a game of Magic against him. Through the two-hour session, Marsh went 5-0 against his fellow Planeswalkers (the role players take on in Magic as they cast spell and creature cards in an attempt to reduce their opponent's life total from 20 to zero), while also taking time to get to know his competition, autograph Magic cards and memorabilia, pose for photos, and even issue a post-match phone call to an opponent's wife, who of course happened to be a huge Seahawks fan.
Midway through Marsh's "Spell-Slinging" event, though, a GP staffer sifted by. He paused next to a coworker, took note of the 6-foot-4, 245-pound, heavily tattooed human who was seated at the far end of the table next to Magic community mainstays and fellow "Spell-Slinging" special guests Melissa DeTora, a former Magic pro who works in R&D at Wizards; Josh Lee Kwai and Jimmy Wong, co-hosts of the 'The Command Zone' podcast; and Christine Sprankle, a premier Magic cosplayer.
GP Staffer 1:* *"Who's the guy on the end?"
GP Staffer 2: "Seattle Seahawks defensive end Cassius Marsh."
GP Staffer 1: "Oh. Sick."
The humorous yet informative exchange helped paint a picture of a larger point Marsh would make the next day, and a point that would also help illustrate an overarching it's-OK-to-just-be-yourself theme that Marsh would champion throughout the weekend.
"I get to come out here and just be myself," Marsh said. "Most of these guys don't even know who I am. If they weren't watching those podcasts that they watch anyways, regardless of if I'm on there or not, then they wouldn't even probably really know who I was. So it's cool to just come and be able to be myself and be low key for a little while."
"HOLY CRAP, THAT GUY PLAYS MAGIC?"
Josh Lee Kwai, who hails from Portland, Oregon, and Jimmy Wong, whose hometown lies in nearby Burien, Washington, are two respected and established members of the Magic community who along with Marsh were in attendance as special guests at GP Vegas. Both call themselves fans of the Seahawks, and when it comes to Magic, the duo specializes in the work they do for 'The Command Zone' podcast, a weekly source of info and entertainment for fans of the game's Commander format that encourages multiplayer play.
The pair's 'Game Knights' YouTube series offers a unique and interactive look at Magic gameplay featuring reaction and commentary from some of the industry's top influencers. Their sixth installment of the show included Marsh as one of their four on-screen personalities and Planeswalkers.
"I think everyone was real sad that he lost his cards," Lee Kwai said of Marsh. "But I think the overall response was, 'Holy crap, that guy plays Magic?'"
Wizards helped connect the two parties in L.A., where 'The Command Zone' podcasters are based and where the UCLA product Marsh calls home. 
"We were helping preview some cards for a new set, so it was like, 'Hey, can you build a deck for this thing?'" Wong recalled of the 'Game Knights' experience with Marsh. "We really ran into it blind not knowing what was going to happen with him when he came over."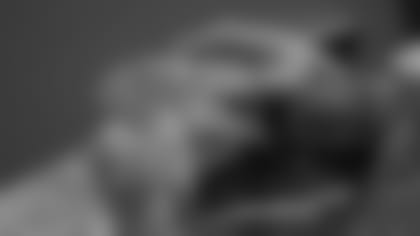 Give someone a basketball, ask them to dribble it three times, and you'll probably be able to tell what type of basketball player they are. The test can be similarly applied in Magic as well, offered Lee Kwai. Give someone a deck of cards, sit down to play, and by the time they draw three cards you'll probably be able to tell what type of Magic player they are.
"I mean I think there's a natural tendency, and it's probably not correct, but just to sort of assume that people are not super into it," said Lee Kwai. "Like, 'Oh, maybe they play, but how into it are they?' We found out super fast that he's really into it, but at first we were like, 'I don't know, he might show up and have only have played a few times.' We didn't know the backstory at all, and we've since learned, obviously. … We saw him dribble three times. We saw him draw three cards and were like, 'Oh, he knows exactly what he's doing.'"
Added Wong: "Yeah, he knows what's up. The lingo was all there."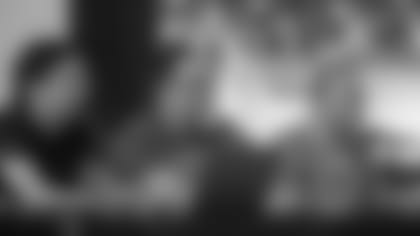 The 'Game Knights' episode proved to be the start of a budding friendship between Marsh and 'The Command Zone' crew.  
"He calls me 'bro,' so I'm just going to take that to the max. I'm moving in next week," Wong joked of his relationship with Marsh before adding, "Fortunately, Cassius is obviously a really chill dude, obviously he plays for the best team in the NFL, and loves the game as much as we do."
Said Lee Kwai: "He's one of the most down to earth guys. Again, I think there's the misconception about people in professional sports. He's just like a guy that plays Magic. As soon as the cards are out you totally forget that he's an NFL player and he's just a guy that's totally into Magic."
BREAKING, AND EMBRACING, THE 'NERD' STEREOTYPE
Back on the "Spell-Slinging" table at the Convention Center, Marsh amounted a sizable board advantage in a one-on-one game of Commander against GP Vegas attendee Justin Butt, a Seahawks fan — more accurately, a Marsh fan — who made the trip from Las Cruces, New Mexico (and yes, Butt is in fact his last name, as he enthusiastically pulled out his photo ID for proof before agreeing to be interviewed). 
Marsh's four-color Atraxa Planeswalker deck generated far too much advantage for Butt to continue to contend with, and the meet-and-greet game ended in favor of the professional athlete. 
"I like the Seahawks in general, but I'm a huge fan of Cassius," Butt said post-match. "Ever since I found out he played Magic and then when he got his collection stolen, I really felt for the guy. Then seeing him on the 'The Command Zone' and getting the chance to just play him, I'm like starstruck about playing him. I'm a huge fan."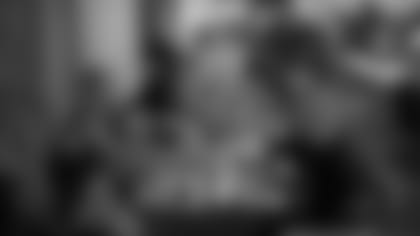 But Marsh's involvement with the game of Magic shies away from those more mainstream, widely accepted fantasy avenues, and it's not only brought more attention to the trading card game but helped break a stereotype — whether that stereotype be right or wrong — that Magic is just a game for the 'nerd' culture.
"For the longest time I was ashamed of playing Magic because it's considered this stereotypical nerd game, and 'Oh, you spend money on cardboard!'" said Butt. "But people like Cassius, people that are outside of that norm are making it so much better for every player in the community to feel more welcome. Like when people ask you, 'What do you play?' and I proudly say Magic it's because of people like Cassius who make it to where it is socially acceptable to play this game. It's no longer this, 'Oh, you play Magic?' It's, 'Wow, you play Magic? I've heard about that!'
"Having somebody as huge as Cassius play is mind-blowing. He definitely helps the community a lot. He helps people come out of their shell. It's groundbreaking, in my opinion."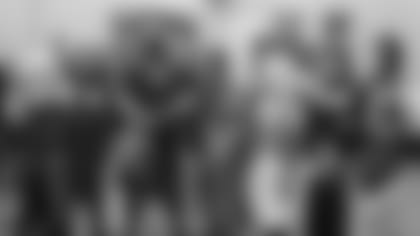 When Marsh hears stories like Butt's, he notes that encouraging others to be themselves and embrace the game they love is one of the best aspects of his newfound fame.
"That's honestly my favorite part about the whole experience," said Marsh. "I love the game of Magic. For a while I was kind of that way, I mean I wasn't ashamed of it, but I wasn't going to jump out in the open and tell everybody, 'Hey! I love Magic! Come play!' But I think that it's great that people aren't worried about what others think. I think that's a growing thing in today's day and age, not to judge others. Being a nerd, it's a great thing.
"A lot of these people in here make a lot of money — probably people in here make a lot more money than I do — and you wouldn't know it because they're low key. There's probably at least 100 people in here that are more successful than me. It's just a humbling game. 
"Nobody cares who you are, what you do. They just want to know how good you are at Magic, and if you have some cool cards."
"HE IS A LINK BETWEEN TWO WORLDS"
Historically speaking, reading the comment section on a YouTube video is never a good idea. But that wasn't the case when Marsh appeared on the sixth episode of 'Game Knights.' To the surprise of Lee Kwai and Wong, the response they received from having Marsh on the show was nothing but positive, and it tapped into an entirely new set of fans who follow Marsh and the NFL.
"There wasn't any of that bad stuff about him," said Lee Kwai. "It was mostly just like, 'Wow, that guy's like me!' I don't think your average Magic player gets to look at a professional athlete and say that person's like me in any way. Your average Magic person, they see sports on T.V. and the guys run down the field blowing people up. There's nothing about that that they can relate to. Just to be able to look at somebody that does that, and also does a thing they love, is an experience that a lot of those people have never had. That was something that was said over and over, 'Oh, that guy plays Magic!' And the fact that he knew Magic so well — that three dribble thing we talked about — I think that's what got them. It wasn't somebody just casually playing, it was, 'This guy loves the thing I love.'"
Personalities like Lee Kwai and Wong represent worthy ambassadors for the game of Magic, but having the presence of an individual like Marsh, who has ties to the world of professional sports, has the potential to take the game to places it's never been before.
"I think it's huge, the splash that he can make or the difference that he can make," Lee Kwai said. "The ripples that can come out of it are bigger than almost anybody because it's so counterintuitive to what people think Magic is. And speaking of misconceptions, I think there's a misconception about what kind of person is going to like something. A lot of people, they never try it because of that, so you see somebody like Cassius and it's so not what you'd expect, and from both sides. It makes people that play Magic sort of like, 'Oh, maybe I'm not so different.'
"Ever since high school it's been the nerds and the jocks thing and it kind of gets separated that way and it's unfortunate. It's nice when somebody comes along and goes, 'No, there's not that boundary.' He kind of embodies that idea that I think is super important just in general in the world, not just for Magic."
Added Wong: "Yeah, and those boundaries have gotten less and less over the generations and this generation I think is really one that benefits from having someone like Cassius. He may not see himself as an ambassador, but 100 percent he is a link between two worlds that people typically from older generations would look at and just not associate the two ever."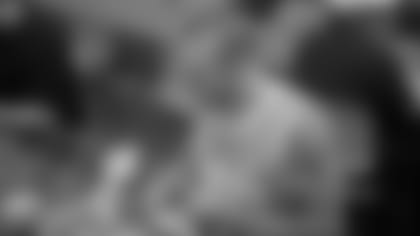 WHERE MARSH AND MAGIC GO FROM HERE
Marsh's second day on the GP circuit saw him compete in the Modern format's main event, where he piloted a "Blue Moon" deck to a 1-1 finish — including one round that was streamed live on *Magic*'s official Twitch channel — before he (and his dog, Boss) bowed out to partake in a handful of other side events, one of which was a live recording of 'The Command Zone' podcast with Lee Kwai and Wong. Following his early exit from the tournament segment of the GP, Marsh reflected on what he's learned about the Magic community since making a splash on the trading card game's scene roughly seven months ago.
"Everybody's really awesome," he said. "They take care of each other. Everybody's very cool. It's like a 'pay it forward' kind of thing. Like when that thing happened to me, when I got my cards stolen, a lot of people gifted me cards and just were like, 'Pay it forward.' Everybody's just cool, man. It's just relaxed."
Marsh has plans in the works to 'pay it forward' when it comes to where he'll take his Magic platform from here, from appearing on another soon-to-be-released episode of 'Game Knights' to encouraging other athletes — like Seahawks receiver Doug Baldwin, who sometimes plays games of Magic with Marsh on the road — to enter the battlefield with him.
"It was a blessing in disguise, for real," Marsh said of his stolen card collection. "The experience from me meeting up with guys from Magic, Wizards of the Coast, Channel Fireball and just the whole community reaching out, kind of becoming a personality in the Magic community — which is something I had never really had a thought of — and now that it's happened I love it and I embrace it and I want to take it to more heights.
"I want to spread the word about the game and get some more athletes into it, get some more people who would be 'too cool for school' normally. I want to talk to those guys or those girls who may have the mind or the competitive nature or may like games. A lot of people are that way, like some people who play video games might love this game. Strategic games, everybody loves them.
"If I can find 10 people a year with the mind for Magic and get them to start playing, I'd feel accomplished."
RELATED
Take a journey through 'Magic: The Gathering' Grand Prix Las Vegas with Seahawks defensive end Cassius Marsh, an avid 'Magic' player who attended the event as a special guest.