The Seahawks claimed a pair of players off of waivers on Wednesday, adding cornerback Isaiah Dunn, who was waived by the Jets, and defensive end Darryl Johnson, who was waived by Carolina.
To make room on the roster, the Seahawks waived linebacker Joshua Onujiogu and placed cornerback John Reid on injured reserve.
Dunn, who played his college football at Oregon State, signed with the Jets as an undrafted rookie last year and appeared in 12 games, starting one. He adds depth at cornerback with Reid going on injured reserve and with Sidney Jones IV still dealing with a concussion.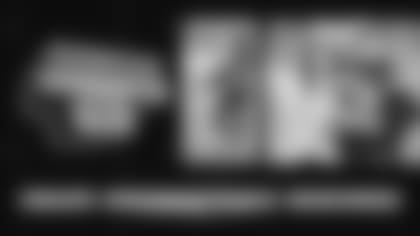 Create Unforgettable Memories
Upgrade your Seahawks gameday with a unique and unforgettable experience at Lumen Field! Kick field goals, have your photo taken at midfield, witness the 12 Flag Raising up close, and more this season!
Johnson was a 2019 seventh-round pick by the Bills coming out of North Carolina A&T, where he was the Mid-Eastern Athletic Conference Defensive Player of the Year in 2018 and a two-time first-team All-MEAC selection. After appearing in 31 games with Buffalo, he was traded to Carolina last year, appearing in three games before landing on injured reserve. 
Onujiogu, who played at Division III Framingham State, signed with the Seahawks as an undrafted rookie in May. Onujiogu made the initial 53 with a strong camp and preseason, including a sack in Friday's game at Dallas, and would seem a likely candidate to return on the practice squad should he clear waivers Thursday. 
By keeping Reid on the initial 53-man roster before putting him on IR, he has the ability to return after missing at least four games. Players put on injured reserve before Wednesday are out for the season.
The Seahawks practiced at Renton's Virginia Mason Athletic Center for the first time in 2022 as a 53-man squad, as roster cuts throughout the NFL took place just hours prior to hitting the field. Seahawks practice photos are presented by Gatorade.