While the 2020 season won't bring major changes to Pete Carroll's coaching staff, there will be a few differences from 2019, including promotions for a few current coaches, as well as three new additions to the staff. 
Dave Canales, who two years ago went from receiver coach to quarterbacks coach, is now the team's passing game coordinator. Austin Davis, who in 2017 served as Russell Wilson's backup quarterback, has been promoted from offensive assistant to quarterbacks coach in just his second year as a coach following a seven-year playing career.
Brennan Carroll will now serve as the run game coordinator after holding the title of offensive scheme specialist/assistant offensive line coach in 2019. Nick Sorensen, who previously held the title of secondary coach, now adds nickel specialist to his secondary duties. Former first-round pick Aaron Curry has been promoted to a full-time role as a defensive assistant after serving as a coaching assistant last year who worked with linebackers.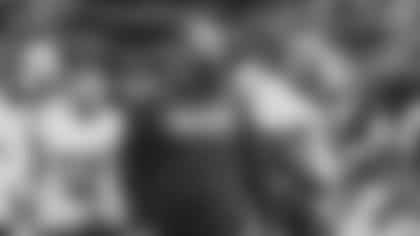 New to the staff in 2020 are Sanjay Lal in the role of senior offensive assistant, Damione Lewis as a defensive assistant, and Keli'i Kekuewa as an offensive assistant. Lal, who played at the University of Washington, replaces Steve Shimko, who left earlier this offseason to become the tight ends coach at Boston College. Lal spent the past two seasons as the receivers coach in Dallas, and previously coached with the New York Jets, Buffalo Bills, Indianapolis Colts and Oakland Raiders. Lewis, a former NFL defensive end who was a first-round pick out of Miami, most recently served as assistant athletic director at Florida International University. Lewis had previously spent time with the Seahawks' coaching staff in 2017 as part of the NFL's Bill Walsh Diversity Coaching Fellowship. Kekuewa joins the Seahawks after spending last year at Notre Dame as a defensive grad assistant.
In addition to coaching staff changes, the Seahawks also added Steve Hutchinson on the personnel side as a football consultant. Hutchinson, a former first-round pick and one of the best offensive linemen in franchise history, will be inducted into the Pro Football Hall of Fame this summer.
Not returning for 2020 is assistant defensive line coach Jethro Franklin, who spent the past two seasons with the Seahawks.