Russell Wilson was a two-sport athlete at NC State before finishing his college career at Wisconsin, and has been drafted by multiple Major League teams, spending two summers playing minor league ball, so the Seahawks quarterback's love affair with baseball is nothing new. But this summer Wilson made a move towards a different role in that sport, ownership, when he and his wife, Ciara, joined the Portland Diamond Project, a group looking to bring Major League Baseball to that city.
Following Seattle's first day of minicamp practice on Tuesday, Wilson explained why he and his wife are trying to bring baseball to Portland.
"I love baseball," he said. "It's a huge opportunity. I've said I would love to own a team one day. The opportunity came where I had the chance to make an impact in Portland. It's a city that means a lot, especially in the sense of the Pacific Northwest, obviously.
"It's the first sport I ever played. So the opportunity to own a baseball team, it's one of the greatest opportunities you could have in sports business. In terms of business and in terms of affecting lives and doing great things in the community, the baseball community does it right and has always done it right. So it's a cool opportunity for sure."
Wilson's connection to the Portland group is Craig Cheek, a former Nike executive who is leading the Portland Diamond Project. Having seen the way Portland has embraced teams like the Portland Trail Blazers and the Portland Timbers, Wilson thinks a second Major League team in the Pacific Northwest would thrive.
"It's a great city, it's a growing city, it's a city that loves sports," Wilson said. "Me and Ciara actually got the chance—because I've actually been flying helicopters—we got a chance to go fly over the sites. And the Portland soccer team was playing down there, and the place was packed. Every game it's 25,000 or however many people there is, 25,000 people, sold out. It's just cool to see the city and the energy of that city. I think it'll be a very cool thing. Baseball has always been a great sport, and I think it's a great opportunity to bring it to the Pacific Northwest and do great things. Obviously, the Mariners have been doing great things, and I think the Pacific Northwest deserves (a team in Portland)."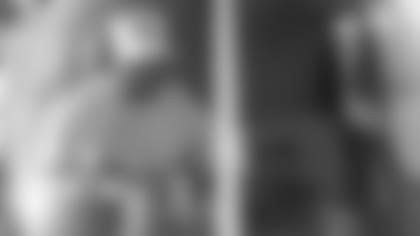 Wilson explained his new hobby saying, "I think that for me, I don't get much time to kind of get away and free your mind a little bit," Wilson said. "And I don't mean that in like a weird way. I just mean in the sense of just being able to see—especially here in the Pacific Northwest and Seattle, you get up in the air and you can just see the air, you can just see the mountains and the trees and the water and everything. And really for me I get to see where God is and what God has created. It's a blessing, just every day. I'm thankful every day for what God has been able to give me, I'm thankful for that every day. I'm thankful for my family. So that's the cool part for me. It's just something that I'm interested in. Every year I just try to do something different and that's just kind of been my thing over the past year."
Wilson also talked some football as well on Tuesday, including what it has been like so far working with a new offensive coordinator for the first time in his NFL career.
"He has been great," Wilson said of Brian Schottenheimer. "He's super knowledgeable. It's a lot of fun working with him in the meetings. We have some great meetings in the quarterback room and also in team meetings with the offense. We translate it to the field. It's showing up and guys are making plays. Guys are really understanding what we're trying to do; playing fast and aggressive and it's a great approach."
Asked about his team's receivers, in particular the group of young players battling for playing time and roster spots behind the likes of Doug Baldwin and Tyler Lockett, Wilson extolled the virtues of every receiver on the roster.
"There's a lot of guys who are showing up," Wilson added. "… As a whole, I think the receiving crew is super sharp right now. I think (receivers coach) Nate (Carroll) is coaching them up really well, first of all. I think Schottenheimer is doing a really good job of explaining what we're trying to do and why we're trying to do it, and there's an accountability factor to make sure we're doing it at a high, high level, and guys are doing that. And it starts with the leaders, it starts with guys like Doug and Tyler leading that group. Brandon Marshall will be a tremendous leader for us as well, you can tell that already in his ability to just know the language and know ball. So that's key."