SANTA CLARA—A Seahawks season that exceeded just about everyone's expectations but their own came to an end Saturday at the hand of the San Francisco 49ers.
The Seahawks hung tough, overcoming an early 10-0 deficit to take a halftime lead, but the 49ers, who have now won 11 straight, just proved to be too much in the second half, pulling away for a 41-23 victory in the Wild Card round of the playoffs.
There was so much to love about the Seahawks' 2022 season, from the emergence of Geno Smith to the phenomenal play from the rookie class to the standout play of playmakers like DK Metcalf, and the future looks very bright for a franchise that has the No. 5 pick in next years draft and four picks in the first two rounds.
But after reaching the postseason for the 10th time in 13 seasons under Pete Carroll and John Schneider's leadership, the Seahawks weren't able to overcome a 49ers squad that very well might be the most complete team in the NFL.
Here are five rapid reactions to Seattle's season-ending loss: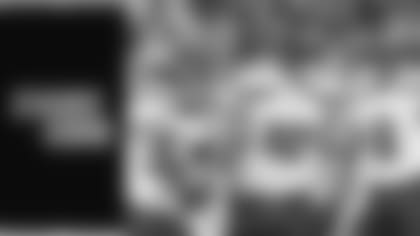 Re-live Each Game With The Seahawks Rewind Podcast
Re-live every Seahawks game this season with game highlights, player and coach postgame interviews, and a whole lot more. Available on Spotify, Apple Podcasts, Stitcher and wherever else you might get your podcasts.
1. Too many explosive plays were the Seahawks' undoing.
When the 49ers beat the Seahawks in Week 15, they did it in no small part because of the big plays their offense was able to generate, so the Seahawks knew that was something they needed to clean up to beat San Francisco this time around.
Unfortunately for the Seahawks, the combination of Kyle Shanahan's play calling and the offensive weapons the 49ers have at their disposal proved to be too much for the Seahawks to overcome.
Christian McCaffrey had a 68-yard run in the first quarter that led to an eventual touchdown, and he was one of three different ball carries to have a run of 13 yards or longer. The 49ers also hit on several big plays in the passing game, none longer, or more damaging, that Deebo Samuel's fourth-quarter 74-yard touchdown catch that all but ended Seattle's comeback hopes.
In all, Brock Purdy completed passes of 30 or more yards to three difference receivers, and of 18 or more to five receivers as the 49ers put up 505 yards of offense and averaged 7.9 yards per play…
2. Big Play DK with another big postseason performance.
Facing third down at midfield, the Seahawks only needed three yards to keep the drive going, but with DK Metcalf split out wide in single coverage, Geno Smith recognized the potential for a big play and took his shot.
Doing what elite receivers are supposed to do against one-on-one coverage, Metcalf beat his man down the left sideline, and Smith delivered a perfect strike that Metcalf caught in stride before running into the end zone.
It was Metcalf's fourth touchdown in as many career playoff games, and his third of 50 or more yards, having also scored a 53-yard touchdown against the Eagles as a rookie, and 51 yarder two years again against the Rams. With three touchdowns catches of 50 or more yards in the postseason, Metcalf is tied with Hall of Famer Randy Moss for the second most in NFL history. Only Hall of Famer John Stallworth has more with four.
Saturday also marked Metcalf's second 100-yard game in the playoffs—he finished with 10 catches for 136 yards and two touchdowns—and in four playoff games he is now up to 16 catches for 456 yards and five touchdowns.
3. Uchenna Nwosu and Bruce Irvin were bright spots on an otherwise tough day for the defense.
While not a lot went well for Seattle's defense, there were a few individual performance that stood out.
Veteran outside linebacker Bruce Irvin said after last week's win that he isn't sure if he will play again next year, and if this was his final game, he went out with a strong performance that included a sack, two tackles for loss and five tackles. Nwosu, meanwhile, had three tackles for loss, a strong finish to a first season with the Seahawks that included 9.5 sacks and 26 quarterback hits.
4. Geno Smith's first playoff start had some great moments and some not-so-good ones.
Geno Smith's amazing 2022 season didn't quite feature the storybook ending he and the Seahawks would have liked, but there was still a ton to love about a season that featured Smith earning Pro-Bowl honors for the first time in his 10-year career while leading the NFL in completion percentage and setting multiple franchise records.
As for Saturday's game, Smith's first playoff start featured some great throw, including the 50-yard touchdown to Metcalf, a couple of scrambles for first downs, including one that set up a field goal, and he was 9 for 10 in the first half as Seattle took the lead.
But as was the case for the rest of the team, the second half was tougher on Smith, who lost a fumble on a sack, and who threw an interception late with the Seahawks already down big, a throw he may not have even attempted in a tighter game.
In the end, Smith competed 25 of 35 attempts for 253 yards, two touchdowns, one interception and a 98.9 passer rating, and he led the Seahawks to 23 points against the league's top defense. In other words, it was a solid outing for Smith, but one that featured a few plays he'd love to have back.
5. Second-half penalties contributed to the game getting out of hand.
The Seahawks played a penalty-free first half, just one of many reasons they led at halftime, but in a second half where little went right, penalties were a big part of problem. Perhaps most costly was an illegal man downfield call on Damien Lewis that negated a Tyler Lockett catch in the red zone. Instead of third-and-short, the Seahawks, who were down six at the time, faced third-and-14, and Geno Smith was sacked and fumbled, a turnover that kept that Seahawks from scoring, and that gave San Francisco possession they would use to march down the field and take a two-touchdown lead.
In all, the Seahawks committed five penalties in the second half for a total of 30 yards.
Check out some of the best action shots from the 2022 Wild Card Round vs. the San Francisco 49ers at Levi's Stadium on January 14, 2023. Game action photos are presented by Washington's Lottery.