When the Seahawks kick off Sunday's conference title game against the Green Bay Packers, one fourth-year defensive end will have a fourth-straight NFC Championship experience under his belt.
Demarcus Dobbs, who the Seahawks claimed off waivers in early November, spent his first three seasons in the League with the division-rival San Francisco 49ers. Undrafted out of Georgia, Dobbs signed in the Bay Area and was with the Niners through their three straight NFC Championship appearances from 2011-13.
"To be in four NFC Championship games my first four years in the League, it is kind of surreal," Dobbs said from his locker ahead of the Seahawks' "Turnover Thursday" practice at Renton's Virgnia Mason Athletic Center. "But at the same time, this is what you work for. You put in work all year to get to this point and I've just been fortunate enough and blessed to be on great teams in order to get there."
With the 49ers, Dobbs has witnessed one win and two losses at this level of play. San Francisco fell to the New York Giants 20-17 in 2011's conference title game, topped the Atlanta Falcons 28-24 in 2012 before a 34-31 loss to the Baltimore Ravens in Super Bowl XLVII, and was outed 23-17 by the Seahawks last season.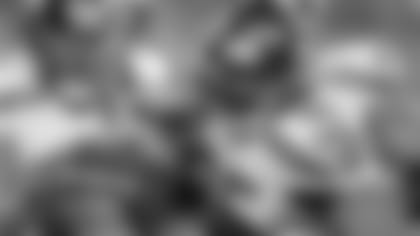 "My memory from that game is losing, first and foremost," Dobbs said of last year's matchup at Seattle's CenturyLink Field that sent the Seahawks on to their first Lombardi Trophy in franchise history. "But it was a great-fought battle and it came down to the wire and [Richard] Sherman made a great play on the ball. It just happens that way when you've got two great teams battling for one thing.
"Somebody's got to lose and we were on the losing end of that, but that game will go down in Seahawks and San-Fran history, and it's just great to be a part of that."
Dobbs' play time in the previous three NFC Championship games with the Niners was limited. He had one tackle in last year's game at Seattle, missed the team's 2012 tilt against the Falcons after suffering a season-ending knee injury that December, and didn't record a statistic in the team's 2011 matchup with the Giants during his rookie year.
But Sunday's game against the Packers could see an increased workload at the championship level for Dobbs. He recorded two tackles in this past Saturday's 31-17 divisional-round win over the Carolina Panthers while working with Kevin Williams and Tony McDaniel as part of a three-man rotation the Seahawks have used to replace the pass-rush ability of Jordan Hill, who was placed on injured reserve just prior to the playoffs.
Dobbs said he's learned lessons from the past three title games that he can apply to Sunday's 12:05 p.m. PT meeting with Green Bay.
"Being in so many big games like this you know what it takes to win and you know how bad it feels to lose," said Dobbs. "The two games that we lost were close games. Being that close to going to the Super Bowl you know the preparation, so you're better prepared for it.
"A lot of times a lot of people can be overcome with a lot of excitement or anxiety for this game," Dobbs continued. "So it's all about just approaching it with the right mindset and approaching it like every other week."
From the sounds of it, Seahawks head coach Pete Carroll's treat-every-game-like-a-championship-opportunity approach has worked its way into the psyche of the one-time Niner. It's an avenue Dobbs has come to admire.
"I like the way we get it done here and I like the way everybody goes about their business," Dobbs said of his two-plus months in the Emerald City. "It's just like a regular day - you're coming in and you're just getting ready for a team that week."
And even though it's all he's ever known, Dobbs said he's been wise to take a step back and cherish each of these championship opportunities as they come. It's helped that he's been reminded by playoff-hungry NFL veterans who have stressed how hard it is to even secure a single postseason game, let alone a chance to play with a trip to the Super Bowl on the line.
"The Seahawks, they've done this, they've been here last year," Dobbs said. "They're fresh to it, they know how to take it, and they won the Super Bowl - something that I've never done and something that we're all trying to strive for again for this organization.
"We're just trying to do what we can to win this game and get back to that point."
Photos of the Seahawks Thursday practice in the lead up to the NFC Championship game.